The family who owns the winery can trace its wine-making pedigree back to 1607, and their love for grape and sustainable practices helped them win a coveted 2021 Great Wine Capitals Global Best Of Wine Tourism Award and 2020 Regional Award for Sustainable Practices.
Brand Ambassador and Publicist, Egle Capilupi, describes the conservation and wine experience visitors can immerse themselves in at Albino Armani.
Where generations balance passion for great wine, tradition and preservation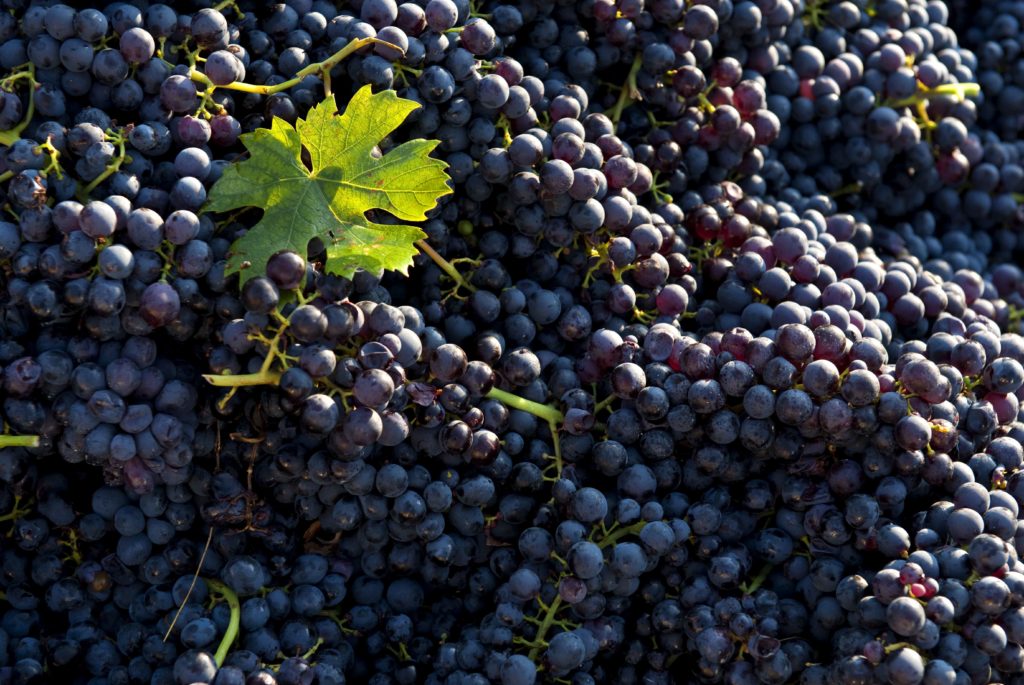 "Leave the earth in better condition than we found it."
For almost four-hundred years, this core value has been handed down from father to son through the Armani family, along with property and land ownership. This philosophy of preserving for future generations underpins the Armani family's decision in the 1980s to research and protect ancient grape varieties. Visitors to Albino Armani today can see thirteen varieties of indigenous grapes that have been saved from extinction, growing happily at the Conservatoria vineyard located on site.
In 2019, the winery was certified sustainable. Its integrated production process uses agronomic and defence methods to minimise chemical, water and energy use. Biodiversity at the winery led to the development of 80 colonies of yeasts, from which only the best four are carefully chosen and used to aid the fermentation process.
Together with the exceptional winemaking pedigree, Albino Armani produces an extensive stable of wines from family vineyards in Trentino, Veneto and Friuli. Among them is the 2015 Cuslanus Riserva Amarone della Valpolicella Classico, which was awarded 91 points by the US Wine Enthusiast Magazine last year.
Egle describes the vine to mouth experience of visitors who can see grapes grown, harvested and bottled. "We are totally responsible for all the steps of our activity, from the grapes to the finished bottle. This allows us to guarantee our customer quality and sustainability of the entire production process," she said.
Sensory wine tours connect people to place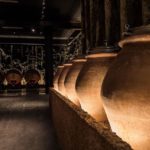 Visitors who are passionate about wine and eager to discover more about its place of origin are drawn to Albino Armani. "Our visitors appreciate cultural and culinary excellence," Egle said. "All the senses are involved to connect our guests with the landscape. When they arrive, they see a natural paradise, feel the quietness and sound of water from the rivers. They smell the mustiness in our cellar. We provide tailor made tours and events to let our customers enjoy an emotional wine experience. This is what they ask and expect," she said.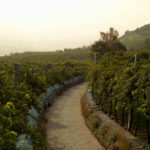 Tours include brunch at the winery, visiting the production facilities and barrel room, and a picturesque 90-minute guided walk through the winery and vineyards. You can even visit the winery as part of a guided full-day electric bike tour. Opportunities for wine tasting along the way is a given.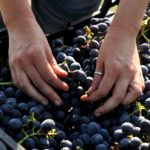 Significantly, the Armani family includes employees in their definition of 'family' and aims to give visitors as many opportunities as possible to interact with members of the 50-strong team who bring the winemaking story to life.
"Our visitors say they feel at home," Egle said. "They have the chance to meet the winemakers, the vine-growers and often come back with friends or send other people to visit us. We believe that wine tourism is one of the best assets to enhance and let the customers discover our work. There's nothing like a well-made wine tour to let you fall in love with the wine world!
More information
To learn more about the wine and visitor experiences at Albino Armani, visit the website or follow them on Facebook or Instagram.
Fact facts
📍 Location: Albino Armani is located on the highest hills of Valpolicella, in Marano a short drive from Verona in Italy's north-west. The winery sits on the last belt of arable lands in the foothills of the mountain region and a short drive east of the lake, Lago di Garda.
📢 Tripadvisor review: "Cantina Armani has been present in the area since 1607, and they certainly show their quality with more than 400 years of experience. Every now and then we come here to stock up on their Valpolicella Egle wine. I like to give it to friends as a gift because I know it makes a good impression. The Cantina di DOLCÈ on the banks of the Adige, offers good products and a genuine welcome. It is always a pleasure to return!" (Translated from Italian). More reviews.
🍽 Local delicacy to try: Baci di Giulietta – or Juliette's kiss – is a small cake filled with chocolate. The delectable sweet draws its name from Verona's literary connection with Shakespearean.
🏰 Surrounds to experience: The city of Verona and Lake Garda offer wonderful food and cultural experiences to enjoy.
📅 Best time to visit: Spring and summer are the most pleasant and popular times to visit Albino Armani. You can however access a range of indoor and outdoor activities at other times of the year if you would prefer to avoid the crowds.
👸 Historical interest: So steeped in family history is the Albino Armani, that it uses an image of the official deed documenting the transfer of land, trees and grapevines from father to son in 1607 as its label.
For more information : Albino Armani
Photos credits : courtesy of Albino Armani