When the four Michelini brothers – Matías, Juan Pablo, Gerardo and Gabriel – began their winemaking venture in 2011 with Daniel Sammartino, they created a spectacular biodynamic circular vineyard in the shadow of the Andes as a celebration of their Argentinian passion for wine and respect for nature.
Striking circular design takes cues from life and nature
There are only curved lines at SuperUco, a family-run winery located in the Uco Valley in the shadow of the Andes, 1200km west of the Argentinian capital, Buenos Aires.
A distinctive octagonal structure stands at the centre of the property. From this extends trails which radiate out and connect to wider a ringed walkway providing 360 degree views of the vineyards, organic garden and animal pen. Brothers Matías, Juan Pablo, Gerardo and Gabriel Michelini and Daniel Sammartino describe the trails as symbolic of the way our lives are intimately linked with those of others, and the concentric shape (when seen from above) as synonymous with the perfection found in circular forms within nature.
Grapes grown in this dry continental climate reflect different characteristics to those grown at lower altitudes. In this area, every 100m in elevation equates to a drop of around 1 degree in temperature.
At SuperUco, the grapes grow upwards of 1,100 meters above sea level. The cool to very cold nights and sunny days with high temperatures thickens the grape-skin and intensifies the colours, aromas and flavours of the fruit and wines produced. High winds over millennia have eroded organic matter, and the roots of the grapelinesvines 'hug' the stone and provide nutrients from rock rather than soil. Rain is scarce but winter snowfalls irrigate the plants.
These austere conditions give SuperUco wines a very unique character.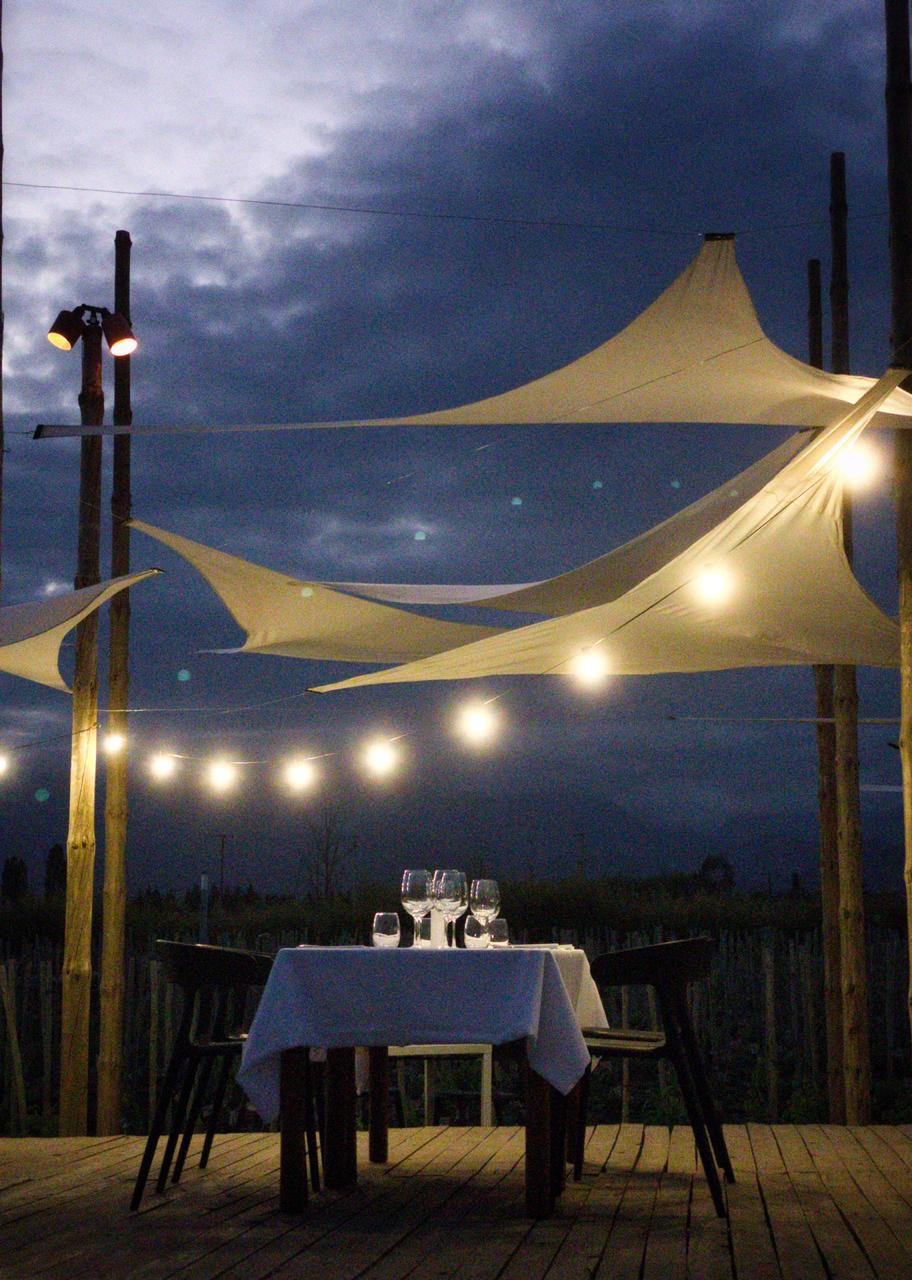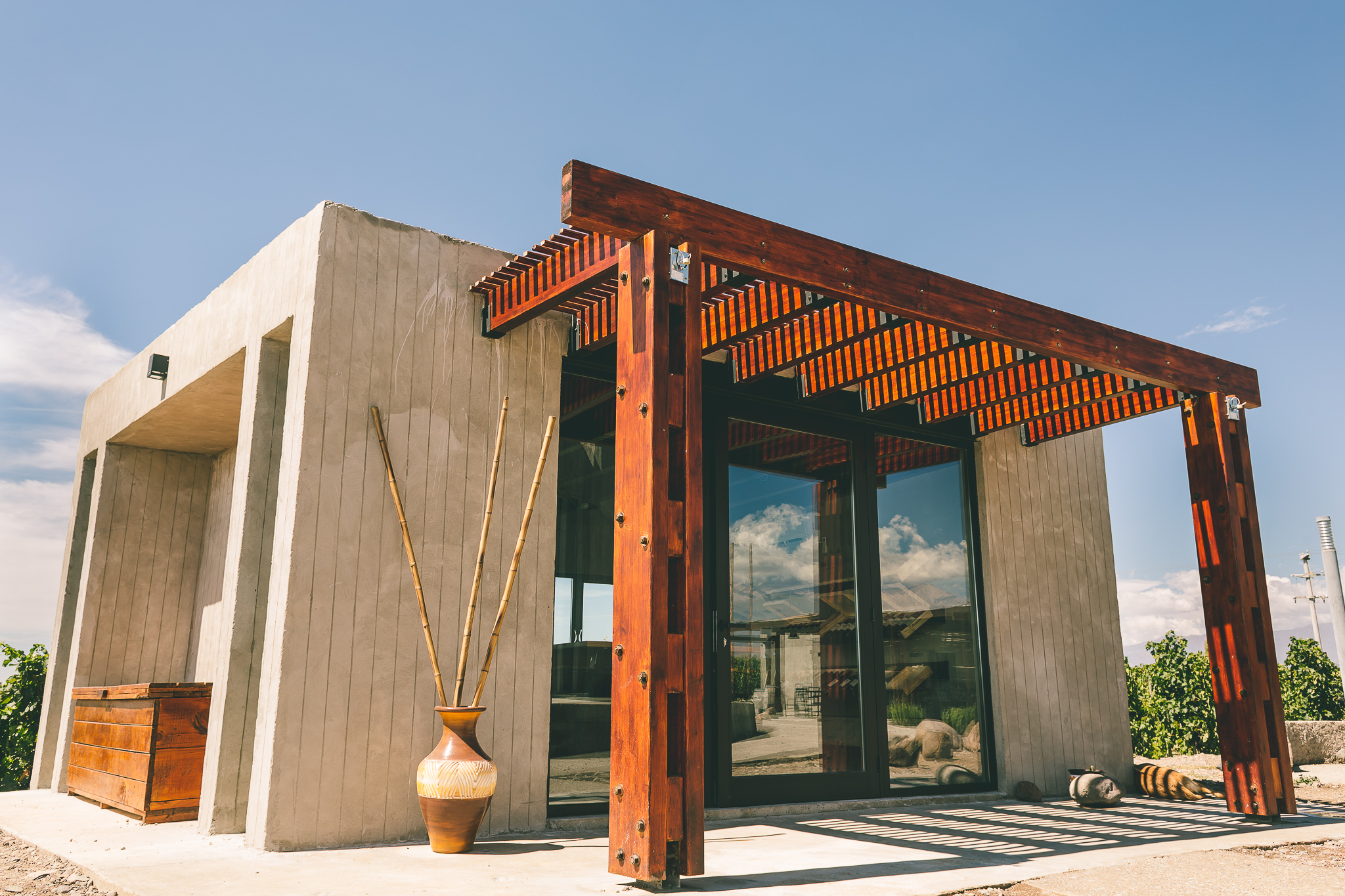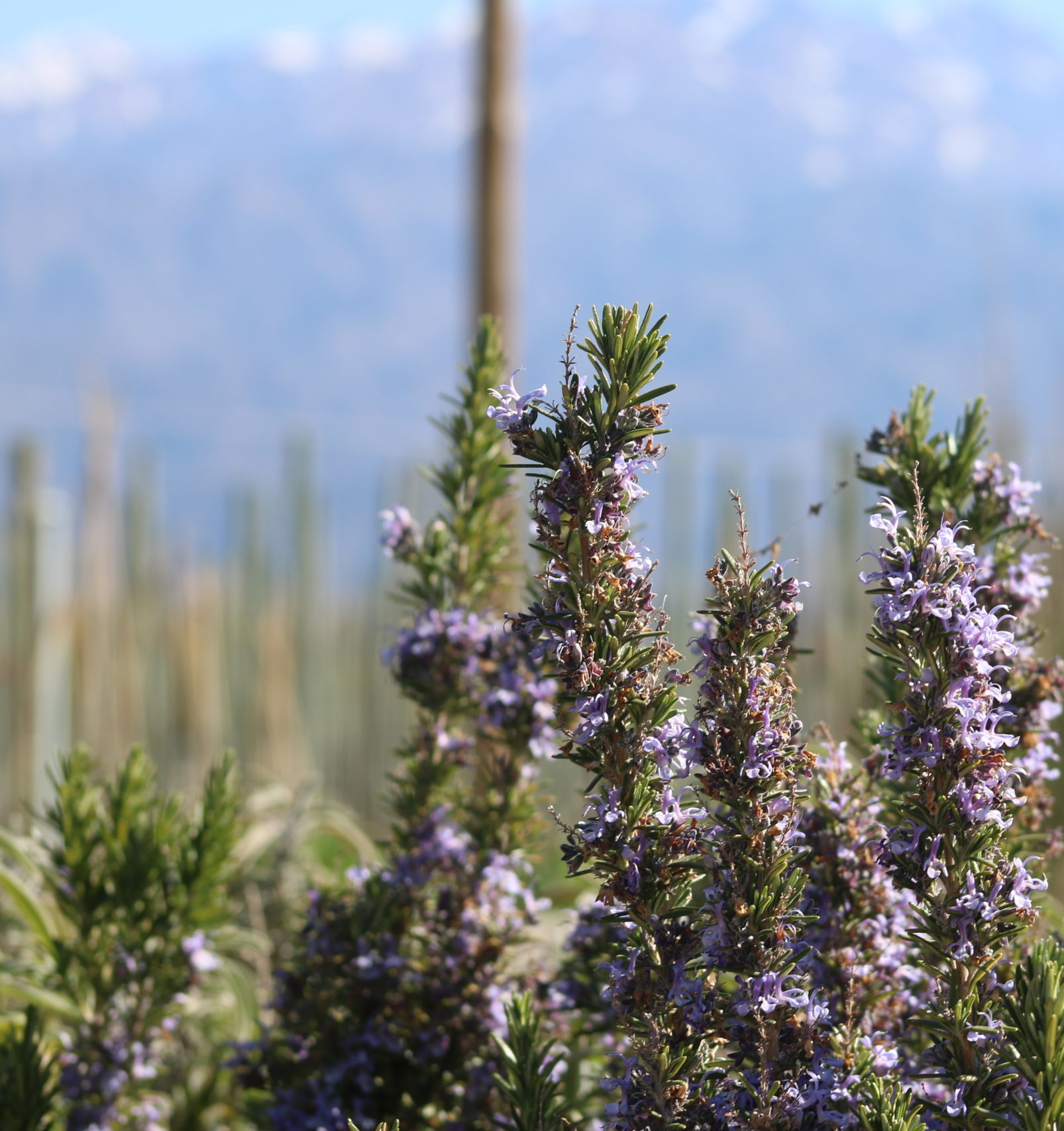 Respect for people and planet creates balance and harmony
The deep understanding of 'place' is evident at SuperUco, as is a harmony with the natural way of things which flows through to the approach to making wine.
"We let our vines develop naturally, without the intervention of pesticides or chemicals," said owner and winemaker, Matías Michelini, who collaborates with his three brothers and Daniel Sammartino to create the SuperUco experience. "In the manufacturing process, we work with noble materials such as wood and concrete. In addition, to ferment, we use the yeasts from our vineyards," he said.
Matías says the low scale family model – where the members of the family are involved from the vineyard through to bottling to sales – showcases sustainability and agroecology, a farming approach inspired by natural ecosystems. He is also quick to point out the joy that comes from a business that is an extended family affair.
"The people who work with us are phenomenal, José is our farm manager, Emi our cellar manager, and Sofi and Barbi help us with cleaning – they are friends of the family. Then Agus, son of Gabriel Michelini, is an oenology student who is already helping in the winery. Juan and Leo, sons of Ana Michelini, are in charge of tourism and marketing. Plus all the other sons and nephews who come to help in harvest and bring their friends, boyfriends and girlfriends," he said.
"We can be more than 80 people to harvest just a thousand vines. That gives us time to take care of each cluster and then, after having lunch all together – and drinking some wine – crush the grapes with our own feet. We work happily and it is something of the utmost importance for us that it be so."
Ten years since its inception, the bothers describe the business today as a source of great honour and pride for everyone involved.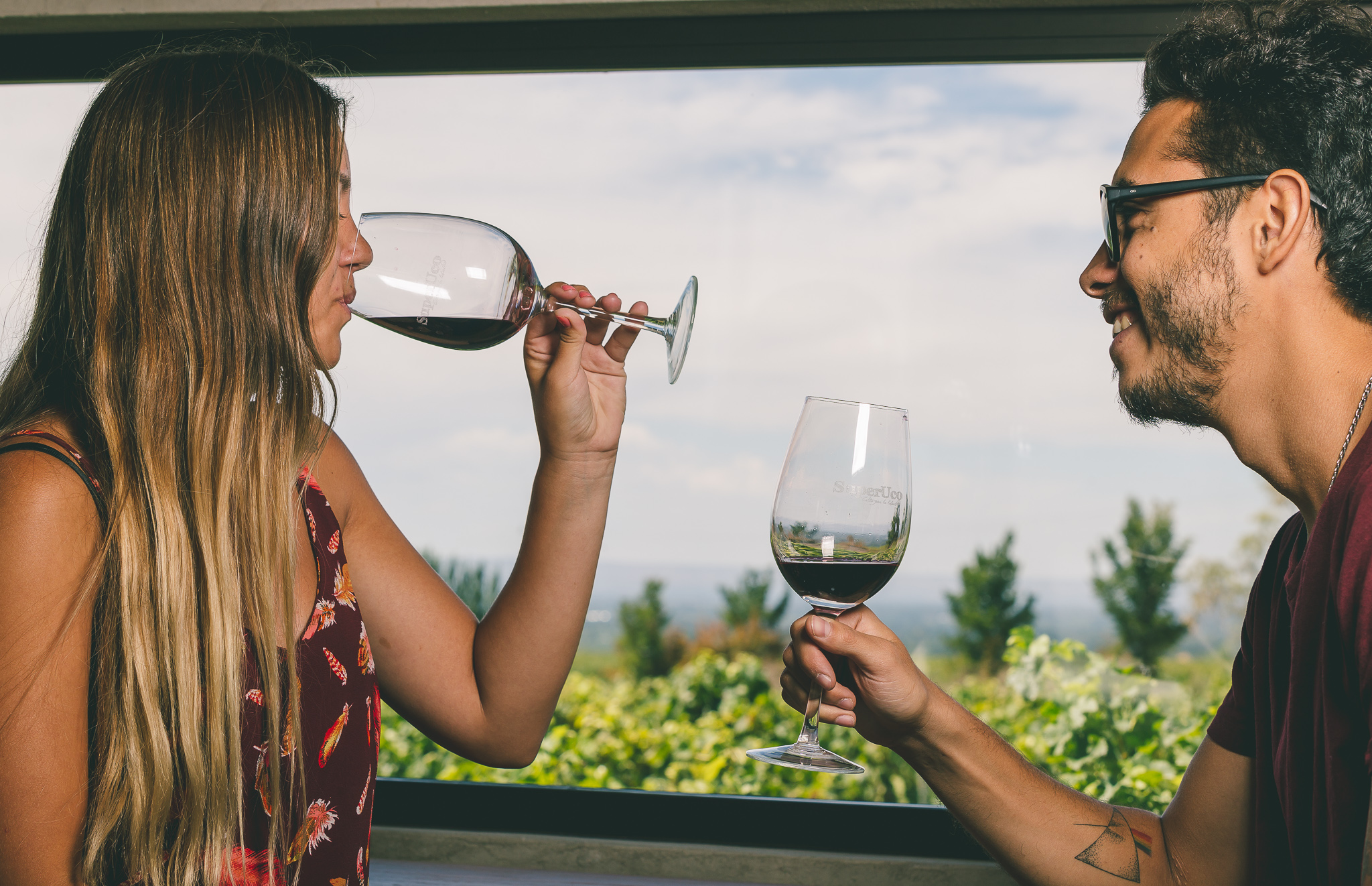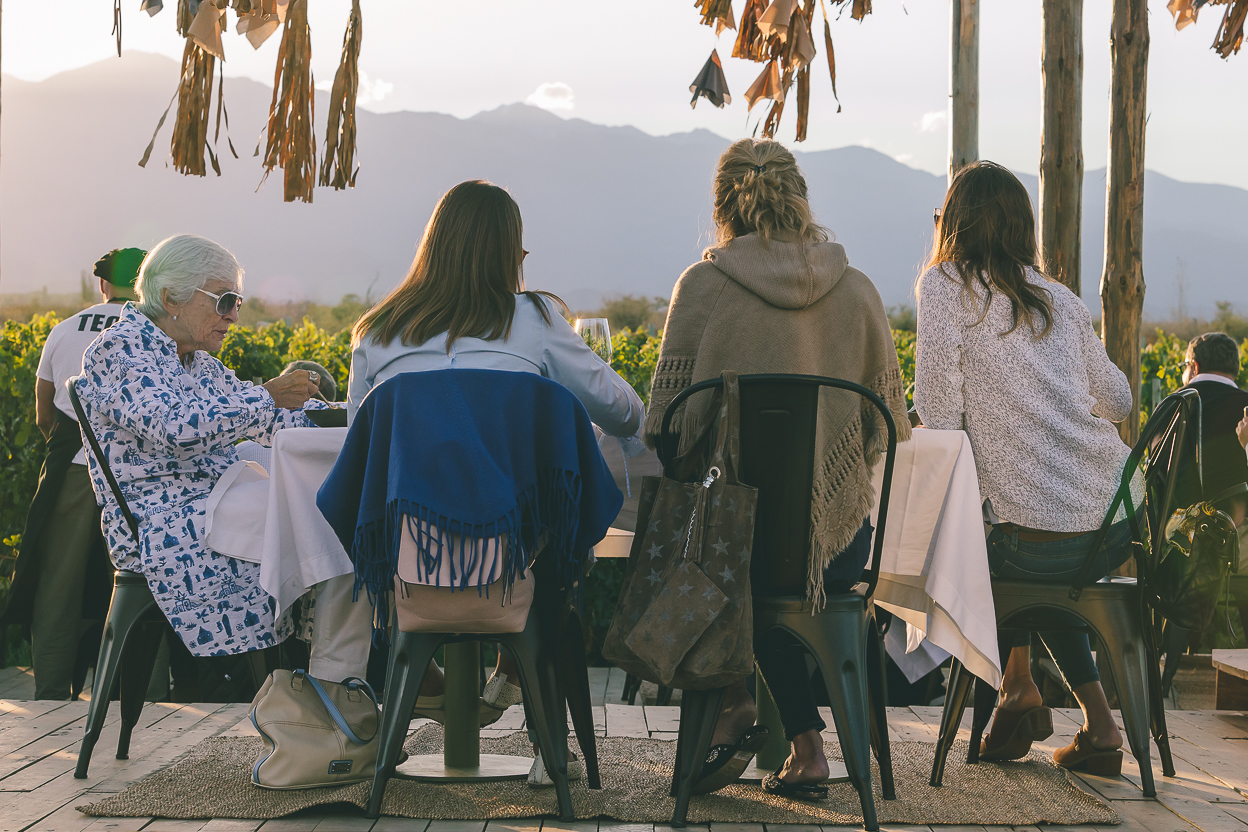 "We work with a strong look at nature, in its care, to improve the landscape and respect each individual that surrounds our farm with a responsible, sustainable, agroecological and biodynamic look. Winning a Global Best Of Wine Tourism Award is a recognition award for the dedication and work of our whole family."
The brothers and Daniel are passionate about being an ongoing example of sustainable biodynamic ecological work into the future. And while they plan to grow production from 30 thousand bottles to 50 thousand bottles, they are committed to remaining a boutique winery with a highly-prized, low production yield of carefully hand-crafted wines.
More Information
To learn more about SuperUco, visit the website and subscribe to news, or follow them on Facebook or Instagram.
Fact facts
📍   Location: SuperUco is located in the Uco Valley in Mendoza, 1200km west of Buenos Aires. The term 'uco' comes from the name of an indigenous chief who inhabited the region in times of colonization in the 1600s.
📢  Tripadvisor review: "We visited this family owned and operated winery in Mendoza during our trip to Argentina. The business owners, Daniel, the four Michelini brothers, and their heirs, produce biodynamic wines from different vineyards in the Mendoza region but SuperUco brings the family philosophy together under one label. The wines we tasted were outstanding, truly some of the best we tasted while in Mendoza and the hospitality matched this entirely. Perhaps they're less known than other wineries but definitely should not be missed when visiting this region." More reviews on Tripadvisor.
🍽   Local delicacy to try: A traditional food to enjoy at breakfast with honey or during the day with a 'mate' (traditional Argentine drink) is a small Mendoza pastry called the Tortita. It is cheap and widely available from bakeries.
🏰  Surrounds to experience:The Uco Valley offers spectacular views of the Andes and the meandering Tunuyán river. Take in the snow-capped summit of Aconcagua, the highest mountain in the western hemisphere at 6960m, book a climbing, horse-riding or cycling tour, or relax in the area's hot springs.
📅  Best time to visit: Spring and autumn are good times to visit. Wearing layers is a good idea as temperatures can drop quickly at the higher altitudes as the sun sets.
👸  Historical interest: A comparative newcomer to winemaking history in global terms, Argentina's wine-production credentials still date back more than four hundred years and reflect the rich traditions found on Continental Europe.
Find out more about SuperUco Winery
Photos & Video: Courtesy of SuperUco and WineDron