Shared vision has earned these two wineries a joint Great Wine Capitals Global Best Of Wine Tourism Award in the innovation category.
We asked Juan Manuel Lavín (Villa Lucía) and Ana Martínez Bujanda Mora (Bodegas Valdemar) to tell us what visitors can expect when they visit two world-firsts in wine tourism businesses dedicated to bridging the accessibility gap.
Accessible modern design meets Spain's medieval heritage at Villa Lucía
Located in the medieval town of Laguardia in the DOP Rioja of northern Spain, Villa Lucía provides an inclusive modern experience among centuries-old vineyard landscapes dotted by postcard perfect waterfalls, fountains, gardens and bridges.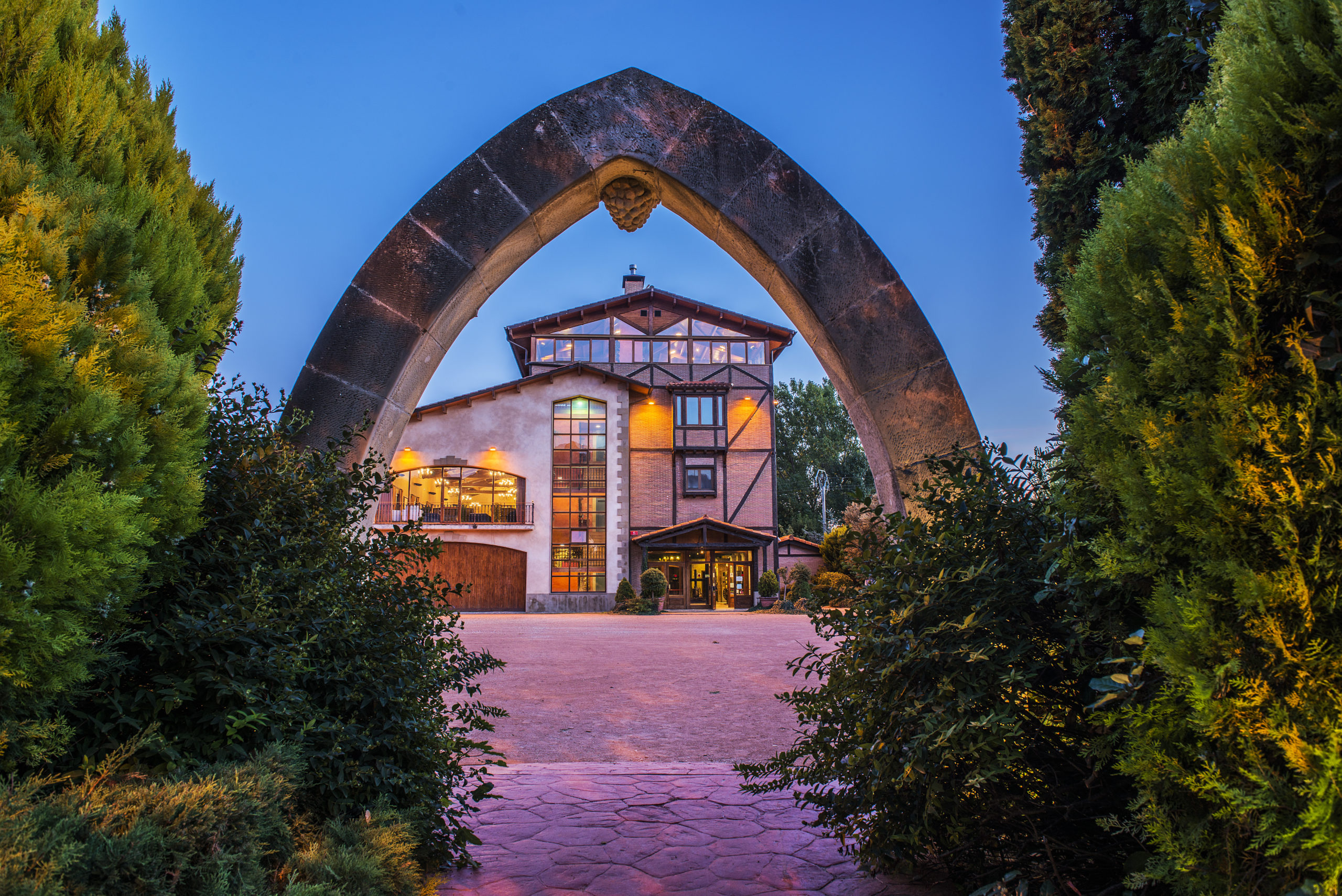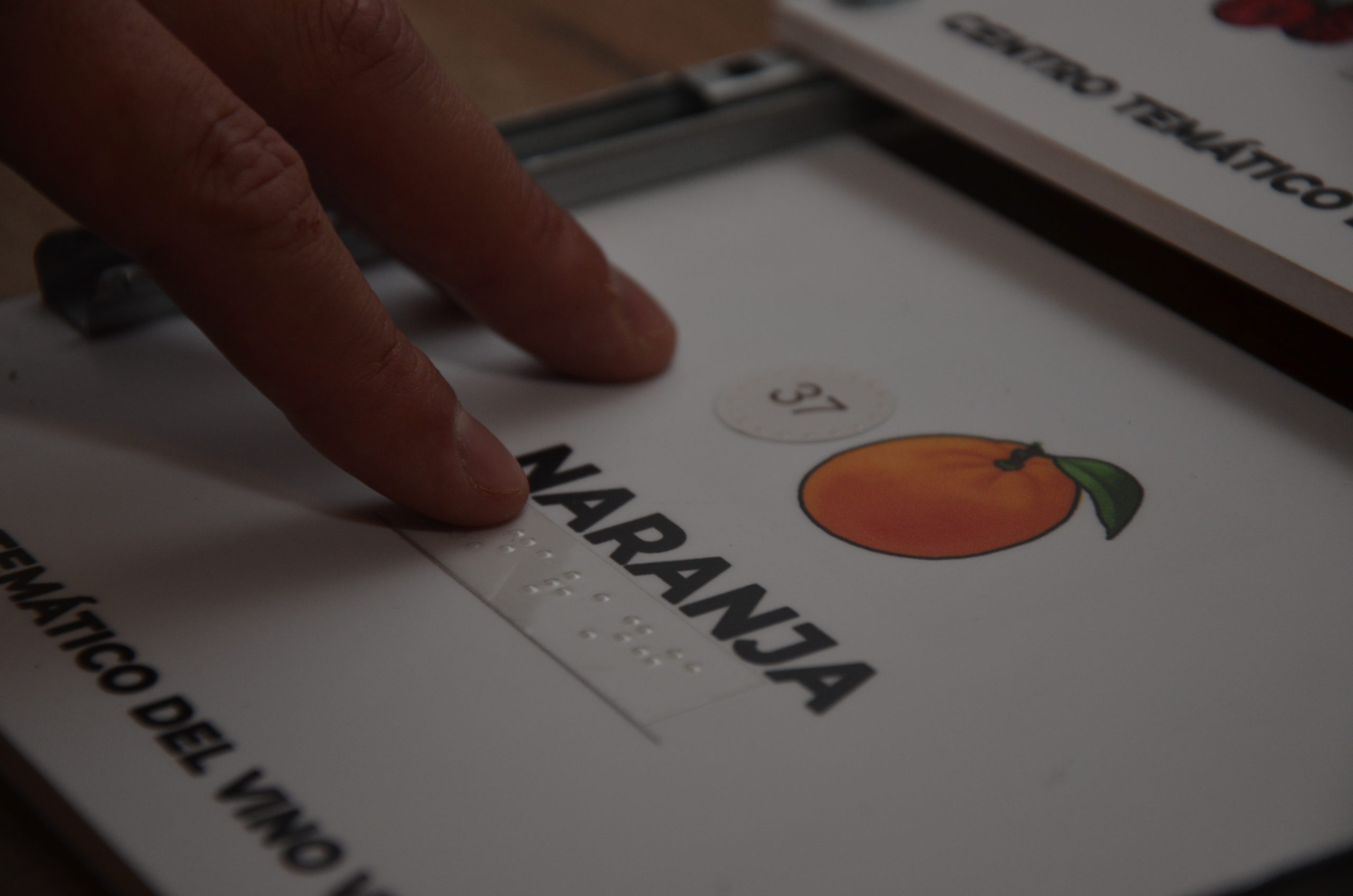 CEO Juan Manuel Lavín says the old recreational estate is surrounded by vineyards and is a place where visitors can enjoy a 4D experience which perfectly blends nature, magic and art in a wonderland of excellent wine. The Villa Lucía Museum has been designed to be a place where everyone can discover wine in one or more of the five senses.
"Villa Lucía is the first wine theme centre in Spanish in the world, that is universally inclusive and accessible. Everyone, regardless of their needs, can discover the secrets of Rioja wine through a fully inclusive, entertaining, and fun tour of our renovated, innovative centre."
"Dreamland" is the world's most completely inclusive 4D experience in Spanish and features a 23-minute short film with subtitles, a sign language interpreter in Spanish, an audio description for the visually impaired, and an audio induction loop for people with hearing aids. The spaces are wheelchair accessible and there are interactive touch stations with real elements and materials, sensory games based on smell, taste, or touch, as well as Braille labels and high-contrast text for those who are vision-impaired.
Bodegas Valdemar is the first European winery to focus completely on accessibility
The mindset is similar at Bodegas Valdemar. Established in 1889, today the winery is in the hands of the fifth generation of the Martínez Bujanda family. Ana Martínez Bujanda Mora and her brother, Jesús Martínez Bujanda, work alongside their father Jesús Martínez Bujanda to embed a pioneering spirit in the DNA of the business, a transformation which began with Jesús senior in the 1980s.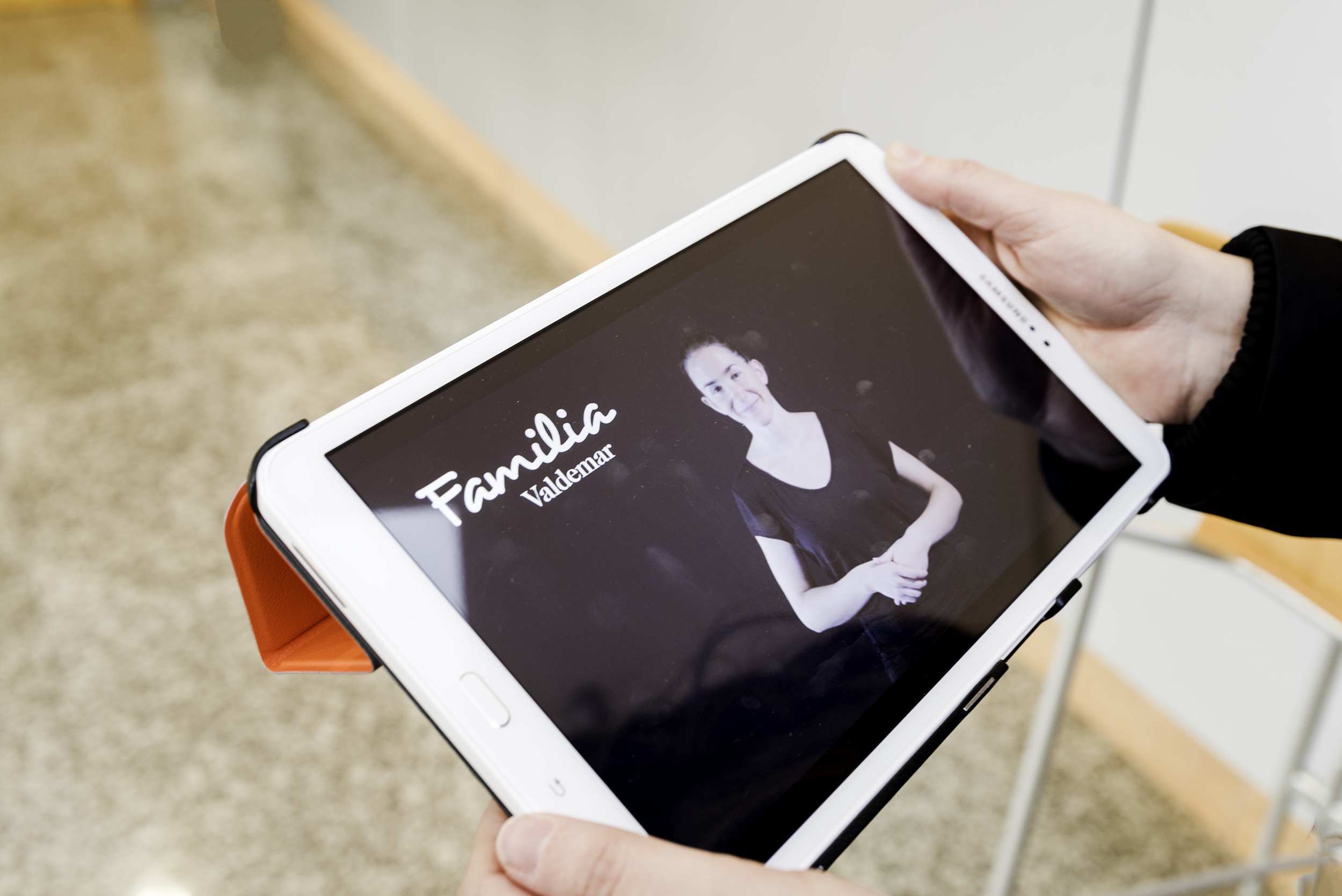 The winery, located in Oyón-Oion, is well-known for its Conde Valdemar Finca Alto Cantabria which was born in the 1980s as the first barrel-fermented white wine in the country. Today, the wine is one of the first "Viñedos Singulares" whites in Rioja. Other notable innovations include a biodiversity vineyard (started by Ana's grandfather) and the recent establishment of the first non-American winery in the United States of America (Walla Walla in Washington State). However, it is the winery's commitment to inclusiveness that attracted the attention of the Best Of Wine Tourism Award panel.
Ana describes how the family sees their winery as "open to everyone". From this came the decision to focus on making their winery fully accessible to people with disability, the first winery in Europe to do so. They have designed their tourism experience to be fully accessible to people with visual, auditory, physical, cognitive and organic (neurocognitive) disabilities. They have done this through sensory design featuring smell, taste and touch as these are common to all on some level.
"We have always tried to innovate like our ancestors did in the past, adapting and developing our business to improve our wines and experiences without forgetting our traditions", said Ana, who holds the portfolio of Marketing and Communications in the family business.
"We are proud to be the first winery in Europe that is 100% inclusive and accessible to every person regardless of any special need. We have adapted the facilities, the tours, labels and experiences to create a unique moment that is available for everyone", she said.
The family is proud not only of the experience it offers visitors, but of the team of 50 workers who work alongside them to support and contribute to their vision of the future.
To learn more about these progressive wine tourism businesses, visit the Villa Lucía or Bodegas Valdemar websites.
Fast facts
📍 Location: The DOP Rioja is located just south of the western Pyrenees which straddles the border between France and Spain near the coast of the Bay of Biscay famed for its historic sights, natural beauty, and gastronomic lifestyle.
📢 Tripadvisor review: "I really enjoyed my time at the Valdemar Winery. Last Saturday, I took the inclusive tour with a Down's Syndrome group because I was interested in seeing how that experience works. I just can say that I have no regrets. It was an insightful tour guided by Cristina. Even though the group was large, she customized and made me feel like at home. She was very kind, passionate and knowledgeable about the family history and wine processes. I tried 3 different wines during the visit, one in every stop, all paired with some delicious food. I loved that we had the chance to smell some jars to try to identify some aromas and even I met some other nice people during the tour. For me, the visit was totally worth it, and I would recommend it to anyone who wants to enjoy some good wines and be treated like friends in a winery at Rioja Alavesa" (Nacho) | More reviews for Bodegas Valdemar and Villa Lucía
🍽 Local delicacy to try: Merluza en salsa verde is a traditional seafood dish of hake and clams in a sauce of white wine, parsley, garlic and olive oil. It pairs beautifully with crusty bread and one of the region's signature white wines.
🏰 Surrounds to experience: The impressive Guggenheim Museum in Bilbao is a short drive from Rioja and a worthwhile visit. The more adventurous might choose to walk the Santiago de Compostela route and food-lovers can explore creative Spanish food in Logroño city. Villa Lucía is on the doorstep of the medieval town of Laguardia, which provides enchanting opportunities to delve into the past by exploring historic churches and towers, as well as subterranean centenary wine cellars, caves or "calados" and ponds.
📅 Best time to visit: Ana says summer (June) is her pick of times to visit, however there is also something magical about the magnificent colours offered by the breathtaking vineyard landscape in autumn (September).
 Photos & Video: Courtesy of Bodegas Valdemar and Villa Lucía
For more information: Bodegas Valdemar | Villa Lucía