Massimago, nestled in the valley of Mezzane in Valpolicella, was born as a single estate during the Roman Age. Its name comes from the Latin "maximum agium", meaning maximum level of welfare.
In 1883 it became the farm of my family and later, in 2003, it was turned into a winery, where our precious wine is bottled. Our desire is to share with our guests an authentic experience, introducing the world to Valpolicella wine. Therefore, a restaurant and three locations were opened to welcome our guests and to invite them to live an holistic experience tasting Massimago wines.
Massimago: where tradition and innovation meet!
Massimago is rooted in the Mezzane valley, a deep and ever-present agricultural area of Valpolicella that developed on the eastern side of Verona, a few km from Lessina Natural Park and the Soave Castle. Originally the valley was completely submerged by the sea, therefore the particularities of the soil types vary with their elevation.
The property covers 28 hectares with an elevation gradient 80m to 350m above sea level. The exposure is South-West.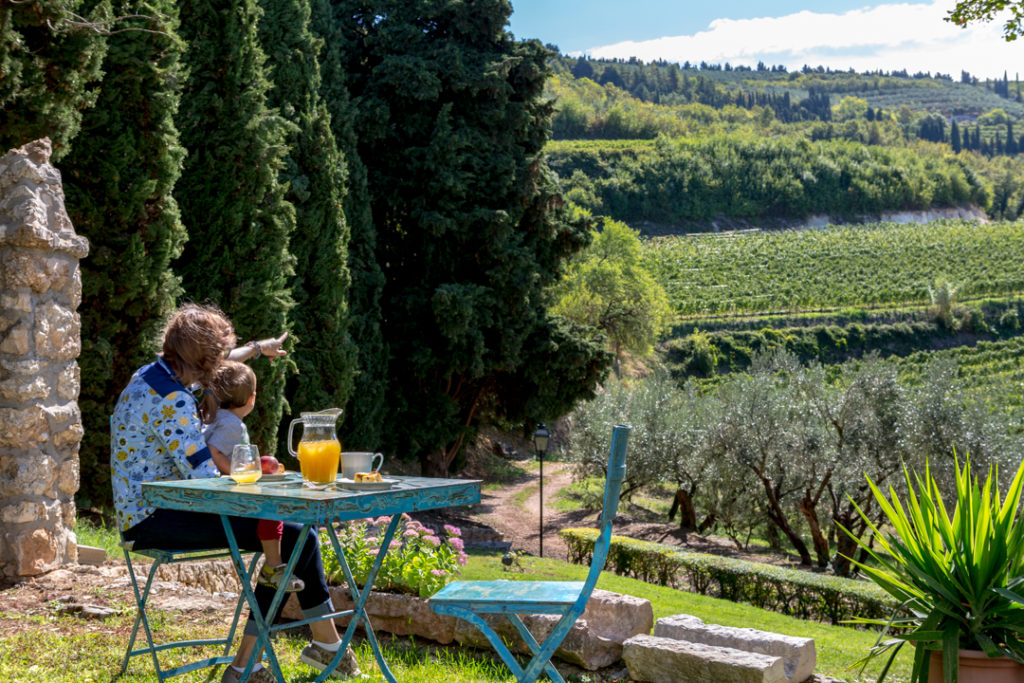 Resulting from our experience and research we've identified 13 different parcels of terrain that, from mid-September to mid-October, are vinified separately in order to optimize the final results.
The forest and natural valleys that surround the vineyards of our estate allow us to cultivate organically without drift effects.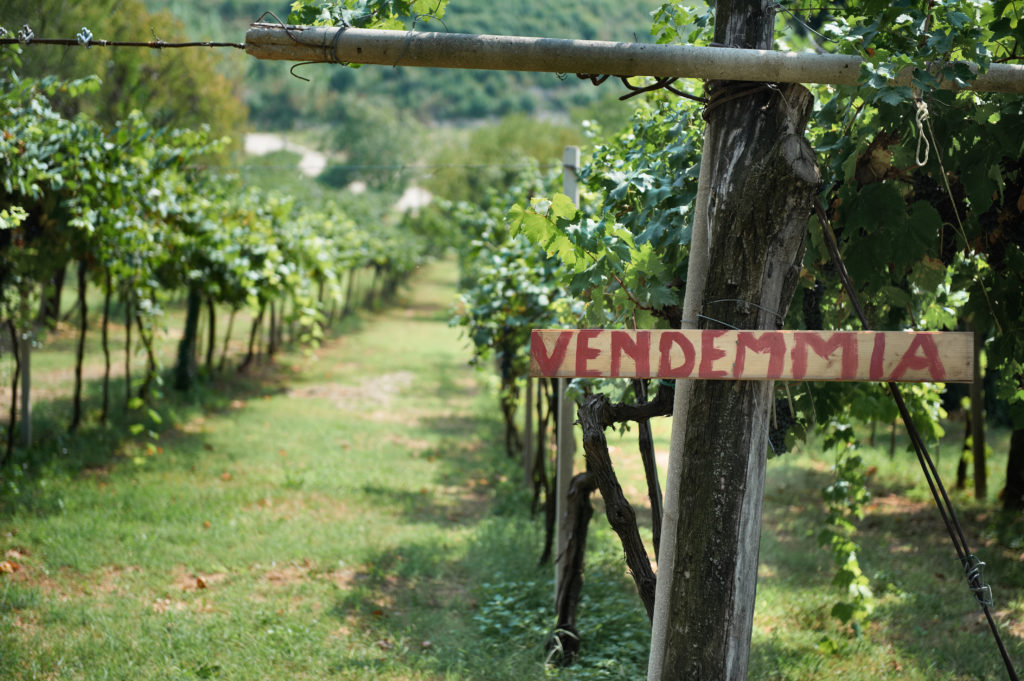 Organic Farming: a daily choice to ensure sustainability
…is a fundamental pillar of who we are and of everything we do.
Our aim is to be recognized for our environmental responsibility that is reflected in our daily choices:
– the conservation and restoration of the natural environment through the use of green manure, trying to recycle all our waste, and the protection of our forest as a rich source of biodiversity.
– Organic viticulture with a low environmental impact, integrated pest control and manual grass cutting
– A new technique to age the grapes naturally in a Japanese-inspired Fruttaio which uses natural winds instead of machines.
– Use of sustainable energies through solar panels and our own well water.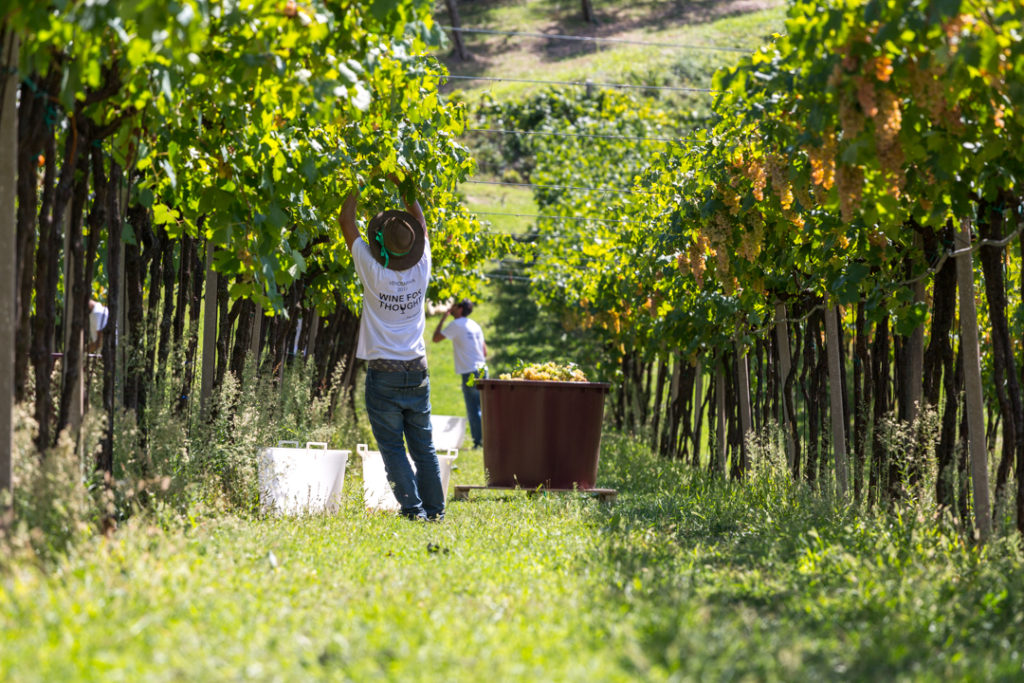 The charm of a country house, where relax, tastefulness and nature blend together to create a unique experience.
Surrounded by the organic vineyards of our estate, Massimago  is the perfect place to connect from the hectic pace of life and to pamper yourself listening to the chirping of cicadas or to the crackling of the fire.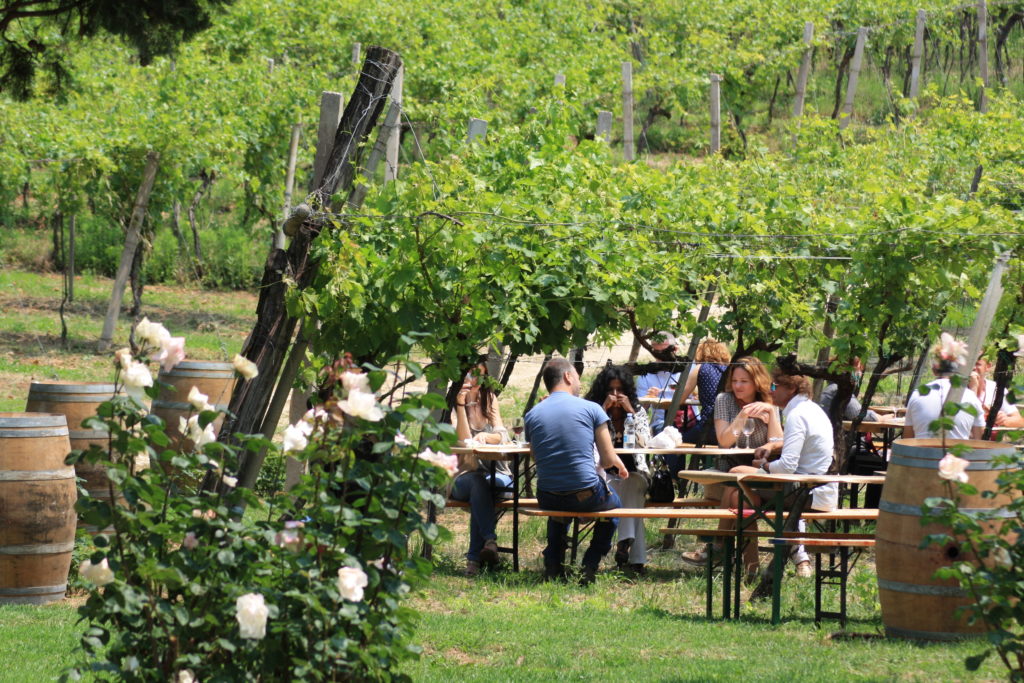 More information
To learn more about the wine and visitor experiences at Massimago visit their website or follow them on Facebook or Instagram.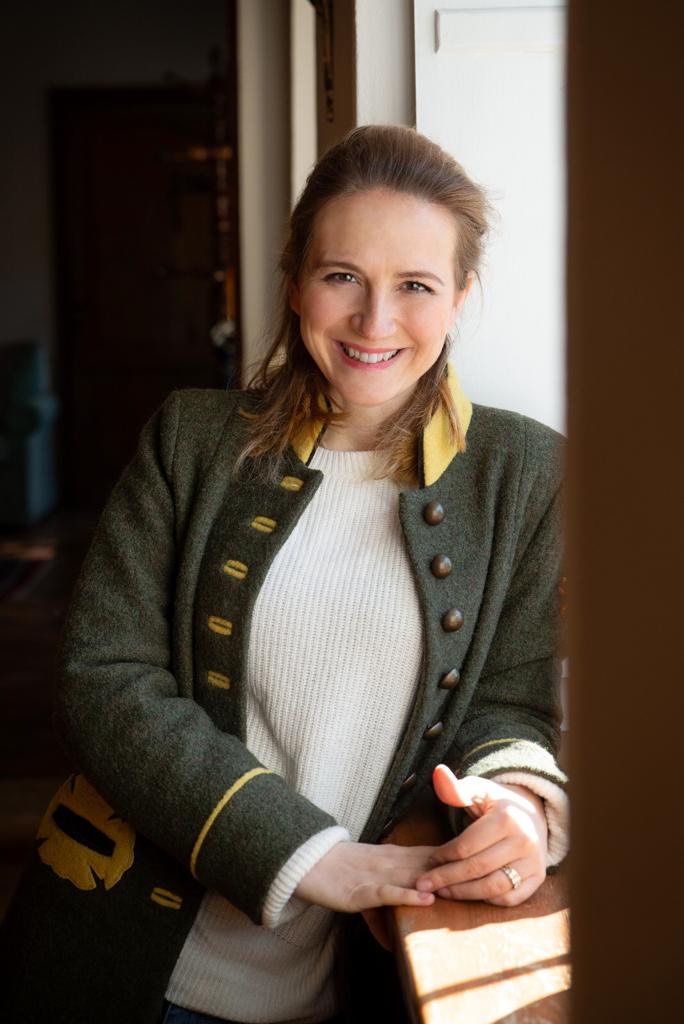 Camilla Rossi Chauvenet
Fact Facts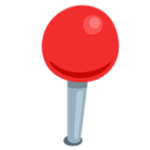 Location: Tenuta Massimago, Via Giare 21, 37030 Mezzane di sotto VR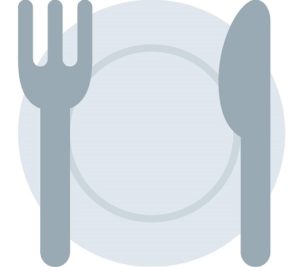 Local delicacy to try: Risotto with vine leaves and nettles, cooked in laurel broth with Amarone reduction and lime peel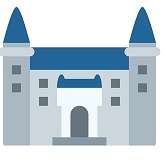 Surrounds to experience: The Villa estate in Valpolicella is just minutes from the historical center of Verona, close to Lake Garda and to the Lessini mountains for every kind of outdoor activity.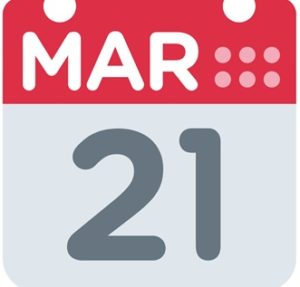 Best time to visit: Spring and summer are great moments to enjoy the estate. Fall season is a magical moment to visit, to admire the grapes for Amarone drying and the fall foliage in the romantic park.
https://drive.google.com/file/d/1uFmW9P_o0VgGd9lKmxv7NJ5mmobJDWIH/view?usp=sharing 
Photos&Video: Courtesy Massimago