The concerned associations are Monteviejo Winery, Wine Institute, Mendoza Association for the Deaf, Gilsa (Group of Argentine Sign Language Instructors), Reincarnations (Artistic Experimentation) and Topos Cultura Accesible.They were awarded a Best Of Wine Tourism award in 2021 for this experience in the Innovative wine tourism category.
The experience includes:
The introduction of the app Sign Language Glossary of Wine; created by the Deaf Community of Mendoza(with subtitles in Spanish, English, French, and Portuguese).
Virtual wine tastings in Argentine Sign Language
The media campaign #Dejateenseñarporelvino  ("Let the Wine teach you")  , aimed at encouraging the learning of wine-related signs in social networks.
It is vital to develop inclusive projects with contents conceived to address diversity.
The glossary of wine in Argentine Sign Language was created by the Deaf Community that opens a new door to the wine world to people with hearing loss.
By promoting and disseminating the signs, we can make the wine culture accessible within a frame of ethic, respect, and value for diversity.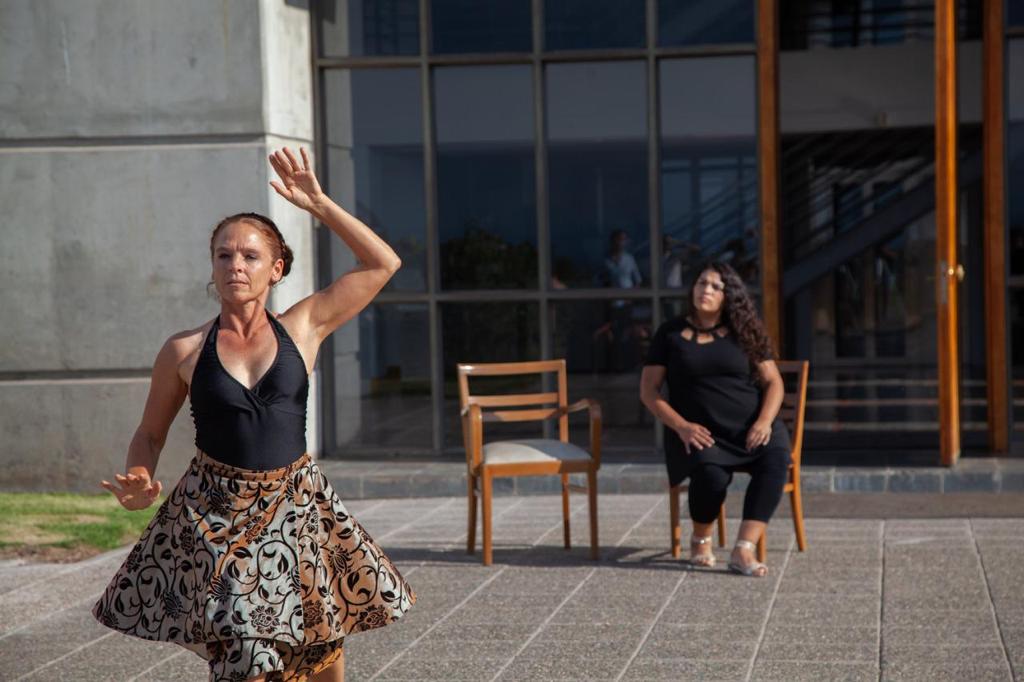 Benefits for deaf members of the community
The work carried out between the previously mentioned institutions with the Deaf Community of Mendoza has had effects on other innovative and unpublished developments. The spreading of this language has taken place not only in Mendoza, but worldwide.
This started with the first tasting in Sign Language in Argentina in 2014. After that, the institutions developed a three-level training at the Wine Institute.
The topics addressed at the training were: wine tasting, olive oil tasting, geography, wine production and wine service. Finally, the group created the Wine Glossary in Argentine Sign Language (2015/2016).
The group works on the commitment to develop social, tourist, artistic and cultural strategies that allow the inclusion of diverse audiences, like in this case, the  deaf communities.
The Argentine Sign Language is a linguistic and cultural heritage of the Deaf community. The incorporation of these new signs related to wine culture has resulted in an enrichment for the members of this community, opening the doors to the wine world to a new public.
Social Networks:
https://www.instagram.com/r.experimentacionartistica/
https://www.youtube.com/channel/UCupGKu9DOFF2rVBQT2ENDxw
https://www.instagram.com/p/CDtsM6JBraE
YouTube:
Press Releases:
https://www.losandes.com.ar/article/nuevas-sensaciones-a-traves-de-la-degustacion-del-vino
http://www.areadelvino.com/articulo.php?num=26617
https://www.elsol.com.ar/crean-un-glosario-del-vino-en-lengua-de-senas.html
https://mendoza.puntoapunto.com.ar/cierre-del-programa-de-cata-para-personas-sordas-e-interpretes-de-lengua-de-senas-argentina-lsa/
https://www.google.fr/amp/s/noticiasdecuyo.wordpress.com/2014/11/25/vino-por-la-inclusion-culmino-un-curso-de-cata-de-vinos-para-personas-sordas-e-interpretes-de-lengua-de-senas/amp/
https://www.sitioandino.com.ar/n/129802-el-trovador-fantasma-una-experiencia-unica-para-la-inclusion/
https://www.minutoneuquen.com/con-estilo/2020/7/25/difunden-fomentan-un-glosario-de-vino-para-personas-sordas-240469.html
Photo credits: Ariel y Juan Larriba