Caves Santa Marta (Santa Marta Cellars) is a wine cooperative founded in 1959, located in Santa Marta de Penaguião, right in the heart of the Douro, the oldest demarcated and regulated region in the world, and next to the famous Estrada Nacional 2, the longest road in Portugal, which connects the country from North to South, through a fascinating 739 km route.
Despite wine production being their main activity, they've open their doors to wine tourism a few years ago, providing, throughout the year, a whole of experiences related to the culture of the vineyard and the production of Port and Douro wines.
The industrial façade does not suggest that the site is home to more than just a cooperative cellar. It is surprising, therefore, to discover that the annex building, where a distillery of Casa do Douro used to operate, is now turned into a museum that welcomes tourists and visitors (about 10.000, in 2019).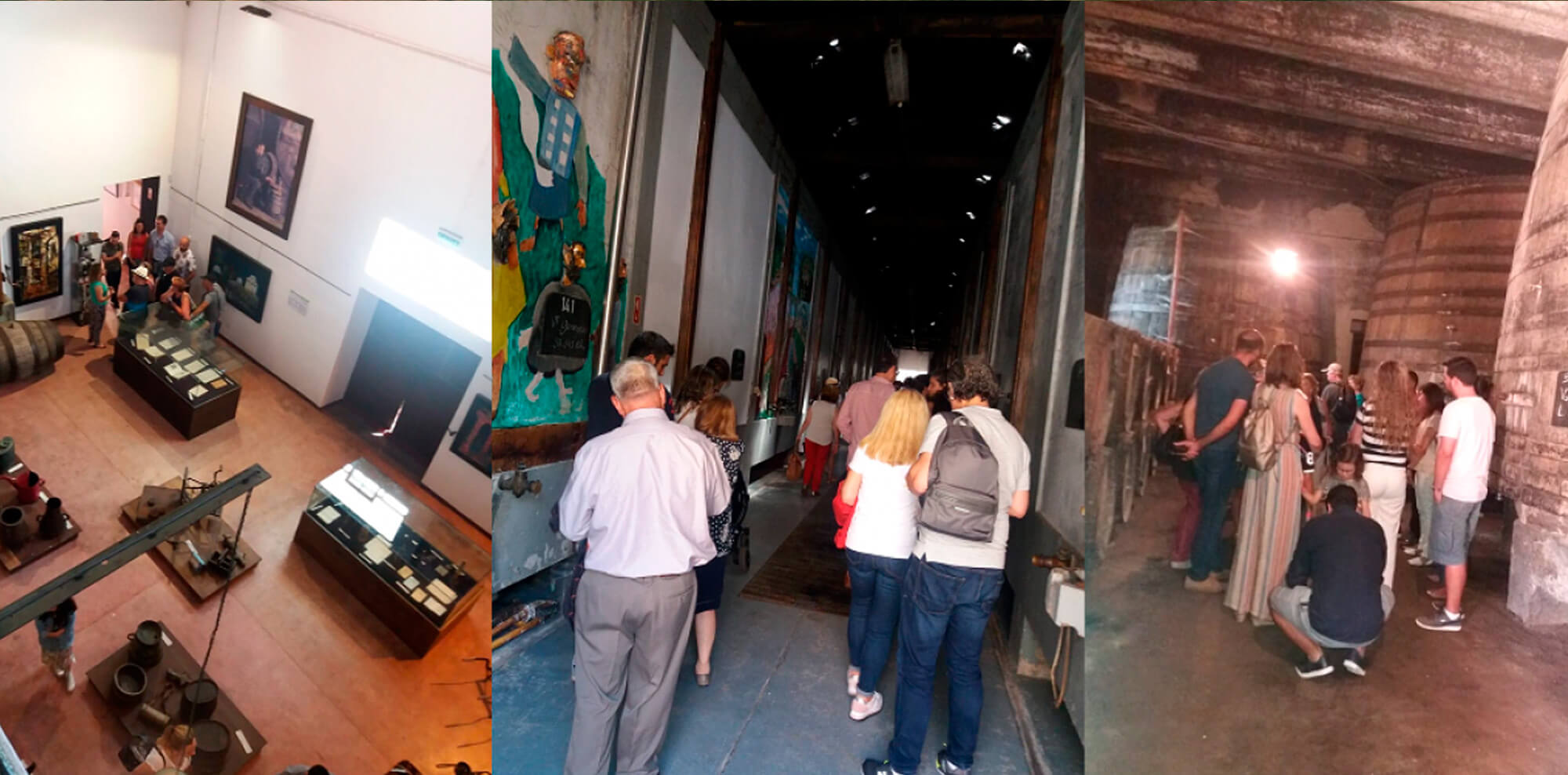 At this place, it is unveiled the history of activities related to wine production in the Douro Demarcated Region, either through the permanent display of farming utensils and documents of yore, or through regular exhibitions of painting, sculpture and photography, evoking themes linked to Douro region, curated by A. Franchini from Ap'Arte Galery, from Porto.
Furthermore, in a creative approach, a few of those works have been reproduced on the labels of some of their wines, wich has enabled to disseminate the art through wine.
In an adjoining space, accessible to visitors as well, is an aging room for Port wine, making this immersion in the world of wine even more engaging.
Finally, Caves Santa Marta has also a venue for conferences and social events, where wine tastings are regularly hold, and even there it's possible to find a couple of pieces of art scaterred around.
No wonder Caves Santa Marta has been awarded Best Of Wine Tourism 2020 (excellence awards in wine tourism), by the Great Wine Capitals Network, in the Art and Culture category.
If you' re a wine and art lover, add Caves Santa Marta to your bucket list. It's well worth a visit!