Owned by renowned Argentine winemaker Alejandro Vigil and his family, Casa Vigil is literally the Vigil house. This is the family home in the rural Chachingo neighbourhood of Maipu, but a few years ago it became much more than just the family home. A boutique winery was built under and above ground with its own art gallery and a restaurant and wine bar.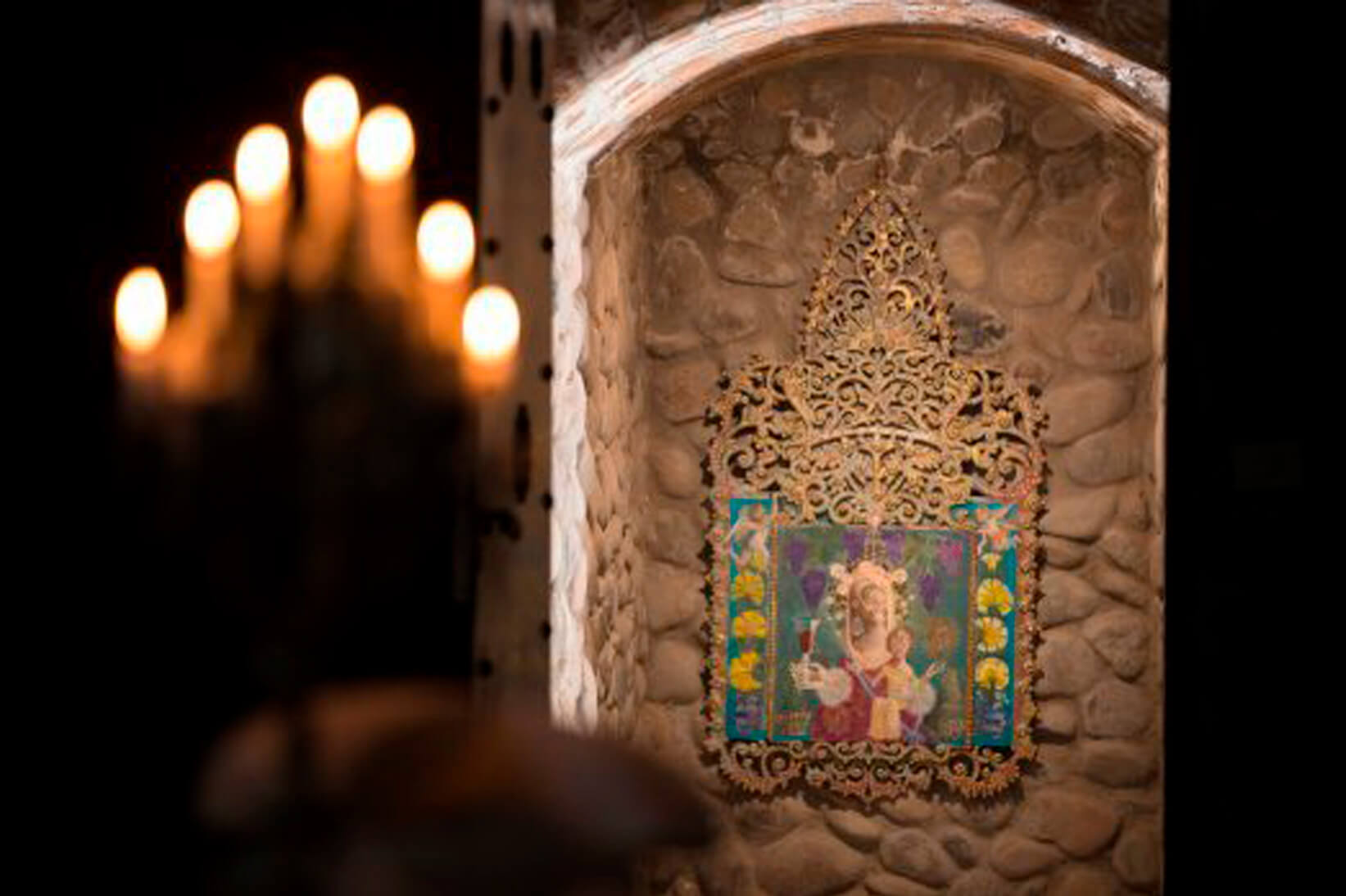 The winery is perhaps the main draw as this is where you can taste through Alejandro Vigil's El Enemigo range which has a cult following in Latin America and abroad. To soak up the delicious Malbec and Cabernet Franc blends, a charming and busy restaurant serves local Argentine cuisine straight from the garden and grill to your table.
The unique dimension to Casa Vigil though isn't necessarily on the plate but rather on the walls. A wonder through the winery and restaurant reveals an art gallery, modelled on passing through Dante's inferno, purgatory and finally paradise. With collections by some of Mendoza's most renowned artists, there is a feast of art to discover.
Casa Vigil is also a hub of cultural and art activities throughout the year. From an annual artist get-together in order to paint the local school, to frequent wine fairs inviting small and independent vigneron to showcase their wine alongside local musicians. There's much more to Casa Vigil than first meets the eye.
In order to discover Casa Vigil best, you'll have to visit throughout different stages of the year. Indeed, there never seems to see a dull moment at Casa Vigil. Much like a family home then after all.
By Amanda Barnes
Web: www.southamericawineguide.com
Twitter: @amanda_tweeter
Instagram: @amanda_wine