Winner of the BOWT Award
The estate that won the Best of Wine Tourism 2021 Award in the Art & Culture category organises multiple events around wine and terroir: A guided tour of the wine terroir with picnic in the gardens, humour and wine evenings, balloon flights preceded by wine tasting, a local market, etc. The complete programme of the 2022 wine tourism offers can be found here: https://chateauvullierens.ch/en/wine-events/
Art in grand format in the gardens
The gardens of Vullierens castle house, among others, a sculpture park that is unique in Switzerland. It presents a collection of more than 90 contemporary and monumental works by 27 Swiss and international artists.
Every year, new pieces of art can be discovered in the gardens. There is also an exhibition in the art gallery located in the outbuildings of the castle.
Visitors can enjoy a didactic walk thanks to an application in three languages.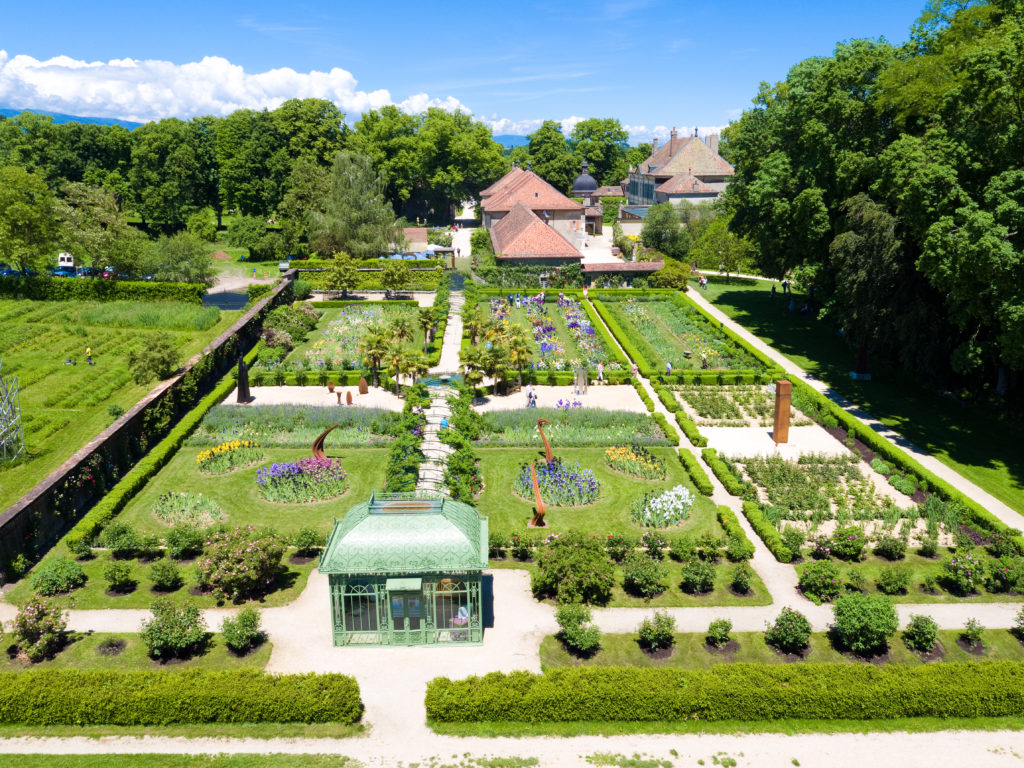 Wine, new grape varieties, beer, and bubbly
Two years ago, the estate started biodynamic viticulture on its six hectares of vineyards. From 2024, it will be officially labelled "organic". In the meantime, the teams are working on new developments. Four varieties are joining the Chasselas, Pinot Noir, Gamay, Gamaret, Garanoir, and Galotta that are already grown on the estate. These new varieties are Chardonnay, Pinot Meunier, Petit Meslier, and Arbane. In May 2022, an IGA beer was launched, and the autumn of 2022 will see the introduction of two bubblies (white and rosé).
The historic wine cellars were recently opened to the public. They offer free wine tastings to visitors of the Wine Shop.
The old cellars host public wine events and can also be rented for private events.
30 hectares of gardens
In addition to one of the most modern iris collections in Europe that boasts more than 400 different varieties and 200 of lilies-hemerocallis, visitors can admire various, constantly renewed spaces in a park of more than 30 hectares. The 9 themed gardens and walks offer additional enjoyment. The cavalier alley is lined with historic trees such as redwood, oak, and most certainly Switzerland's oldest tulip garden. The "small wood" completes the floral offer.
A space dedicated to families tells the story of King Lizard where dozens of trees cleverly conceal several characters. A world made of nature, to touch, see, listen and (re)feel.
After your visit, take some of the elegance of the Vullierens castle gardens home with you by ordering some flowers. Sometimes from unique and often exclusive varieties in Europe, these flowers have been chosen with great care by the lord of the castle in person to constitute one of the most romantic and modern collections of the old continent.
Portes des Iris, an exceptional reception site
The former farm of the estate has been transformed into an exceptional site that offers a unique setting for any type of event such as weddings, corporate events, and birthdays. The building offers the ideal solution regardless of the number of guests: six rooms with a total capacity of 700 seated people, 2 terraces for up to 1,600 guests and direct access to the gardens.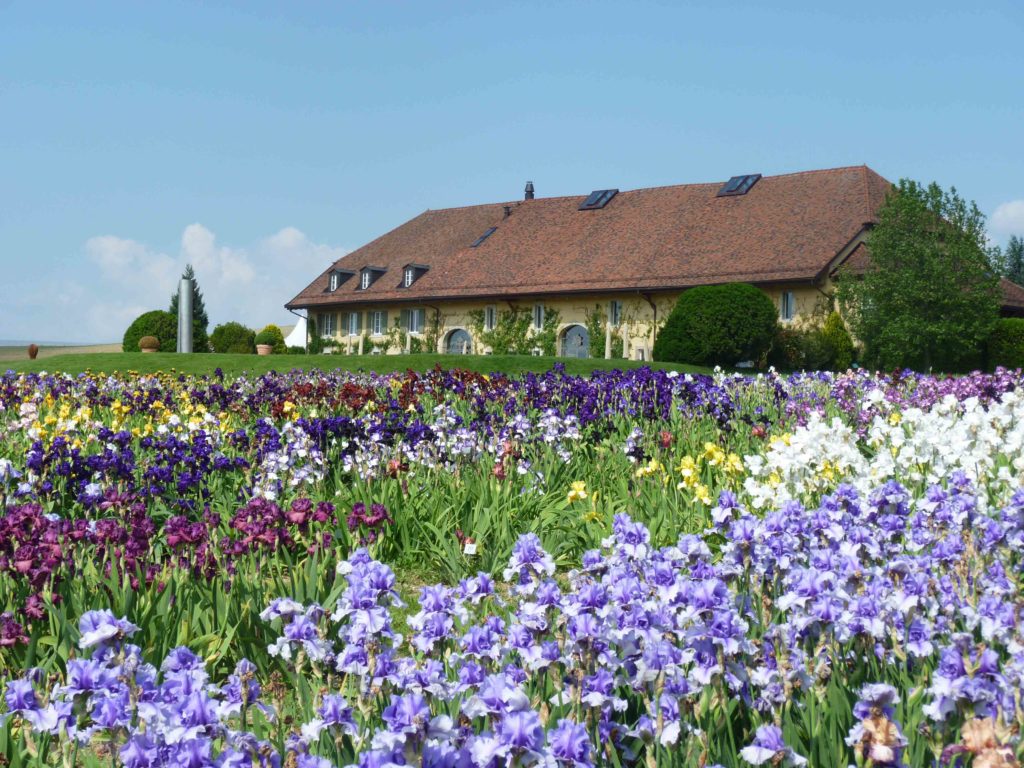 Learn more
Château de Vullierens : Website | Facebook | Instagram
Portes des Iris : Website | Facebook | Instagram
©Régis Colombo
Learn more about Lausanne Great Wine Capitals