Delaire Graff Estate offers a luxury Winelands experience, a world-leading destination for wine, art and hospitality in an unrivalled setting. Situated on the crest of the vertiginous Helshoogte mountain pass, between Stellenbosch and Franschhoek, the 40-hectare property is at the heart of South Africa's most historic and prestigious wine-growing region. Designed with the discerning global traveller in mind, here you can savour breathtaking views of the Stellenbosch Valley. Striking Cape Dutch architecture meets African artefacts and styling, with original art from Laurence Graff's personal collection. Enjoy award-winning wines from this state-of-the-art winery, dine in flagship restaurants and book a stay at one of the estate's Lodges – the ultimate in privacy and exclusivity.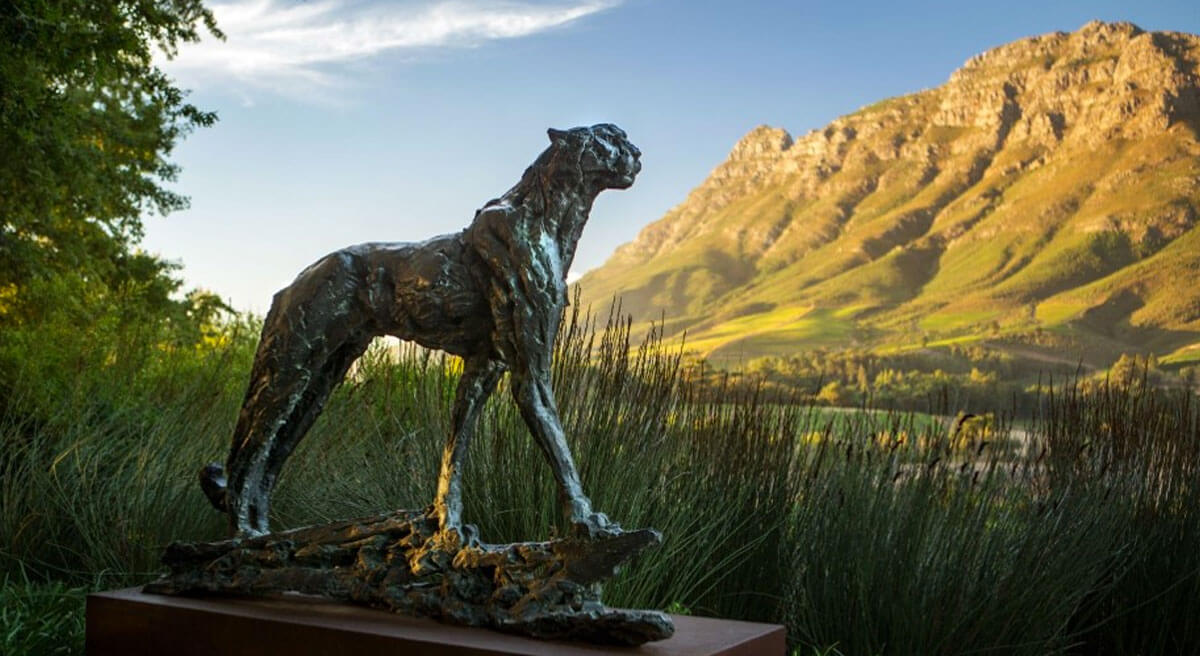 La Motte Wine Estate holds the title as winner in the Best of Wine Tourism categories: Architectures & Landscapes and Wine Tourism Restaurants
In the Architecture & Landscape category, particular architectural merits are assessed against the background of how the architecture and park promote the winery, as well as renovations and additions to improve the impact for the visitor and on the environment.
Today's Delaire Graff Estate includes an ultra-modern winery with an elegant wine lounge, two restaurants, a tranquil spa and a collection of villa-style lodges. The architecture is contemporary and sophisticated, while remaining uniquely South African. Thatched roofs, sleek gables and polished plaster walls in earthy tones are part of the Estate's modern interpretation of Cape Dutch vernacular style.
In the Wine Tourism Restaurants category, the menu philosophy of the  estate's restaurants and use of local products are judged, as well as features like the restaurant's style, location, wine list, and size.
Pairing innovative cuisine with award-winning wines, dining at Delaire Graff is a sensational experience. Delaire Graff's two restaurants transform the freshest seasonal ingredients into accomplished, artful dishes, backdropped by iconic Cape Winelands views. The dining experience at Delaire Graff Estate is one to savour, with talented chefs serving innovative cuisine paired with award-winning wines at both Delaire Graff Restaurant and Indochine.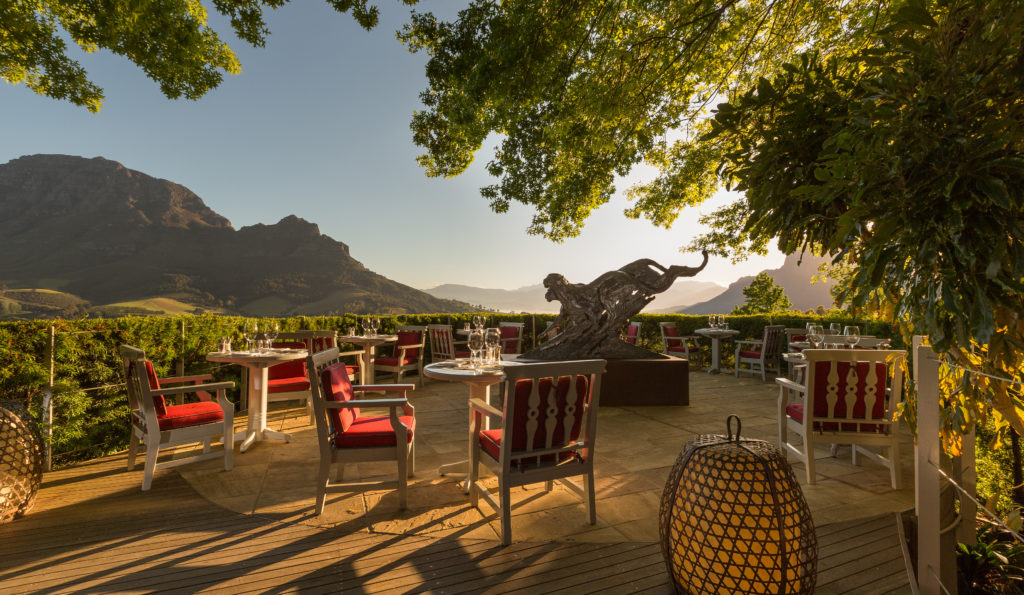 What makes the estate and its offerings unique? 
Overlooking the vineyards of Stellenbosch from its mountainous embrace, Delaire Graff Estate is South Africa's premier wine, hospitality and art destination. A magnificent Cape Winelands property, it offers the Owner's Villa and exclusive Lodges, two outstanding restaurants, a state-of-the-art winery, a destination spa and luxury boutiques.
Boasting First Growth status in South Africa, Delaire Graff Estate's wines rank among the most prestigious in the Southern Hemisphere. Set atop the scenic Helshoogte Pass, the estate is blessed with a unique terroir, with steeply sloping vineyards cooled by sea breezes. Winemaker Morné Vrey capitalises on this maritime mountain terroir and a long, slow ripening season to produce a world-class portfolio of estate wines in the 450-tonne gravity-fed Estate Winery.
Learn more about Cape Town Great Wine Capital
Photo credits: Delaire Graff Estate