Hemel-en-Aarde translates to 'Heaven and Earth', as nature spectacularly greets guests at Creation Wines with towering mountain peaks linking the earth to the sky. On the 'stairway to heaven', visitors are exposed to a tranquil lake mirroring the amazing scenery in all its ever-changing moods and splendour. Flourishing fynbos vies with manicured vineyards, whilst exquisite contemporary art instalments contrast beautifully with an environmentally positive biome. All of which, together with the smiles of the Creation Wines team have been recognised in their winning of the Global Best Of Wine Tourism Award for 2022.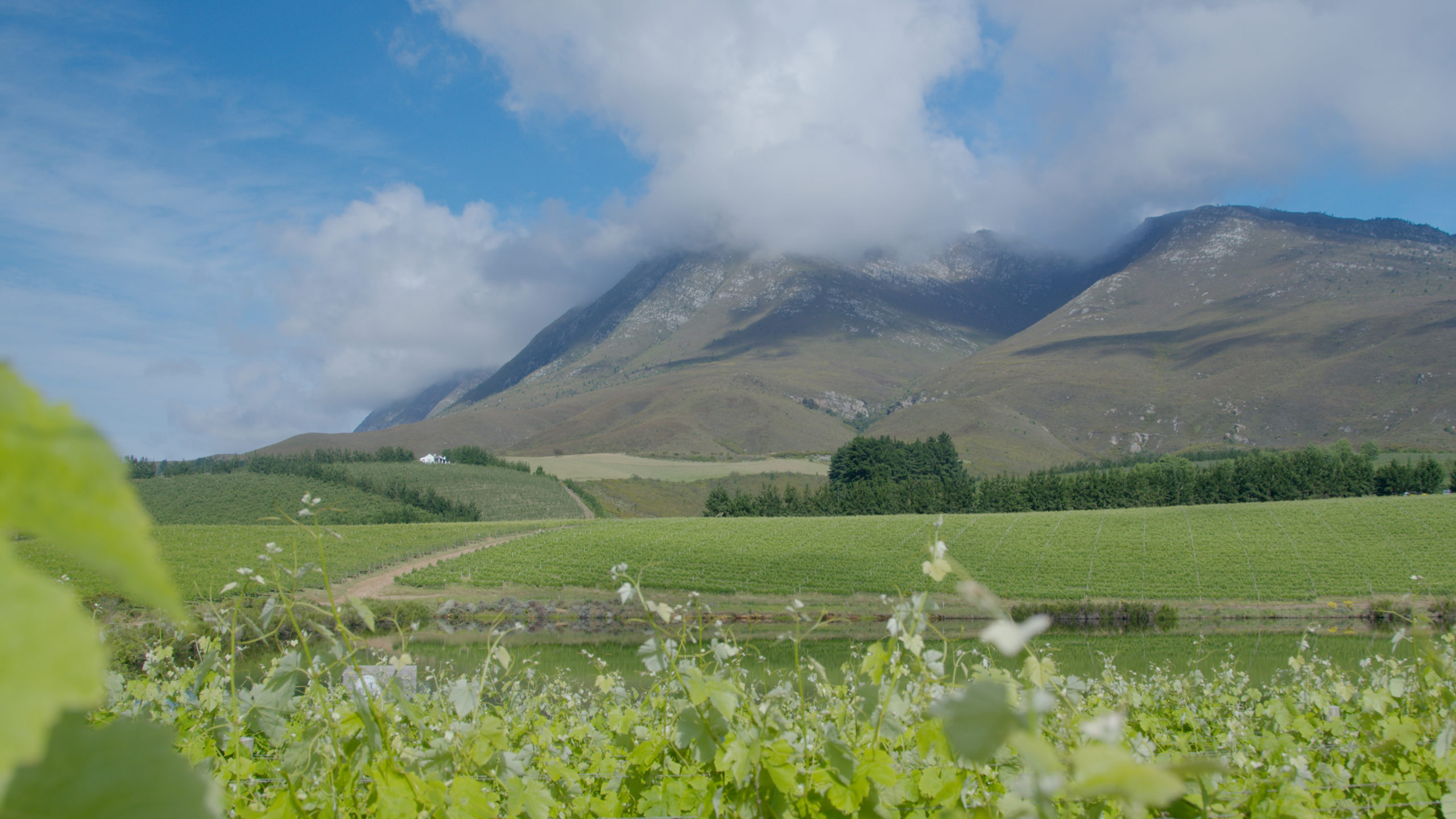 Established in 2002 by two wine pioneering families originating from Switzerland and South Africa, Creation Wines are synonymous with sustainability and innovation. Its natural heritage is preserved for generations to come, as the winery actively maintains virus-free, flourishing vines.
"Being born in the Cape Winelands, I had the privilege of living close to the soil and the people on four wine estates. I know first-hand about the struggle and effort it takes to raise a vineyard. All the hands and hearts that go into it. I do not underestimate how tough you must be to cope with weather, water, shortages, fire, political interference and viruses in the vineyard. And viruses beyond the vineyards!" says, Carolyn Martin, co-owner of Creation.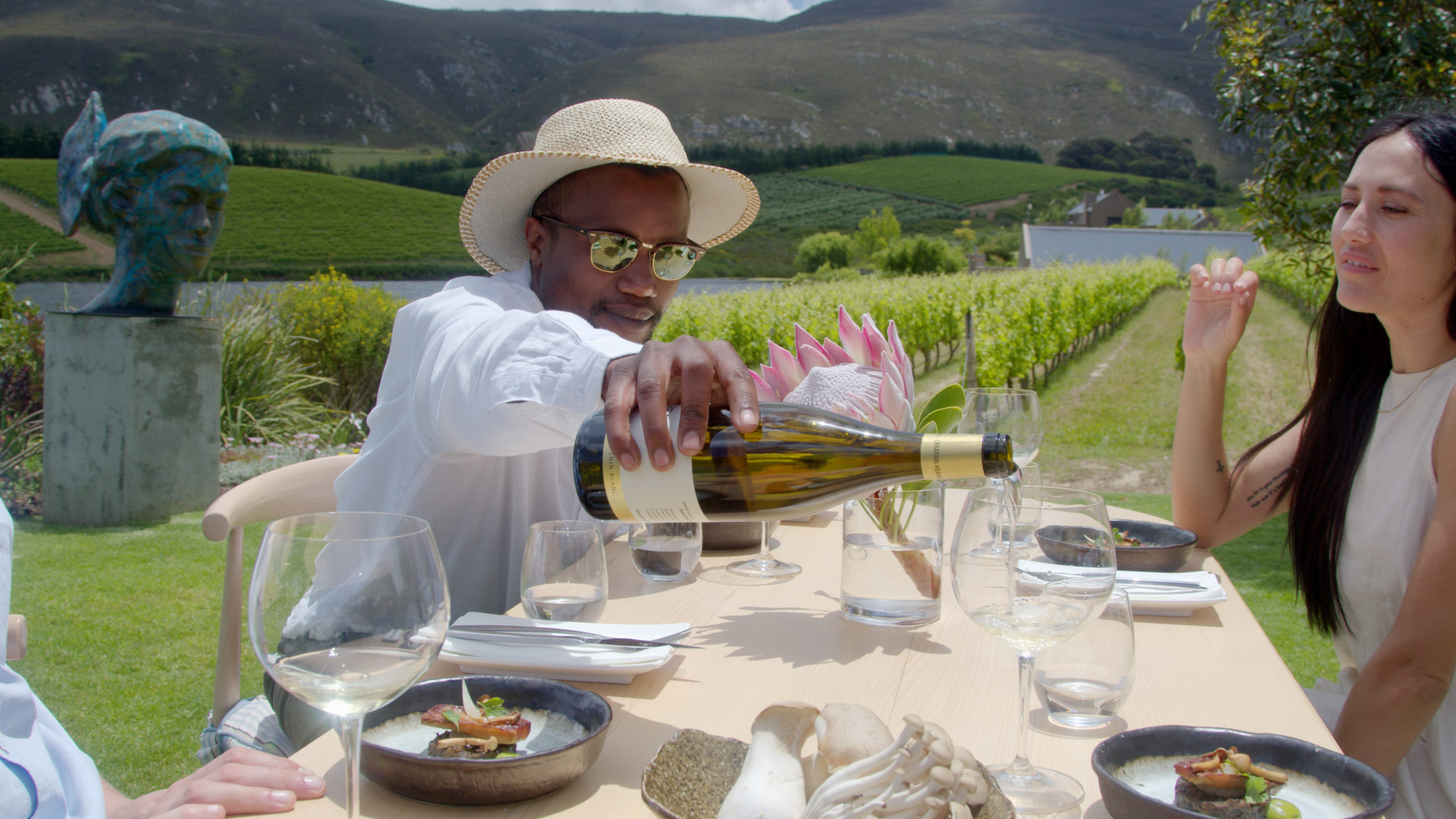 Indulge in the flavours of creativity
Pioneers in the field of food and wine pairing, Creation Wines offers guests a sensational tasting experience with every mouthful transporting your senses to a different world. Experience innovative seasonal plates, ranging from light and delicate to hearty, rich and adventurous, as chefs reimagine traditional, foraged and ethically sourced ingredients.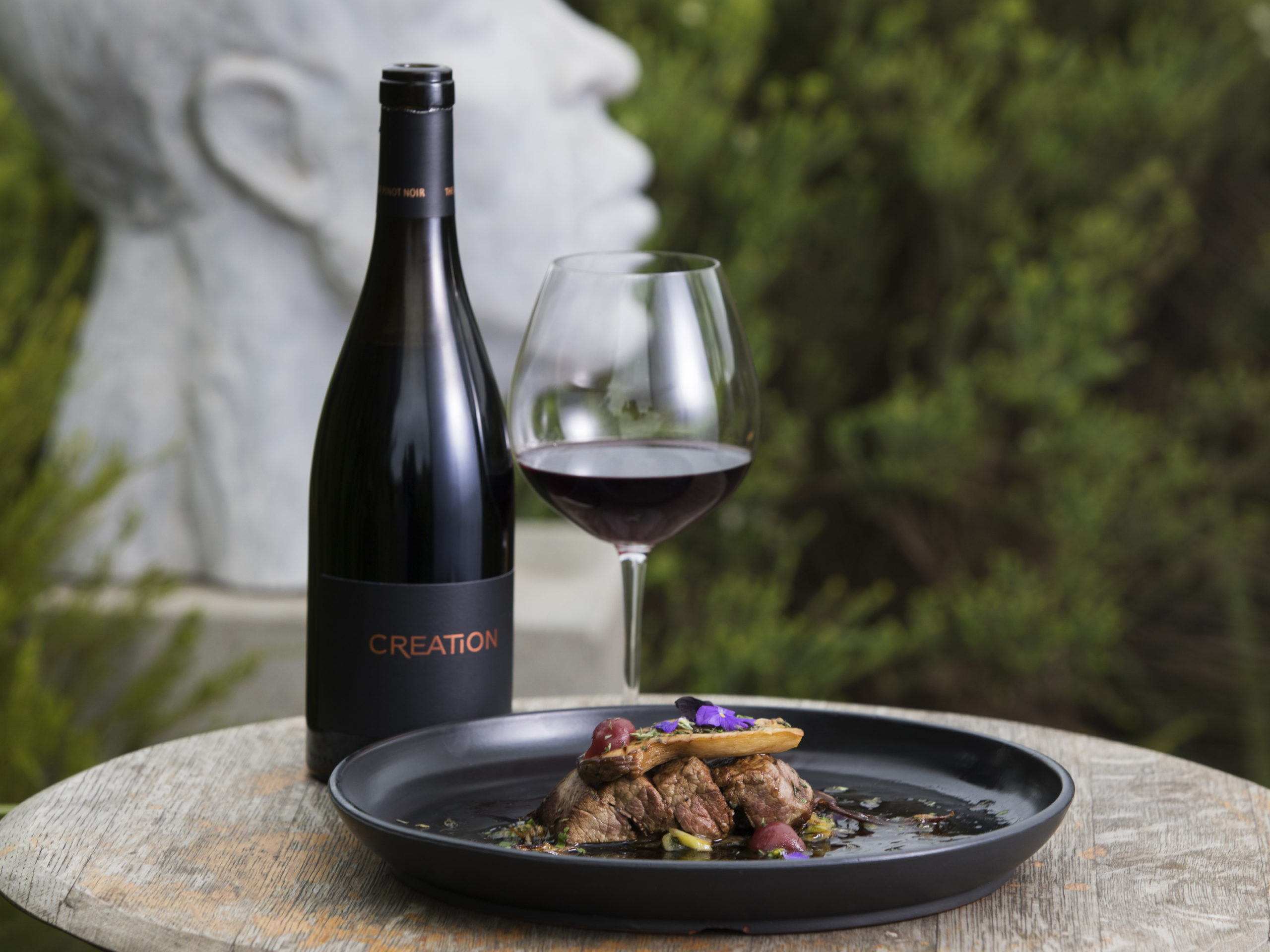 Pair the regions delectable flavours with the pinnacle of Creation's offerings including their exquisite Pinot Noir and Chardonnay, meticulously crafted with an ultimate expression of the magnificent terroir. Further explore their extensive range consisting of red and white wines, bubbly Cap Classique, Syrah Cape Fine Vintage and Creation Gins.
For those looking to indulge in a feasting of meals, Creation Wines showcase a daily blackboard menu offering a selection of dishes created from the freshest of locally sourced ingredients. Talented chefs run wild with their creativity, as they incorporate exhilarating flavour and texture combinations. Artfully paired with an award-winning Creation wine, each dish serves to highlight the food-friendly, versatile nature of their wines.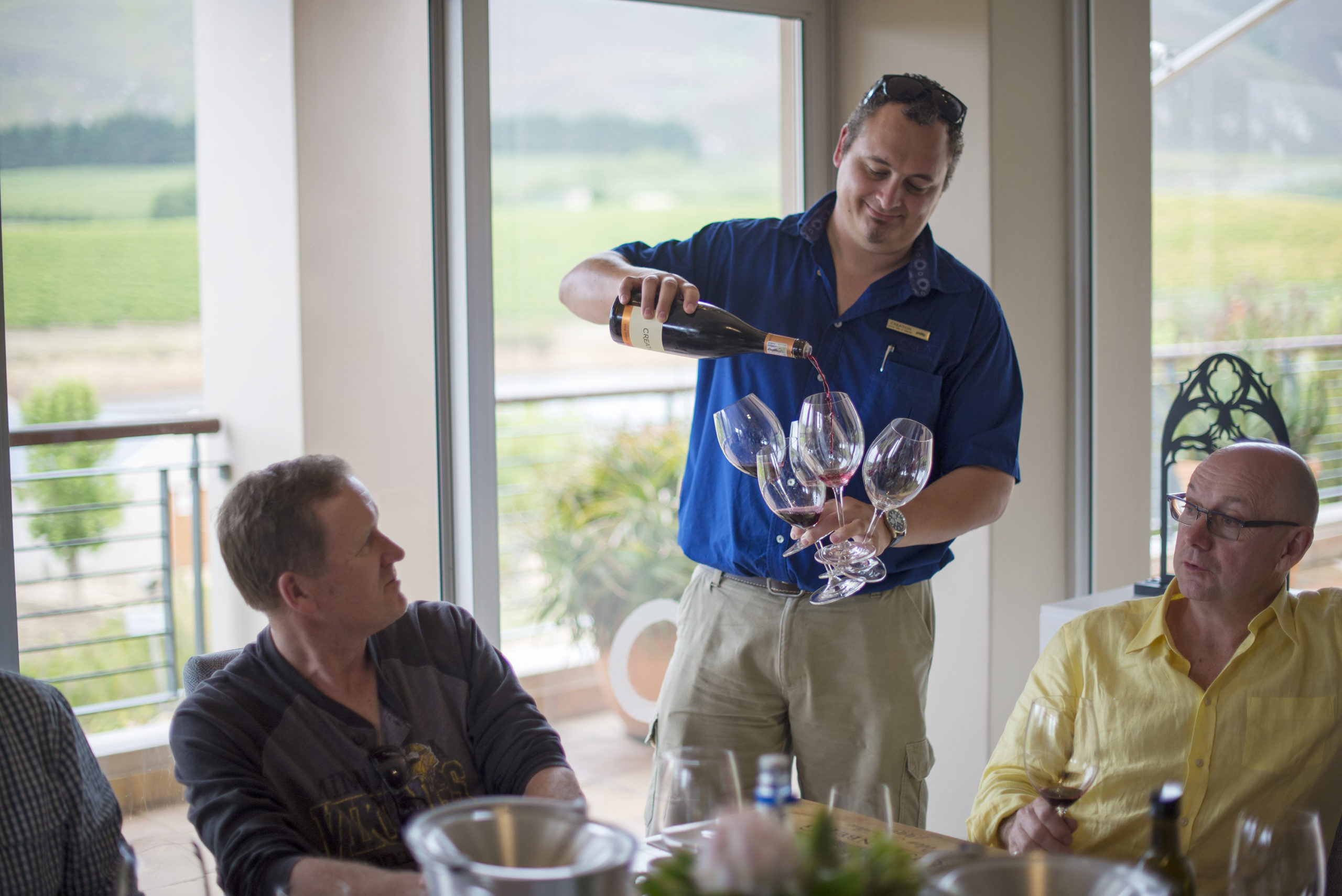 Explore endless regional experiences.
A visit to the winery can lead to adventurous experiences including a cycle or hike on the MTB course traversing through Creation Wines, all the way from the bottom of the Hemel-en-Aarde Valley. Explore the region further to discover hiking trails spread across natures reserves, beaches and cliffs, exposing you to surrounding immaculate views.
For those willing to take their adventures to the next level, the region offers ziplining, whale watching, festivals and marine experiences. Whilst those who seek to wind down and relax, can indulge in local art galleries, Hermanus country markets, photography workshops and wellness spas and naturopaths.
Light and airy in summer or cosily warmed by a roaring fire in winter, the Creation Tasting Room and surrounding garden is a sought-after hub where family and friendly meet to celebrate world-class wines, creative cuisines, fine art, nature's bounty – and each other!
Open all year round, Creation seasonally changes their menus and experiences, allowing each season to offer its own allure. So not matter the day or the season, your visit will always be presented with unbeatable adventures, wines and dishes.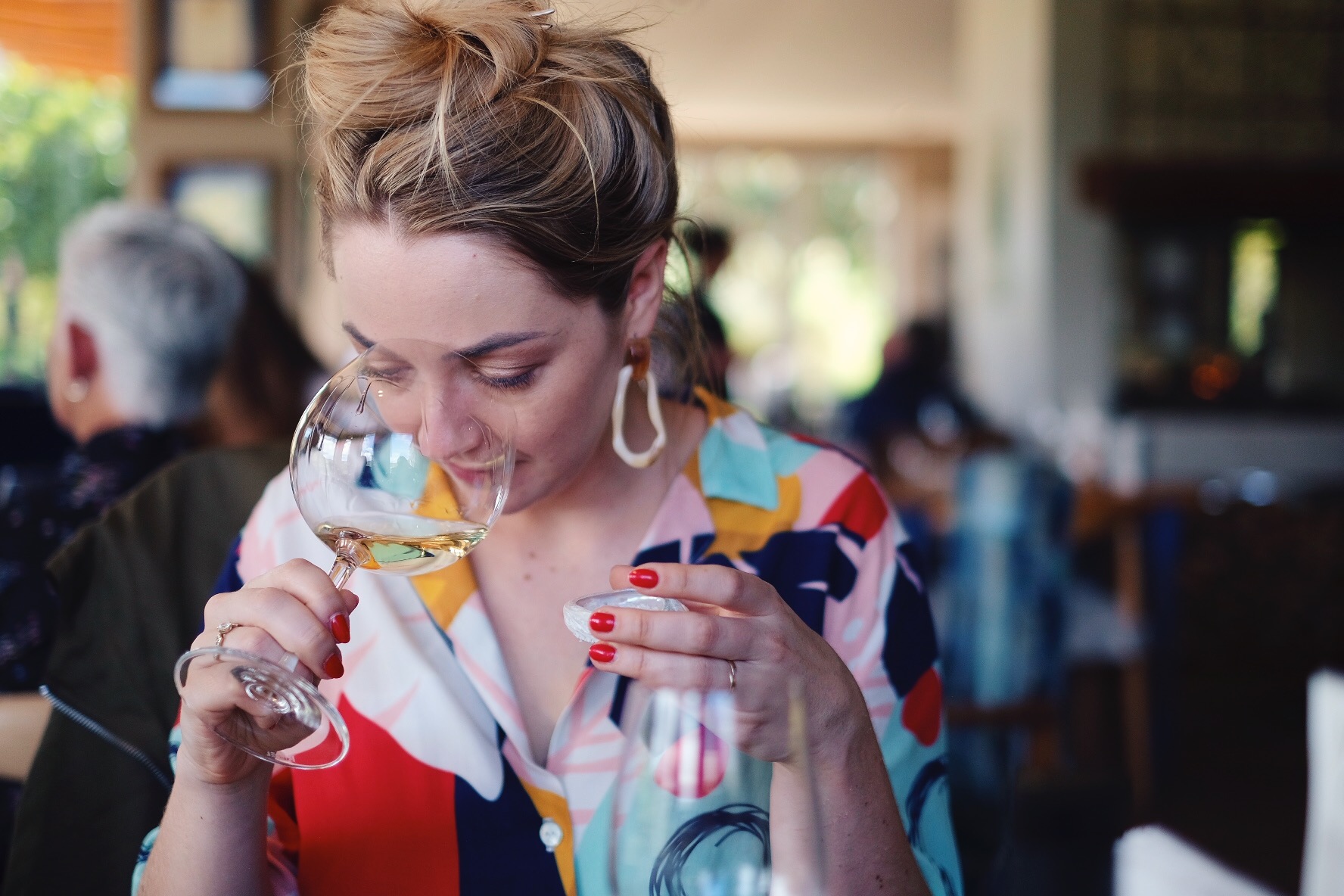 Learn more
Hemel-en-Aarde : Website | Facebook | Instagram | Twitter
2022 Global Winners – Creation Wines
Photos credits : Creation Wines