Adding to its internationally recognised wine portfolio, La Motte Wine Estate features a comprehensive wine tourism offering including wine tasting, restaurant, art museum, farm shop and mountainside hiking trail.
La Motte Wine Estate holds the title as winner in the Best of Wine Tourism categories: Sustainable Wine Tourism Practices, Art & Culture, and Wine Tourism Services
In the category for Sustainable Wine Tourism Practices, environmentally sustainable innovations and developments are commended with a Great Wine Capitals' Best Of Wine Tourism Award, while also considering involvement in, philosophy for, and the promotion of sustainable practices developed in wine tourism activities, aiming to inspire concern.
From the moment one enters La Motte, it is apparent that nature is in balance. After farming organically since 2007 (SGS certification since 2009), the absence of chemical fertilizers and pesticides have slowly brought back the natural food chain that was once here. Now farming biologically to ensure a balance between sustainability and commercially viable farming, the estate serves as an example of a balanced eco-system. The variety of tourist experiences on La Motte contributes substantially to the estate's visitor figures and with the added experiences focusing on sustainable issues, an even bigger audience is reached.
In the Arts & Culture category attention is paid to the particular art or cultural facilities on offer, examples being a museum, art collection, temporary exhibition, or specific events, as well as the philosophy behind their incorporation into a wine property and in the promotion of the winery.
A clear dedication to art and culture is reflected throughout the La Motte tourist experience – in wine-making, culinary creativity, classical music offering, preservation of the estate's heritage and appreciation of graphic arts, as expressed by the admiration of famous South African artist Jacob Hendrik Pierneef, whose name is honoured in the restaurant and by the La Motte premium wine range. Guests visiting the La Motte Museum can enjoy an introduction to the history of the valley and estate, an overview of the career of owner and famed mezzo-soprano, Hanneli Rupert, as well as two exceptional art exhibitions: the annually rotating contemporary art exhibition and the permanent display of the treasured Pierneef heritage collection.
In the Wine Tourism Services category, activities related to wine tourism are assessed for an Award, specifically additions or initiatives that have been undertaken in the previous year to offer an exceptional experience to visitors, which also offers value for money.
La Motte features a large variety of attractions that are not only innovative and enjoyable, but of a standard that will live up to the highest expectations. From novel wine tastings, a unique culinary offering, most interesting educational and art-related experiences, a conservation-conscious hiking trail, to exceptional historic charm, La Motte is a wine tourism destination in a class of its own. The estate is passionate about food and wine, art and culture, history and heritage and the conservation of the natural environment. The experiences introduced at La Motte all aims at sharing these passions with guests and visitors are invited to participate and enjoy them in a host of exciting ways.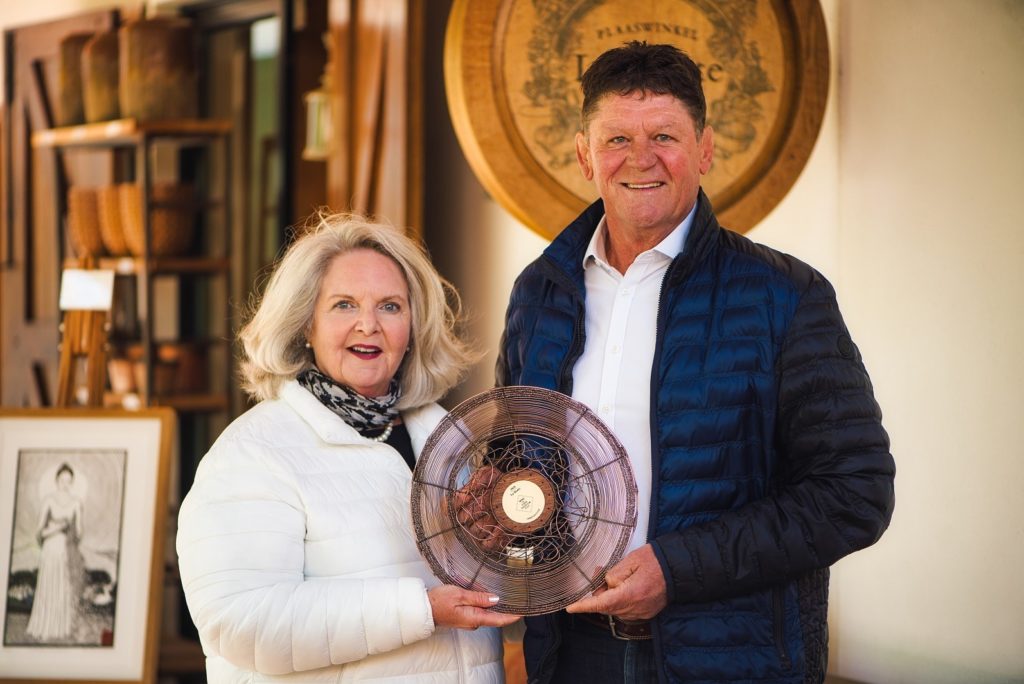 What makes La Motte and its offerings unique? 
La Motte Estate is situated in one of the most scenic areas of the Cape Winelands – the Franschhoek Valley – and is easily accessible. Amongst its special attributes are a wine tasting room with unique characteristics, a restaurant of an exceptional standard, a museum, hiking trail and farm shop, all contributing to an entertaining and educational Winelands experience. Being farmed in a sustainable and biologic way, further adds to the appeal and guests are invited to learn more on the guided walks that are offered.
La Motte has extended its wine tourism offering to include more than the art of wine and the culture it represents. Adding a comprehensive art-and-culture experience to the enjoyment of visiting a gracious Cape Winelands estate, means an exceptional offering in wine tourism. Not only does it give tourists additional reasons for visiting the estate, but because of the publicity given to the various tourist activities, more tourists learn about La Motte and the Franschhoek Valley and are then more inclined to visit. More visitors to La Motte and the Franschhoek Valley ultimately mean that other tourist establishments in the Valley benefit and the economy in the region gets a healthy injection. The focus on art and culture, involving various activities and responsibilities, has also necessitated the recruitment of additional personnel, which leads to more employment opportunities, further stimulating the local economy.
La Motte offers a total Cape Winelands experience – South African wine and heritage food, Cape Dutch and contemporary architecture, arts and culture as well as exposure to the natural environment to enable visitors to experience and understand sustainable farming.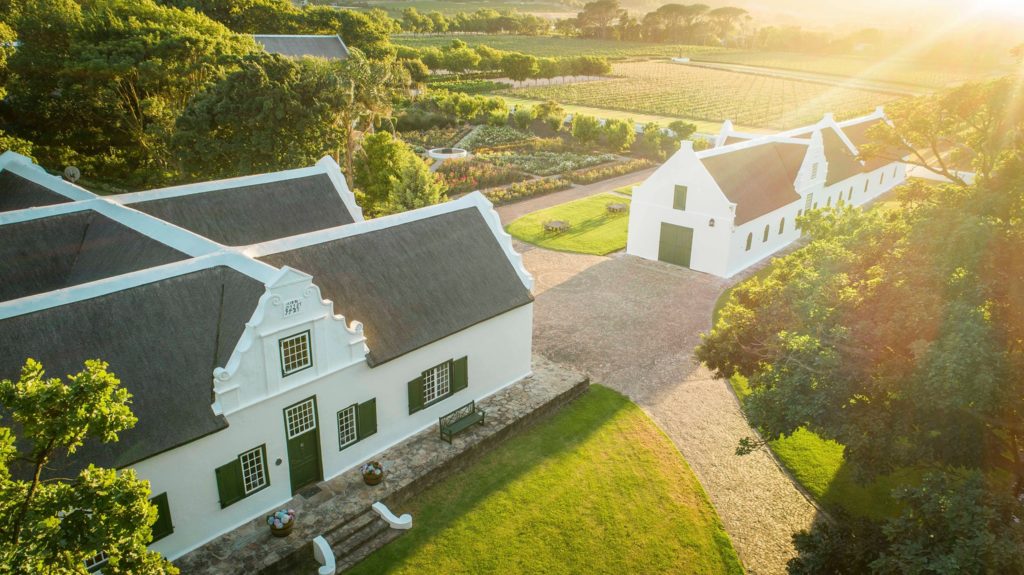 Discover more of La Motte Wine Estate www.la-motte.com