Cooperatives like Vignerons de Tutiac are a major part of French wine production, including Bordeaux. Almost 40% of the nearly 6,000 Bordeaux vine growers belong to one of the 29 regional cooperatives, representing between them 25% of the harvest volume and just over 20% of the surface area. Their origin was an important political movement to support growers who were in dire financial straits at the beginning of the 20th century, post Phylloxera.  They are now an important part of Bordeaux production both technically and commercially.
In many consumers' minds, cooperative wines still suffer from a misleading image of lower quality. If this is your impression, it's time to take another look. Their large size gives them the financial clout necessary to invest in the latest agricultural research and wine making technology, making them cutting edge as far as quality is concerned.
Les Vignerons de Tutiac represent 700 wine growing families, 70 chateaux and a total 6 000 ha. across 16 Bordeaux appellations, including Bordeaux, Blaye Côtes de Bordeaux and Côtes de Bourg in red, white and rosé. Behind the large size of such an operation are individual families, each with their own personality. This explains why the cooperative is able to offer such a diverse range of wines. They have the advantages of size and scale. The smaller size of individual producers, often longstanding family vineyards, explains the importance they attach to protecting the natural environment. Nature is part of their heritage. Growers passing down land from generation to generation have a responsibility to leave it in as good a shape, or even better shape, than they received it. They are also concerned for their own health working in the vines as that of their clients purchasing the wines.
A longstanding, intimate knowledge of their vineyards gained over the years and generations of winegrowers, gives growers a true expertise of their  'terroirs'. Taken together, they are a force to be reckoned with. What they do counts, and people take notice. This is why The Vignerons de Tutiac taking the gold Best of Award for Sustainable Wine Tourism Practices is so important.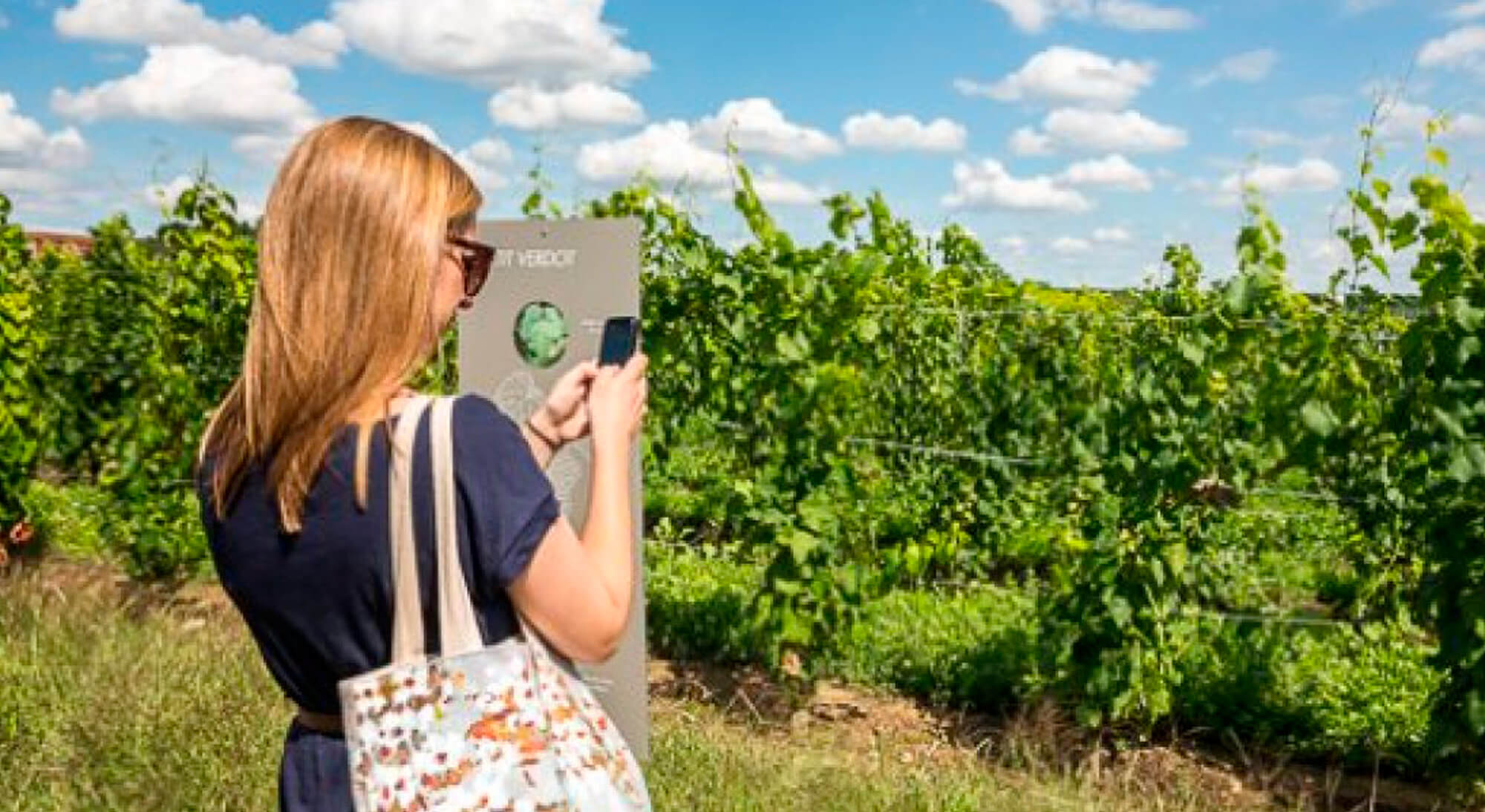 The cooperative is committed to an Agri Confiance® approach, encouraging environmentally friendly viticulture and are certified "HVE (Haute Valeur Environmental) level 2, and are working towards (HVE3) the highest level. This bans the use of toxic CMR ("carcinogenic, mutagenic or reprotoxic".) products. They are also committed to sharing their environmental passion with their clients. On the "Bordeaux's vineyard in 2030" tour, visitors discover the experimental vineyard in Marcillac, north-east of Bordeaux, and the research, innovations and trials carried out by Tutiac for the future well-being of the vineyard.
The visit introduces guests to the specific challenges of sustainable viticulture in the humid 'Atlantic' climate of Bordeaux and their work producing a wine with a Zero Pesticide Residue (ZRP) label. You will discover how Bordeaux has undertaken its transition towards a more eco-friendly and sustainable vineyard and learn about the long-term environmental issues and challenges. The results can be judged when tasting five different wines from the range, including the Natur'aile range of red and rosé organic Bordeaux wines.  You can also visit the ultra modern wine making facility.
If you can't make it to Marcillac there are five shops selling the range of wines spread throughout the Côtes region, and you don't even have to go out to the vineyard; they have opened a wine bar in the centre of Bordeaux city bringing the wines even closer to the consumer.
Small, passionate producers grouped together in a large cooperative could be the blue print for eco-responsible Bordeaux production.
By Wendy Narby