Challenges of a family legacy
Since 2006, the estate of Sigalas Rabaud has been under the management of sixth-generation Laure de Lambert Compeyrot, who has given the property a new lease on life. It's not easy changing things in such a traditional region or in a family property but she has risen to the challenge. As well as creating two new dry white wines and a no-added-sulphur wine, Laure has launched a coffee made from beans aged in her Sauternes barrels, and opened up five beautiful guest rooms.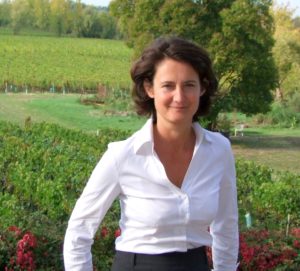 The terroir is her inspiration. 'In my family, we have produced Sauternes for such a long time. In 2009, I decided I wanted to produce a dry white wine because the berries were so delicious. It worked; now each year we produce more and more dry white wine. The second adventure was to try to produce a wine without any sulphites, which has been a challenge'.
This latest wine of Sigalas Rabaud is called 'Five', the fifth wine in her range. Laure often serves it as a cocktail, with ice cubes and orange zest, shaking up Sauternes traditions; it's emblematic of her new approach. And it's delicious.
As it's a very small vineyard, only 14 hectares, Laure is very hands on, involved in everything at the property. 'I am first and foremost technical, I love to be in the vineyard, to check on the vines, on the berries. I like to decide the day of harvest, for me that's very important.' But it's not enough. 'You must be in the cellar too and of course, sell the wine, be with clients.'
The choice of diversification
Opening the chateau to guests is a great way to connect with those clients.
The newly decorated guest rooms, lounge and dining room have a real family feel, elegant, a mix of traditional cozy and eclectic. Don't miss the shower in the tower of the Marie-Antoinette room, named after her grandmother. When you discover the place, you quickly understand why the deserve our Best Of Wine Tourism Award on accommodation this year.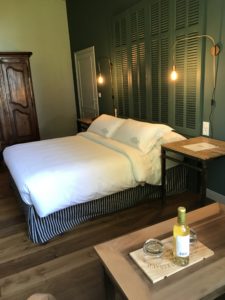 Welcoming guests is quite a different 'metier' for Laure, another challenge, but she loves it. Sauternes isn't always an easy sell – or is it? Laure says, 'When I'm with my clients, consumers, it's easier to sell. You can invest a lot of money on marketing to try to sell the wine, but when people come here, when they live with us and they drink with us, we understand each other better, I can be imaginative and creative and share a lot of pairings.'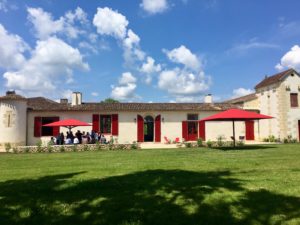 Guests can join her on the sunny terrace of Sigalas Rabaud estate for her favourite pairing; a glass of Sauternes with an old Parmesan cheese; or perhaps enjoy that 'sweet aperitif' by the lap pool near the vines, or a morning cup of Sauternes coffee after a good night's sleep. Idyllic.
By Wendy Narby for Great Wine Capitals
Photos credit: Château Sigalas Rabaud