The Rioja Wine Train is part of 'Rioja and the Five Senses', a program organized by La Rioja Capital, the food and wine promotion arm of the government of La Rioja.
At different times of the year the program provides opportunities for wine lovers to explore the relationship of the senses of taste, smell, sight, hearing and touch to wine.
Throughout each phase of sensory exploration, the Rioja Wine Train travels in the morning from Logroño to Haro, returning to Logroño in the late afternoon. On arrival in Haro, the passengers are bussed to several wineries where they enjoy tours, tastings and lunch.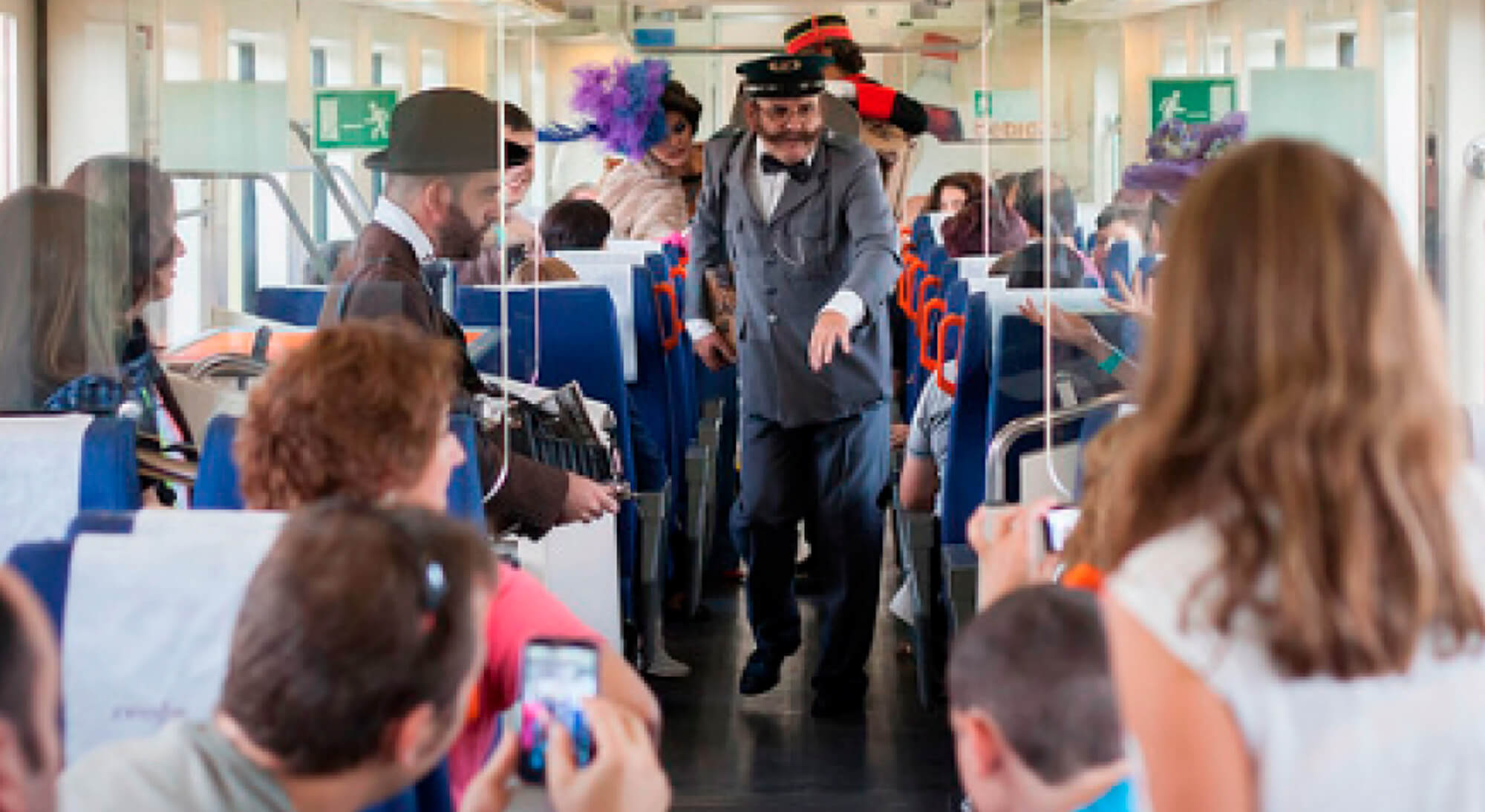 From the moment the passengers board the train, a theater group entertains them with humorous skits and dialogue connected with anecdotes about the role the railroad played in the development of international sales of Rioja and the importance of the railroad station district in Haro, site of a group of wineries that were mostly founded in the last quarter of the 19th century and are still in business today.
The Rioja Wine Train is an example of how a public/private partnership can seamlessly work together to organize initiatives in favor of wine tourism and the promotion of Rioja wine.
Renfe – the Spanish National Railway Network -, La Rioja Capital- and the wineries in and around Haro cooperate to create a unique, enjoyable experience for wine lovers.
The Great Wine Capitals Global Network recognized this initiative by bestowing on The Rioja Wine Train a 2019 regional award from Bilbao-Rioja as well as an international 'Best Of Wine Tourism' award.
Interested in learning more about the Haro Train Station District?  Read about it here.