Climate Talks by Porto Protocol are a series of digital dialogues on climate-change-related issues relevant to the world of wine. In partnership with Great Wine Capitals Global Network, this last edition addressed how wine tourism is facing climate challenges.
During this 1-hour round table, different players from the wine tourism sector discussed the main obstacles and the fundamental changes needed for a more sustainable activity. The debate was focused on actual experiences, on the adaptation to consumer's demands and on assessing the fundamental challenges wine tourism businesses face when adopting a more sustainable path.
What is the role of wine tourism in spreading awareness and promoting sustainable practices? How is wine tourism creating paths towards climate change mitigation?
"Transforming wine tourism for climate action requires embracing a low carbon pathway with awareness, optimization, and education as key elements: 
Awareness: through measurement and disclosure of the emissions related to tourism activities and the setting of evidence-based targets. 
Optimization: through tools and strategies to scale-up mitigation and adaptation in the tourism sector with all stakeholders having a role to play. 
Education: by conveying this message to all stakeholders involved, namely consumers, and educating them on the need to act as stewards of the environment for that wine tourism experience to prevail in years to come."
The guest speakers invited to participate were:
Adrian Bridge brings his experience as a leader of several wine tourism units (Caves Taylor's, Fonseca, The Yeatman Hotel, Vintage House, World of Wine, ….) and as a member of the Strategic Council of the Tourism of Portugal, which he has been integrating in its vision a series of guiding principles for the response to Climate Change and Carbon Neutrality by tourist developments.
Caro Feely will share her views and practices based on her 15-year experience as a producer of organic and biodynamic wine and the integration of these production values and environmental practices in her wine tourism unit.
Heidi Newton-King, HR & Sustainability Manager, Spier, South Africa.
Heidi Newton-King will build on her experience in implementing a strategy to integrate organization values based on a sustainable vision of Spier throughout its whole operation, particularly in the wine tourism unit.
The conversation was moderated by Catherine Leparmentier, Great Wine Capitals Managing Director.
Read their bio and learn more about the speakers.
The Climate Talk was held online on June 17th at 6.30 PM CEST. Download the Press Release
WATCH THE REPLAY HERE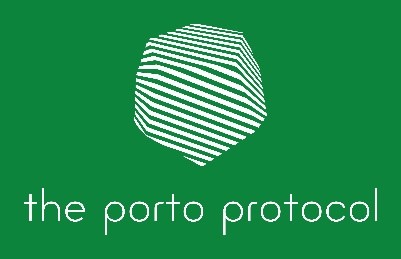 The Porto Protocol Foundation was founded by Taylor's Port and it is a non-profit organization, partner of the Great Wine Capitals Global Network. Its hundreds of members are united by a binding commitment to make a greater contribution to mitigating climate change.
Watch previous editions of Climate Talks by Porto Protocol.