Spain Wine School, The American College in Spain and Chrand Events have created an online course specifically designed to help the wine and hospitality industries, whilst adapting to the new demands of the market.
The WineFuture Business Seminar is the first training program for professionals with focus on the business side of wine that has been adapted to the new international scenario and effects of the pandemic.
The 5-day course is recognized by The American College in Spain. It includes lectures by leading names in the industry such as David Furer, DF Consults; Paul Mabray, CEO at Pix; Mike Wangbickler, President of Balzac Communications & Marketing; Gloria Vallés CEO at Winestyle Group; and Pancho Campo, CEO for Chrand Events.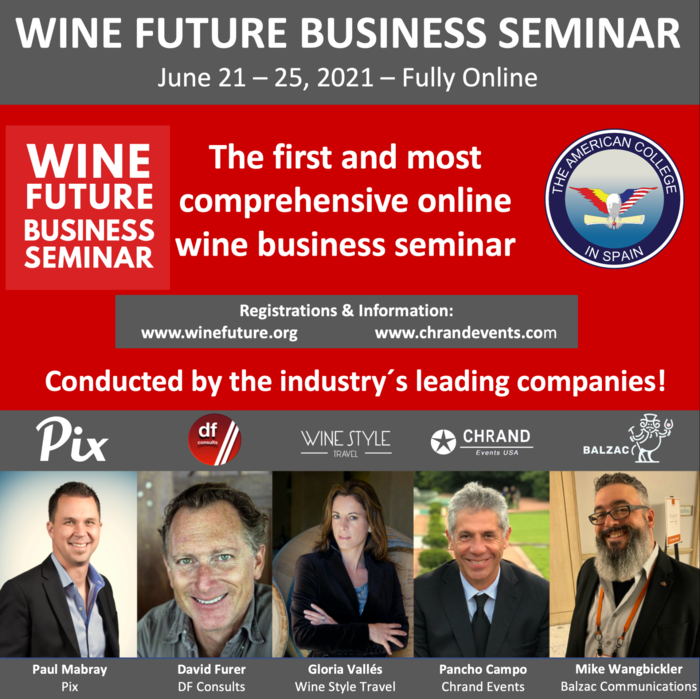 Download the Brochure or contact Chrand Events to find out more about the WineFuture Business Seminar:
Chrand Events
Pancho Campo
pancho@chrand.es
Whatsapp: +1 (786) 212-9226
Patricia Jiménez
patricia@chrand.es
M: +34 682 602 639