It was five days before Christmas, when the South Australian Emergency Services declared a 'catastrophic' fire danger rating (the worst possible rating) for a number of regions, including the Mount Lofty Ranges and Kangaroo Island. On the 20th of December 2019, South Australians experienced temperatures of over 40 degrees Celsius in conjunction with hot and gusty winds.
I remember walking outside and I was instantly reminded of Armageddon. The heat was stifling, and there was a very strong hot wind collecting debris and dust creating a haze. I remember it being particularly eerie as people braced for the conditions ahead.
It is thought that the strong winds caused a tree to fall on a power line which than sparked a fire in Cudlee Creek, a small town in the North Eastern aspect of the Mount Lofty Ranges, better known to wine lovers as the Adelaide Hills.
Due to the dry vegetation, strong winds and hilly terrain the fire quickly spread threatening the townships of Brukunga, Charleston, Gumeracha, Harrogate, Kenton Valley, Lenswood, Lobethal, Mount Torrens, and Woodside.
By the time the cool change arrived later that evening, the damage had been done. The fire had decimated approximately 25,000 hectares of land, thousands of livestock had perished and more than 80 homes were destroyed. The fire also claimed the life of much loved local Engineer; Ron Selth after he was caught by the fire front at his property in Charleston. Many of the wineries and grape growers in the Eastern part of the Adelaide Hills wine-growing region suffered significant losses, including Vinteloper and Tilbrook Estate. The fire burnt through a total of 1,100 hectares of grape vines, equating to approximately one third of the regions total vineyards.
A few weeks ago I had the humbling and inspiring experience of assisting two wineries on volunteer days that took place after the fires had been extinguished. I recently asked the founders of these wineries some questions about the impact of the fires, and how they plan to move forward from such an overwhelming experience. Their answers to my questions are set out below.
Vinteloper, founded in 2008 by David Bowley, suffered devastating losses at the mercy of the Cudlee Creek fire on December 20 2019. Their vineyards located at Lobethal in the Adelaide Hills, have mostly been destroyed as well as a house that was also located at the property. The team at Vinteloper have vowed to "rise from these ashes," promising to recover and rebuild.
Questions  & Answers with David Bowley of VINTELOPER
How was Vinteloper impacted by the Cudlee Creek Fire? What was your initial reaction when you realised the extent of the fire damage?
The impact on our property was almost absolute. We have 30 hectares of land between Lobethal and Cudlee Creek and it's been 95% burnt by this bushfire. On our land we have 12 hectares of vineyard. The 5% of land that wasn't burnt had a farm shed and wine storage building on it, so that was some good news. Unfortunately, the area of the property where the house was situated was burnt and destroyed, along with 95% of the vineyard.
My reaction when I realised the extent of the damage was heartbreak. I sat and cried amongst the burning embers of the vineyard.
What is the biggest challenge you are faced with in terms of getting the vineyard and your business back on track?
The biggest challenge we face is that when your property and vineyard burns to the ground, no one gives you a handbook of how to react and respond. We are faced with brand new challenges everyday, some we never imagined.
In practice, it means we will miss opportunities and make mistakes as we try to recover. It's just about minimising those as much as we can.
What will the recovery process involve for Vinteloper? Do you think you will be able to save your vines, or is it a matter of replanting?
The recovery process for us is ongoing. Many other vineyards are attempting to salvage their vines, but we are seeing so much fire damage to ours that we will be bulldozing and replanting a lot.
For certain, we already know that we will bulldoze 6 of the 12 hectares. We are making assessments of the remaining 6 in the next 2 weeks, but the early signs do not look promising.
Are there many resources out there for winemakers and viticulturalists who have been affected by fire? If not, where do you think there is a gap in the research?
Prior to the fire I was not aware of the amount of resources, but I have since learned that there are a lot. A gap however, still exists in the understanding of how vines will respond from fire and how grapes are impacted by smoke taint at the particular maturity level ours were at on the 20th of December (pre-veraison). I know that researchers are taking advantage of this situation to try and fill that knowledge gap.
Have there been any positives that have come from the situation?
The community support and volunteer support has been the number one positive to come from this. It's a time that makes you proud to be Australian when you see communities and friends standing shoulder to shoulder to support those in need.
For us, I guess the only positive is that we can look forward to replanting our vineyard with the knowledge and experience we've gained over the last 20 years working in wine. Knowing the failings of our vineyard the way it was before, and being able to fix all those problems in one hit will be nice.
What has it meant to have so many volunteers, many of whom were strangers, come to help with the cleanup after the Cudlee Creek Fires?
The volunteers have meant a huge amount to me. Seeing the support we had really did pick me up personally and drive me to keep going when I felt like I wanted to quit. It was and continues to be so powerful.
Vineyard work isn't glamorous at the best of times, so seeing volunteers from diverse backgrounds get stuck into it with a smile on their face was really something. At the end of the day I had volunteers thanking me for the opportunity! How incredible!
Now that some time has passed, do you feel that the task ahead is a little more manageable?
Not really. The task remains momentous. We will be putting out calls for more help soon so we can eventually get it to a point where we do feel it's manageable.
Is there anything you would like to say on behalf of the Adelaide Hills Community?
I would like to say two things:
– Don't forget about us grape growers, orchardists, apple growers, cheese makers etc in 6 months or a year. It's going to take a very long time to recover and we need your support for a long time to come. Vineyards and Apple Orchards, in particular, take a long time to regrow back to the pre-bushfire state.
– Come visit us! We live in one of the most beautiful, honest and produce rich parts of the world. We'd love to see you visit.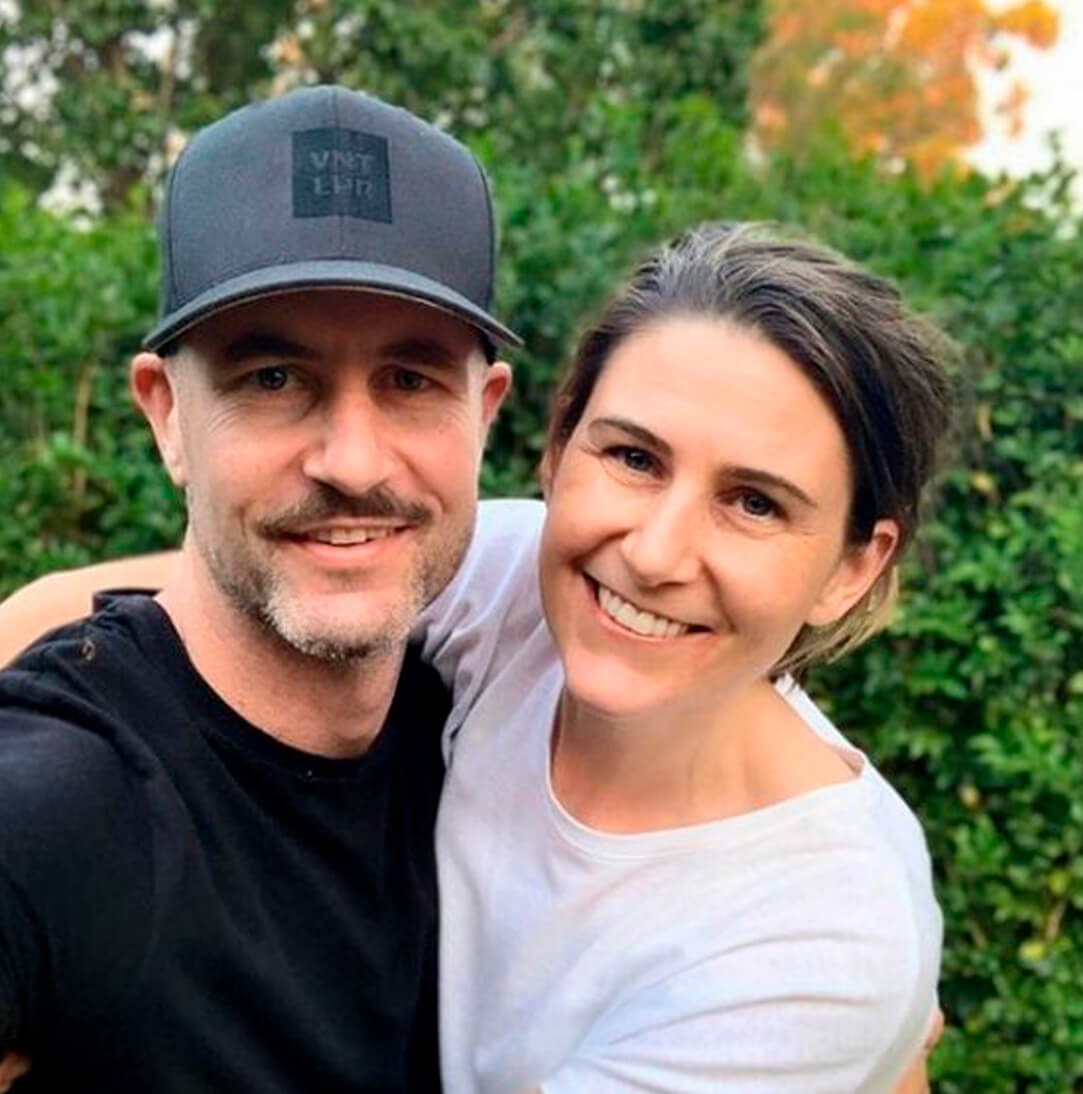 (Source : https://www.instagram.com/p/B6uY6SbjdA2/ )
https://www.vinteloper.com.au
Mariette Morris