"Sustainable and Innovative Wine Tourism, Success models from around the world" was edited by Cajamar and developed and edited by Professor Raúl Compés López from Universitat Politècnica de València (Spain) and Professor Gergely Szolnoki from Hochschule Geisenheim University (Germany). It compiles the works of 36 authors from 15 nationalities and explores the evolution of Wine Tourism in different countries.
"Legend has it that wine tourism was born when a visitor asked the owner of a winery to show him the cellar. The owner was quite surprised, as he had never thought that visiting his winery would be of interest to anyone. The moment he opened his doors to the visitors marked the advent of a brand new, highly succesful, branch of tourism." Professors Raúl Compés López and Gergely Szolnoki begin their monograph.
The first part of the book introduces Strategic Aspects of Wine Tourism such as marketing, education and best practices for different business models as well as the importance of landscape and culture in wine tourism development.
Secondly, the authors present several case studies of Wine Tourism practices in different Spanish regions. The last two parts are dedicated to Old World and New World wine tourism practices and innovative initiatives.
Due to its international character, the monograph was published both in Spanish and English.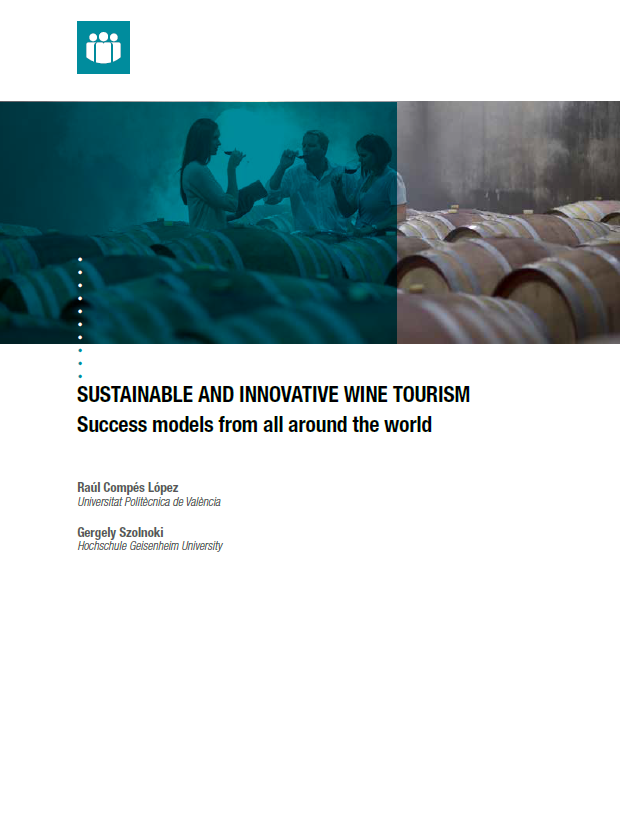 Download Sustainable and Innovative Wine Tourism. (English)