The latest publication by the United Nations World Tourism Organization shows that international tourist arrivals in the first quarter of 2021 decreased 83% compared to the same period last year. The emergence of new variants of the Covid-19 virus has forced travel restrictions to remain in place in most destinations, therefore, international travel is still higly affected by the pandemic. However, the UNWTO has expressed some optimism as their Confidence Index shows signs of a slow uptick.
On a year-to-date variation per region analisis, Asia and the Pacific suffer with the lowest numbers, dropping a 94% in international arrivals; second and third are Europe with 83% and Africa with a 81% decline; followed by the Middle East (78%) and the Americas (71%).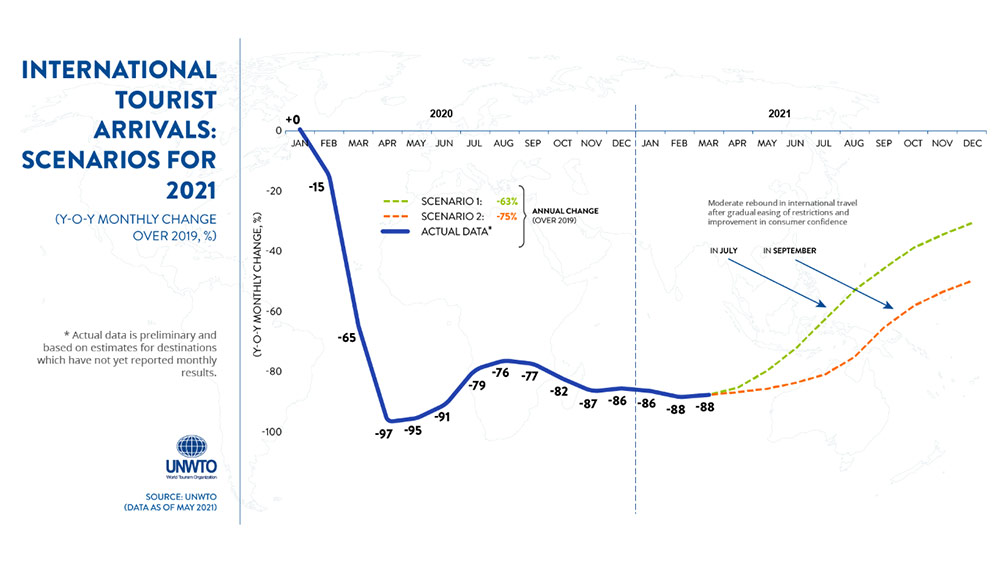 On a more positive note, according to the UNWTO Panel of Tourism Experts the upcoming months show hopes of slight improvement as confindence in international travel is slowly increasing. The pace of the vaccination and the implementation of new policies to restart tourism safely have contributed to expect better numbers for the May – August period.
"Tourism experts point to the continued imposition of travel restrictions and the lack of coordination in travel and health protocols as the main obstacle to the sector's rebound."
From an economic point of view, the impact of the pandemic on Tourism reduces worldwide global exports by 4%. A total loss in export revenues from international tourism of around US$ 1.1 trillion.
Read the full article.
UNWTO Tourism Data Dashboard
The UNWTO provides open access to the latest data on global tourism. The UNWTO Tourism Data Dashboard is a free updated platform with key tourism performance indicators by month, region and subregions. It allows a real time comparison of the sector across the world. It has information on COVID-19 measures; tourism flows; accommodation; seasonality; employment; regional performance and country profiles. It also includes the UNWTO/IATA Destination Tracker and the Tourism Recovery Tracker, both excellent and useful tools to support global tourism.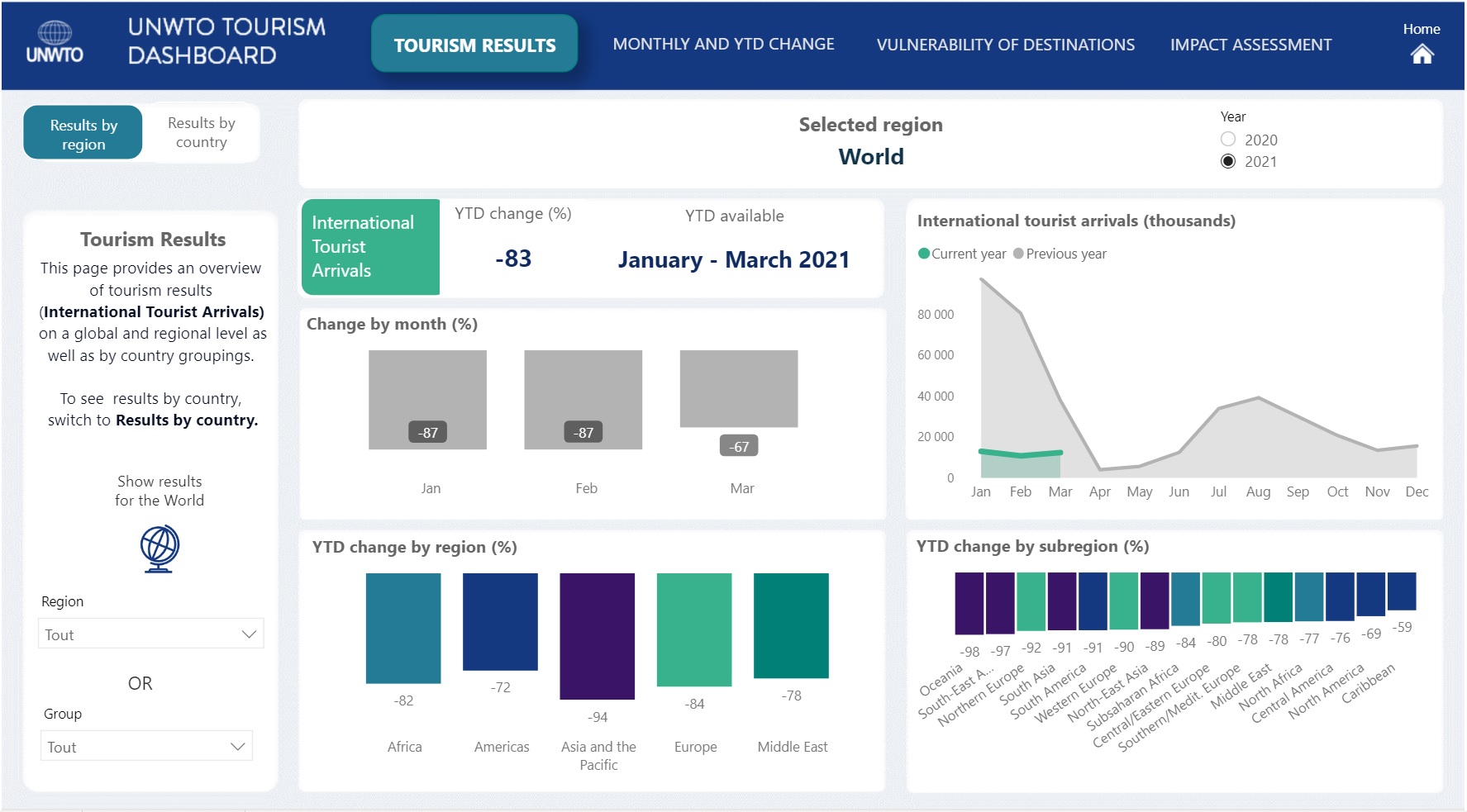 Photo credits: UNWTO Website and visitsouthafrica.info (Muizemberg beach)