The 10 winners of the 19th Global Best Of Wine Tourism Awards were announced at a gala event in Mainz (Germany) on October 28, and represent the best of the best wine tourism businesses from the most prestigious wine regions across five continents.
Since 2013, the Great Wine Capitals' Best of Wine Tourism Awards have shone a light on the quality craftsmanship of wine tourism businesses in Adelaide (Australia), Bilbao & Rioja (Spain), Bordeaux (France), Cape Town | Cape Winelands (South Africa), Lausanne (Switzerland), Mainz & Rheinhessen (Germany), Mendoza (Argentina), Porto (Portugal), San Francisco | Napa Valley (USA), Valparaiso (Chile) and Verona (Italy).
This year's Best Of Wine Tourism Awards attracted 447 entries and the calibre was again, exceptionally high. An expert international jury awarded a Global Best Of Wine Tourism per member city to the 10 most exceptional businesses: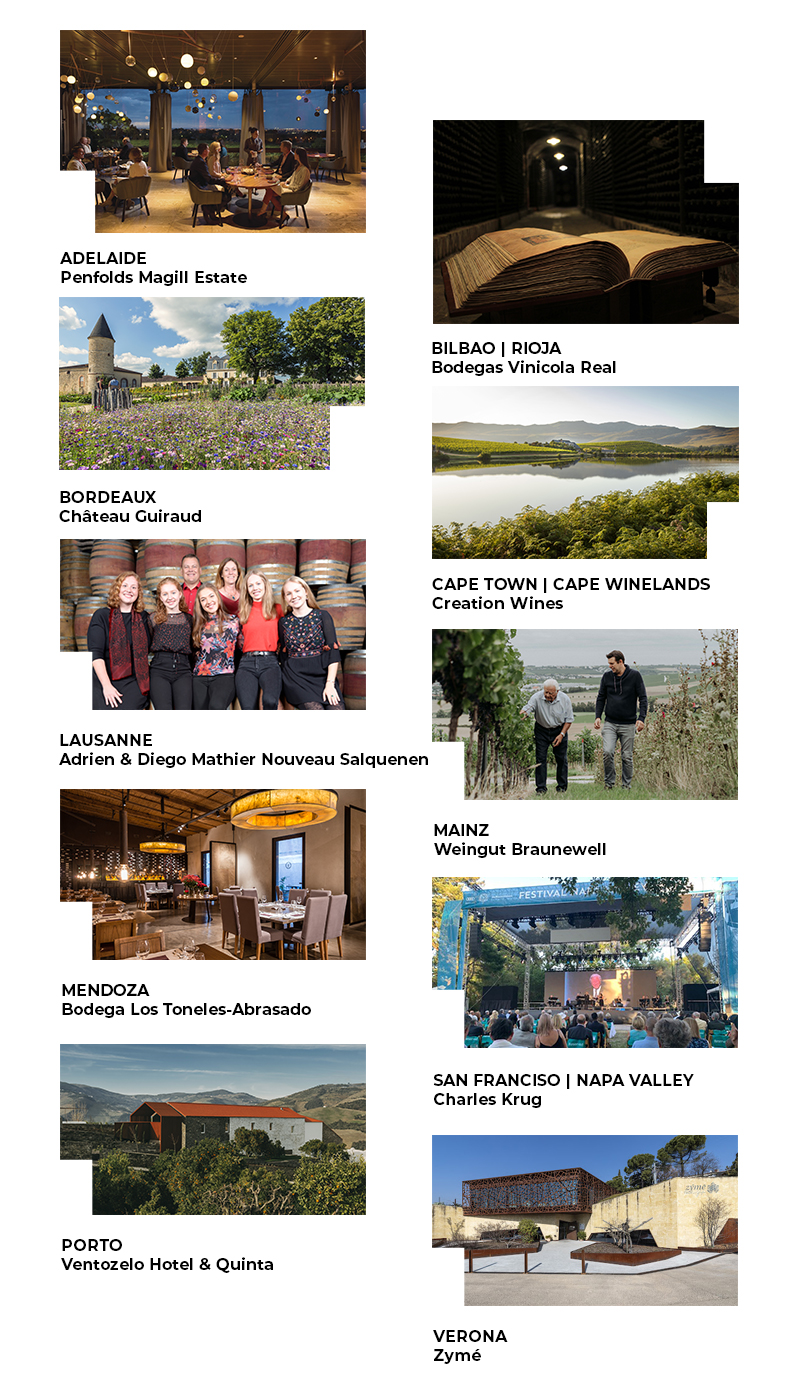 Managing Director of the Great Wine Capitals Network, Catherine Leparmentier, says innovation during times of unprecedented market forces was a feature of this year's awards. She recognises the ongoing importance of the awards in creating a thriving wine tourism industry and local communities into the future.
"There is no doubt that it has been challenging for wine tourism businesses in our current extraordinary times. But despite 18-months of disruption of tourism due to the pandemic, the wine tourism industry has emerged stronger. More connected, and more confident in its ability to engage visitors in vibrant new ways."
"We congratulate our 10 global winners and every entrant. We are impressed by the resilience and spirit they showed in their application this year. The Best Of Wine Tourism Awards have never been more important in showcasing the passion and lengths to which wine tourism businesses will go to engage and delight consumers. "
Download the Media Release : Winners of 2022 Best Of Wine Tourism Awards