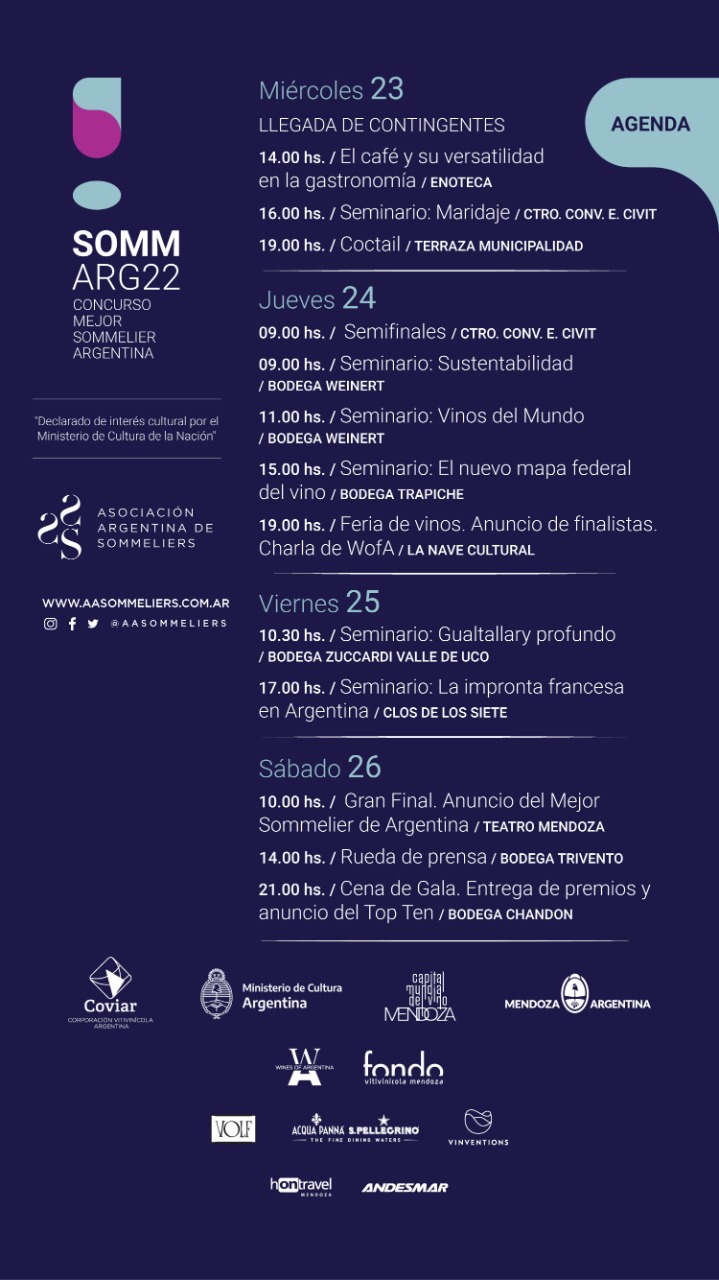 This edition of Argentina's Best Sommelier Contest will include 40 contestants -a record for the event- who will have to overcome various tests to reach the grand finale on Saturday, November 26th.
There, the 3 semifinalists will compete under the view of an outstanding jury to become the Best Sommelier in Argentina.
In addition to the competition, the event includes important talks and workshops with the participation of more than 200 sommeliers from the whole country.
Some of the activities within the framework of the event are:
Special workshop "Coffee and its versatility in gastronomy" by Hippolyte Courty (Coffee Expert – Founder and Partner of L'Arbre à Café) and Paz Levinson (Global Executive Sommelier of Groupe PIC).
Pairing Seminar with Audrey Doré (Sommelier at El Celler de Can Roca)
Seminars on Sustainability, Wines of the World, The new federal map, Deep Gualtallary and The French imprint in Argentina.
To watch the competition:
The competition will be broadcast live on the Acequia channel and on the YouTube channel of the Argentine Association of Sommeliers. We invite you to follow it from anywhere in the world.
Information and photo credits: Argentine Association of Sommeliers
Web: http://www.aasommeliers.com.ar/
Facebook: https://www.facebook.com/aasommeliers
Instagram: https://www.instagram.com/aasommeliers/
Twitter: https://twitter.com/AASommeliers
Email: prensa@aasommeliers.com.ar
Learn more about about Mendoza