It was hot and dry all summer, and the vine also needs water. The drought it went through made life difficult for it, especially for the young plants. It affected the development of the grapes, without endangering the vintage. On the contrary, in all the wine-producing regions of the canton, winegrowers and experts alike agree that the berries were slightly smaller, although not as much as in 2015. On the other hand, the combination of hot and dry weather has led to a concentration of aromas, much to the delight of the winemakers. The 2022 vintage promises to be rich in flavor.
Overall, the quantities will be significantly greater than in 2021, which was classified as a small year, but will remain below the cantonal quotas. During the 2022 harvest, two days of rain disrupted the harvest. At the same time, they allowed the berries to recover their volume, softening their skin and facilitating the pressing.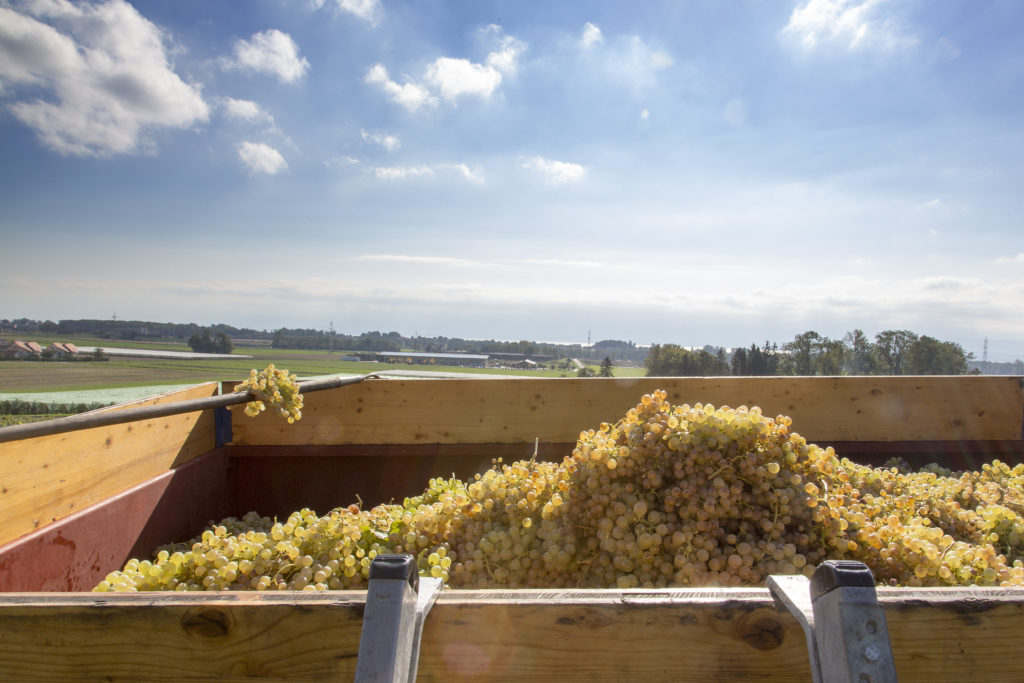 The vineyard of Vaud had 12 treatments in 2021, even more where the pressure of mildew was intense. The interventions did not exceed 6 to 7 in 2022. More and more oriented towards organic and biodynamic cultivation, the winegrowers are happy to contribute to the preservation of the climate and the environment. For the younger generation, it is becoming more and more important to know their soil and to better understand the living world – the plants, the vines, their functioning, the choice of rootstocks. In view of climate change, shearing the green no longer seems to be an obligation. On the contrary, the leaves come to play their shading and protective role.
Learn more
©Office des Vins Vaudois
Learn more about Lausanne Great Wine Capitals