The Masi awards began in 1981 with the Masi Civiltà Veneta Prize, given to personalities who had their origins in the Venetian territories or with venetian family or venetian by adoption, and who had distinguished themselves in the fields of literature, art, journalism, science, the performing arts and business. More recently, an internatioal prize has been added to the roll of honor: The International Masi Grosso d'Oro Veneziano Prize, a prize given to personalities or organizations which have helped spread a message of culture, solidarity and civil and sustainable progress in the world.
On its 41st edition, the Masi Awards Foundation has given the International Masi Grosso d'Oro Veneziano Prizes to the Procuratoria of St. Mark's Basilica and to the "Great Wine Capitals".
If the Masi Prize for the Procuratoria is made to mark a link with the cultural heritage of venetian civilisation, the award given to the Great Wine Capitals Global Network is a projection into the future, defining this institution as "the most up-to-date expression of the symbolic values of wine".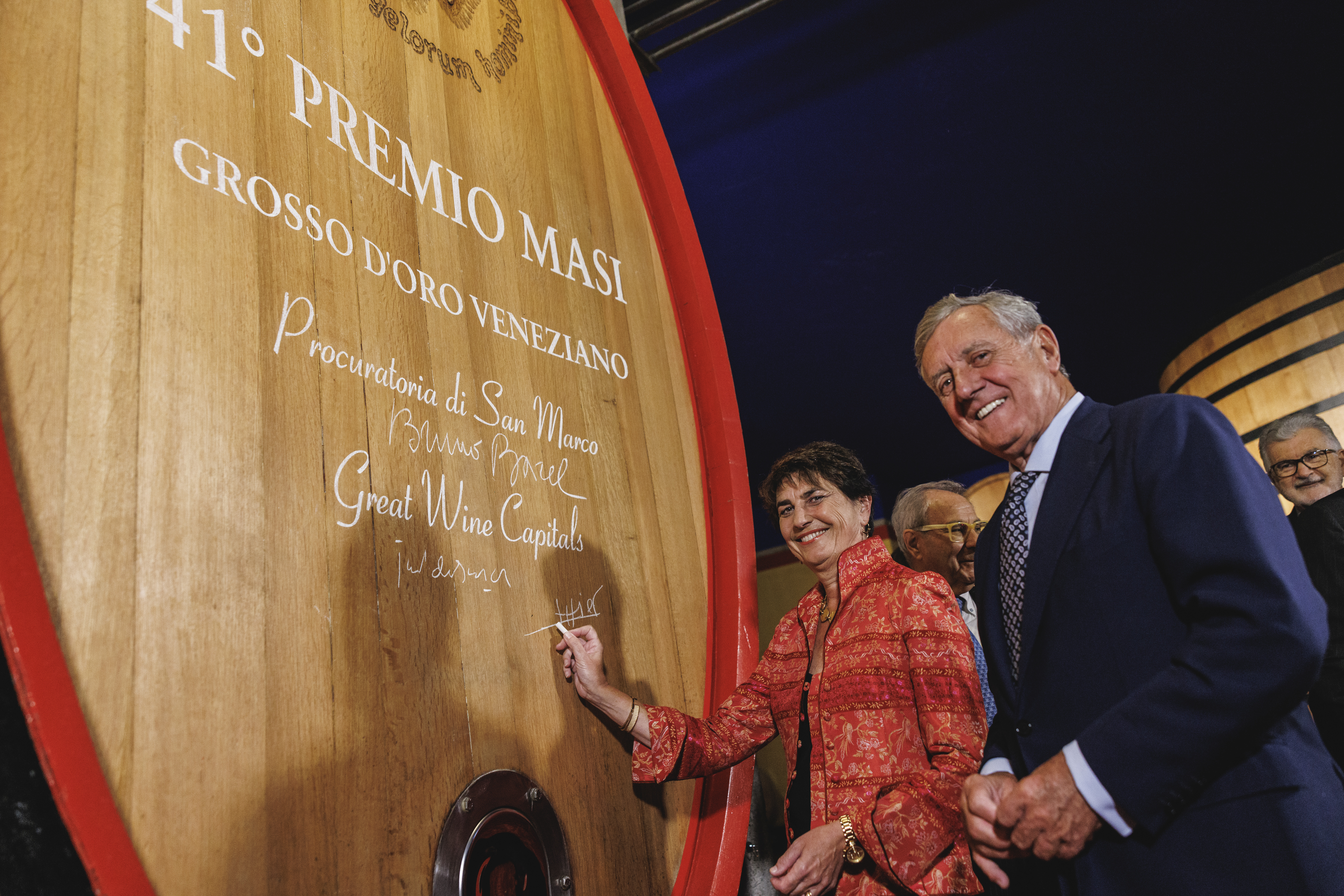 The Great Wine Capitals, founded in 1999 in Bordeaux to 'support the health and prosperity of wine related activities, communities and tourism in our capitals', brings together eleven major cities around the world.
They share a fundamental economic and cultural aspect, all being wine growing regions of acknowledged excellence worldwide.
As the Masi Prize Jury emphasises, internationally, the association "brings together the historical importance of European wine with the newest winemaking practices of the New World, effectively uniting all the countries of greatest wine-growing interest through emblematic cities of each territory together with the culture of the product, research and promotional structures, and the relevant proposition for tourism."
The Chair of the association, on two-year appointment, is currently Mariana Juri, a senator from Argentina who has already distinguished herself with the promotion of tourism in her region of Mendoza. The Vice-President is Spaniard Juan Maria de Buruaga, who represents the Bilbao | Rioja region.
The Director General is Frenchwoman Catherine Leparmentier, who was one of the founders of the Network in Bordeaux at the end of the 1990s. She is now steering the Great Wine Capitals on the road to sustainability, committing them to observing the Porto Protocol, the climate change summit whose ultimate goal is to raise awareness and invest in scientific research in the wine sector to make the entire supply chain environmentally virtuous, from the vineyard to distribution. In addition to the annual conference hosted in turn by the Wine Capitals themselves, the association provides consultancy activities for the wine industry, with a focus on wine tourism, on ways of working together internationally, and the exchange of ideas and training courses. It also organises a major international award for the best wine tourism activities every year, the Best Of Wine Tourism Awards.
The institution, in short, is globally committed to supporting – as the citation for the Prize states – "the cultural significance and multifaceted aspects of wine and its world: history, regions, grape varieties, and human expertise – embracing its meaning for each territory, including environmental, conceptual, and touristic aspects."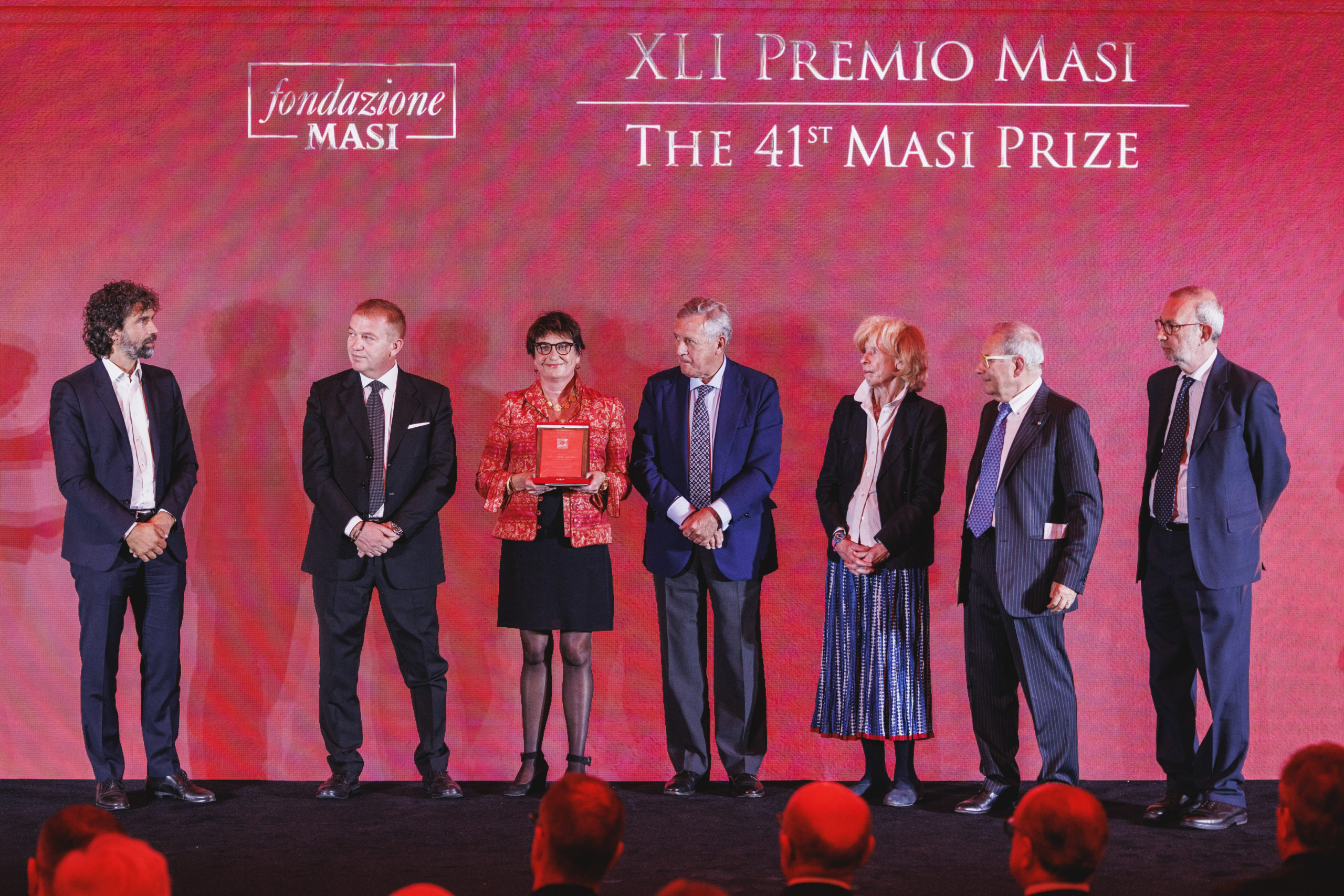 Text by Fondation masi
Learn more about : Wine Tourism Champions 2022 awarded in Verona