This year, 68 wines were awarded gold medals, exceeding 90 points (out of a maximum of 100), and 127 were awarded silver medals, with scores between 88 and 90 points. Two special prizes are awarded. The Master Trophy, which rewards the best wine of the competition and the BioVaud Trophy, which is awarded to the best organic wine of the competition. Reflecting the production of the six wine-producing regions of the canton, this Sélection 2022 des Vins Vaudois tends to show that it is not the most renowned appellations that place their wines at the top of the bill.
President of the Office des Vins Vaudois, Michel Rochat has a real affection for this competition. "The organization is perfect, the process is respected by the profession and, over the years, the evolution of the selected wines reflects an excellent overall image of Vaud wines, always improving in quality. There is less and less difference between the best and the next best. This is gratifying, because it is finally the whole vineyard that carries the award-winning wines and leads them upwards".
Christophe Pache, head of the Sélection des Vins Vaudois and project manager at GWS – Aux Services du Vin SA (GWS), sees a significant evolution: "Before, this kind of competition was only for professionals. Today, they speak to the general public who refer to them. They put the winemakers in the spotlight and energize their profession. The organization of after-works, the development of Internet pages and, very soon, the relaunch of the famous Jean-Louis competition, provide opportunities to promote Vaud wines.
Among the winners, it is a blend of red grape varieties, the Léman Noir Dark Line 2017 from the Cave Philippe Bovet in Givrins, which achieves the best score, winning the Master Trophy with 92.8 points. Among the many award-winning Chasselas wines of the 2019 or 2020 vintage, Les Egralets Dézaley Grand Cru from Obrist S.A. came out on top (91.4 points) and Morges Tradition from the Cave de La Côte in the 2021 Chasselas category (91.8 points). The Bio Trophy is awarded to the Cave de la Côte for the Péteux Cuvée des Pèdzes 2021 (91.4 points), a sparkling rosé brut.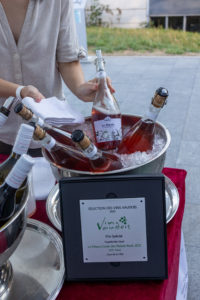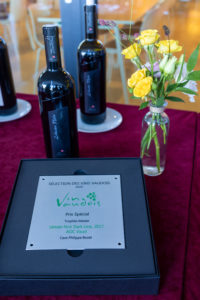 Find all the results on : www.selection-vins-vaudois.ch