"Songs of Arsac", the world's first wine and music tour in English
Bolstered by the success of his pioneering audiovisual performance in spoken song, "Si Arsac m'était chanté", owner of Château d'Arsac in Bordeaux and founder of this innovative artistic project Philippe Raoux wanted to offer foreign visitors its English counterpart. The English version remains faithful to the texts and music written by François and Muriel Gaulon while bringing a new dimension to the tour. The intermingling of male and female singing voices is reminiscent of a musical and the Anglo-Saxon tradition, in contrast to the more theatrical French version.
The show is now available in French and English.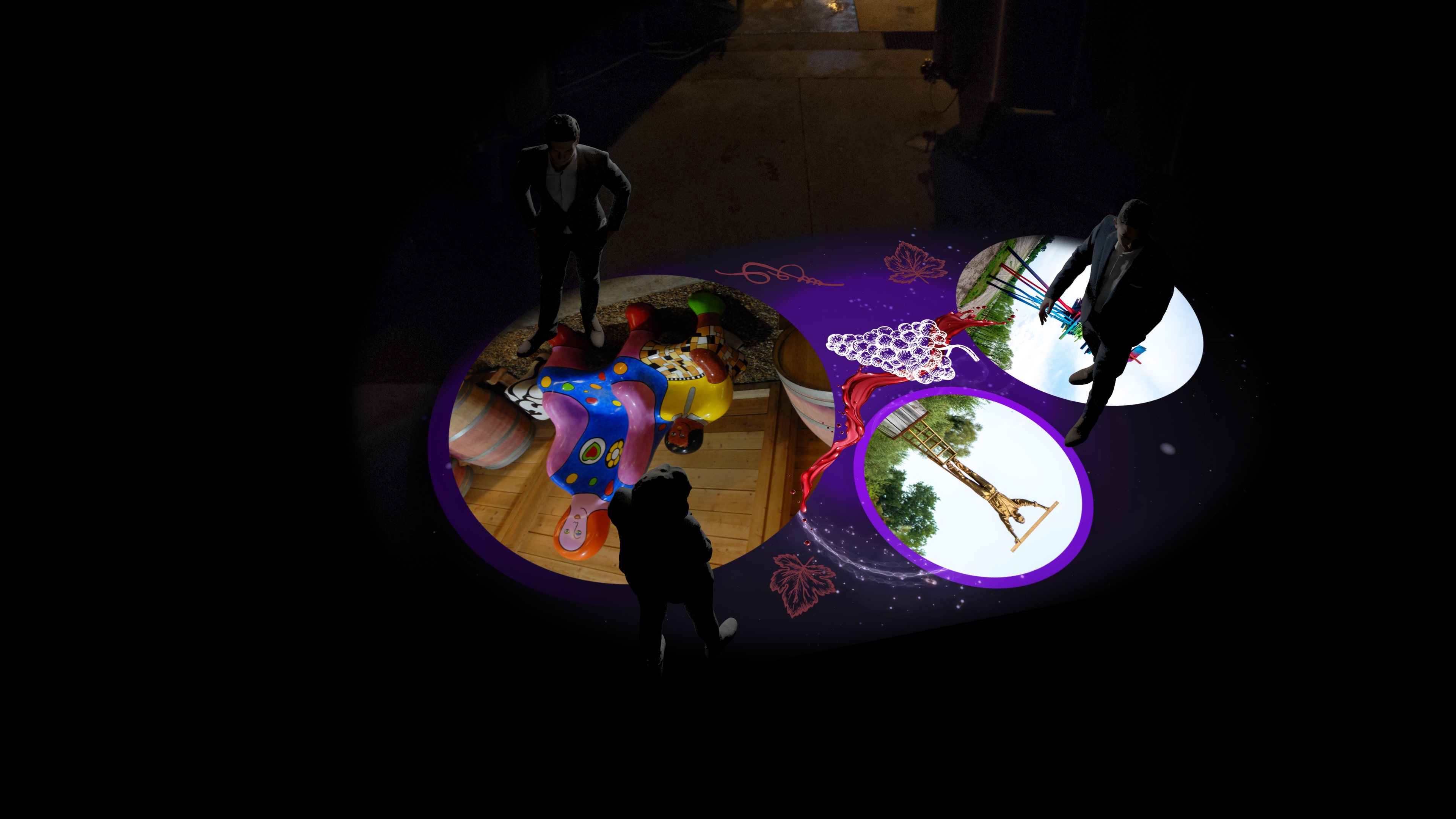 A look at the origins behind this contemporary artwork
Château d'Arsac is first and foremost a unique wine, classified as a "Cru Bourgeois Exceptionnel" and produced amongst an enchanting landscape. A near-thousand-year-old château, vast grounds and vines as far as the eye can see, brightly coloured contemporary artworks, the Médoc sky that fades into the horizon: the estate evokes a fairy tale setting, where one might imagine unicorns roaming around the Klein blue cellar.
Arsac has long combined Taste and Splendour. Contemporary sculptures produced by the greatest artists mingle with vines, winemaking facilities and the seasons. Philippe Raoux has purchased an artwork from a major artist every year for the past 35 years. During their tour of the estate grounds, visitors will encounter a lady by Niki de Saint Phalle, a bonfire by Mark di Suvero, the profile of a woman asking the sky what the weather's going to be by Rotraut Klein Moquay, and many others. Until now, all that was missing from this poetic stroll was the music.
Despite the health crisis, Château d'Arsac decided to reinvent itself in 2021 by creating a musical performance with the support of Bordeaux artists François Gaulon (composer, pianist and author) and Muriel Ducros (copywriter), Catherine Piffaretti and Jean-Louis Cassarino (French singers), as well as Pierre Fossey (scenographer) and Eric Bernard (stage director). They present eleven original musical "depictions" which pay tribute to the moments, practices, traditions and people that produce wine. Throughout the interplay of songs, light, imagery and scenography, visitors will discover vineyard operations and the history of the estate, sometimes to a jazzy rhythm, sometimes in the "spoken song" tradition dear to Jacques Demy.
Because wine is a celebration, the world's very first wine and music performance, released in French in April and in English in July, aims to reconnect people to the pleasures of the senses, and also inject a little freedom, cheerfulness and poetry into our vineyards.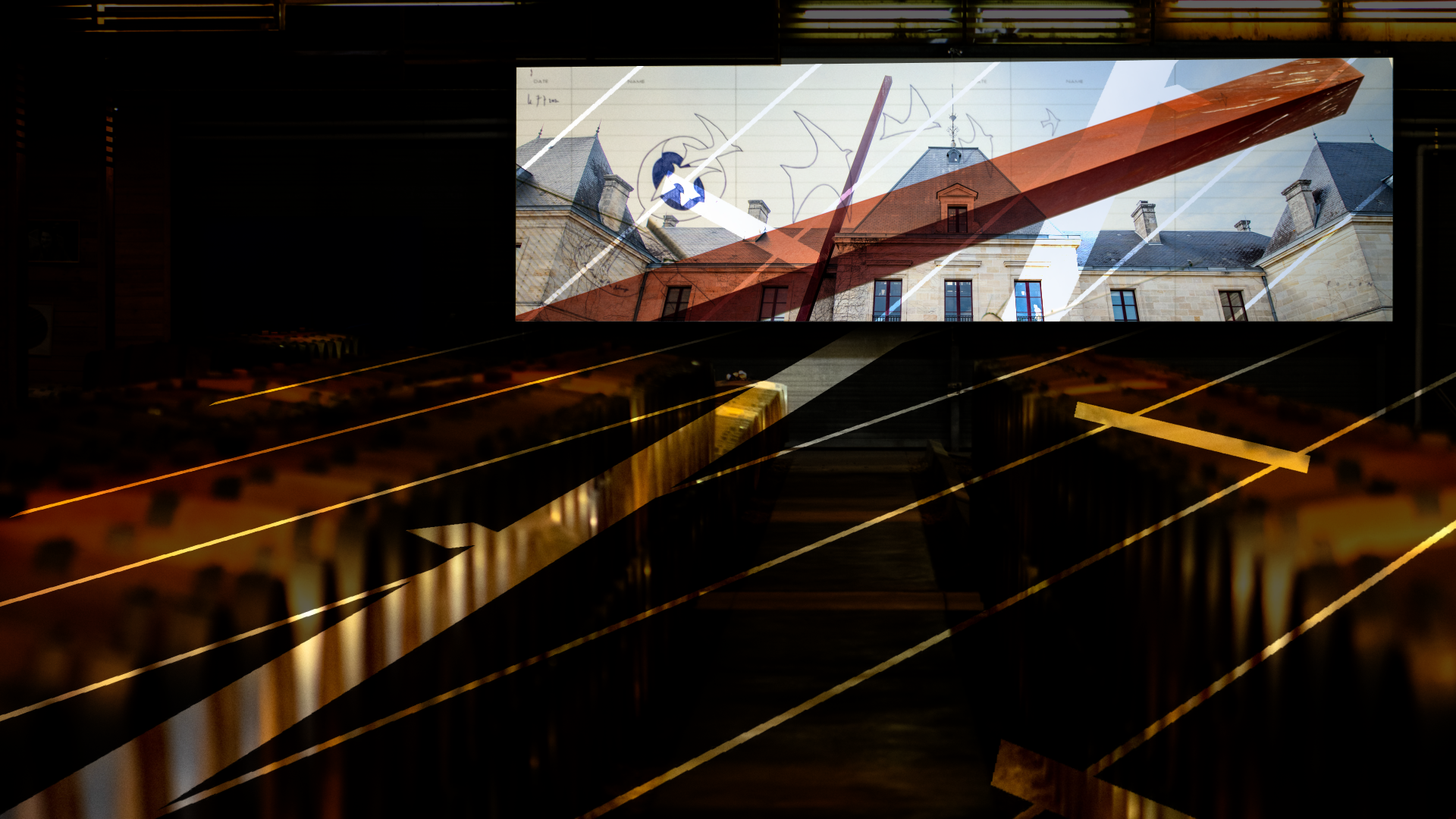 OPENING HOURS:
The estate is open to visitors all year round, from 9 am to 5 pm Monday to Friday, and by appointment on weekends and public holidays.
"Si Arsac m'était chanté" shows : Wednesday at 4:00 pm, Friday and Saturday at 2:30 pm (Booking required)
"Songs of Arsac" shows : Friday at 4:00 pm and Sunday at 2:30 pm (Booking required)
BOOKINGS:
Online: www.chateau-arsac.com
Email : visites@chateau-arsac.com
Phone : +33 (0)5 56 58 83 90
(Tours can also be booked in person at the Tourist Information Office).
ENTRANCE: € 20 per adult / € 10 for children aged 8 and over
DURATION: 1 hour/ 1 hour, 15 minutes, including a 45-minute "immersive experience" in the cellar, followed by a tasting of Château d'Arsac wines.