You're with your friends in Sauvabelin or Vidy but nobody thought of bringing an apero? Everyone is too lazy to go to the nearest gas station to buy something to eat? Don't panic, VPERO comes to the rescue! While sunbathing on the grass or on the beach, on your balcony, or on your couch, all you need is your cell phone to order your 100% Vaudois apero kit.
For only CHF 25, VPERO delivers in one hour a bottle of Chasselas or Rosé, cubes of Gruyère AOP, flutes and 4 glasses. For red wine lovers, it's an Escargot Rouge kit, cubes of Gruyère AOP, Popcorn and a corkscrew for CHF 30.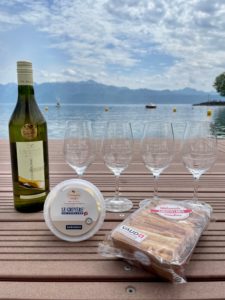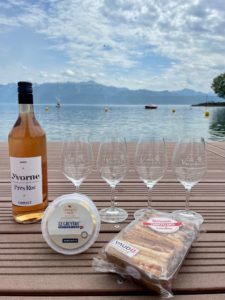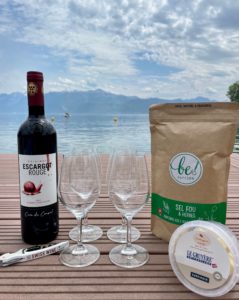 Your only "effort" will be to choose your apero kit and indicate your geographical position and a distinctive sign so that Vélocité can spot you instantly.
Your apero will be delivered free of charge within an hour wherever you are in Lausanne.
Order now on www.vpero.ch.
Learn more
©VAUD+
Learn more about Lausanne Great Wine Capitals