Find out how to give visitors a great experience and help create a better world at the same time!
The speakers of this webinar explained how they introduced sustainable practices in the winery and how they promote them towards their visitors. They have all been awarded a Best Of Wine Tourism for in the "Sustainable Wine Tourism" category and have a lot to share!
The Speakers
Victoria González Gordon, a member of the 5th generation of the González family, joined González Byass in 2004, where she led the International Marketing Department. She is now Chief Sustainability Officer of the group, responsible for directing the sustainability practices of this Family of Wine.
Mariana Castro is from Lisbon. She studied hotel management at Les Roches University in Marbella. Since March 2022 Mariana is part of the sustainability team at the Six Senses Douro Valley hotel, where sustainability, together with well-being are the two main pillars of the brand.
Alejandra Gil Posleman  is the general manager of the Rosell Boher Lodge. She is also an English teacher and sommelier.
Carlos Ocampo is the Commercial Manager of the Tourism Area of Viña Matetic in Casablanca, Chile. This project started in 1999 when Jorge Matetic Hartard began planting vineyards in this area of granitic soils and influence from the Pacific Ocean. Their aim is to produce high quality wines that express the terroir at its best in balance with the environment.
The moderator: Tom Perry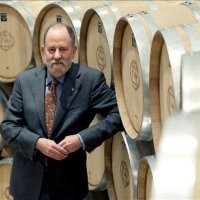 Tom was born in the United States but lives since long
years in Logroño, Spain. He is a strategic and tactical marketing consultant for the wine industry in Spain and abroad. He is a lecturer in wine education programs and a speaker at drinks industry events. He also writes a blog Inside Rioja about happenings in the Rioja wine district.
If you were not able to attend the webinar, you can still come and travel virtually with us in these beautiful Great Wine Capitals and listen to the protagonists of these projects!
Watch the replay on-line: