After a Christmas full of distinct scents, gastronomy and wines, thoughts turn to New Year's Eve. The culmination of the year is synonymous with a generous table around friends and family, harmonized with good and sparkling wine. Today we bring you some options from the Porto, Douro and Vinho Verde regions to complement the end-of-year celebration meal.
Cheese platter, seafood, raisins, codfish and turkey are some of the delicacies on the menu this day, from the starter to dessert there are many options full of consistency and flavor to combine at the table. The wines are distinguished by their nature, and you can harmonize them with the different delicacies, palates and scents: a light food can be paired with a light wine and a heavy food with a more structured wine.
Between conversations, canapés and seafood the dinner table is opened, and the grape variety Alvarinho assumes itself as the perfect company to complete this moment, for its joviality, acidity, low grade, and freshness.  For the Vinho Verde region, we advise you to start off the meal with a more mineral wine, such as Soalheiro Granit, with a citrus yellow color, a restrained and elegant aroma with mineral notes, and a dry and persistent finish.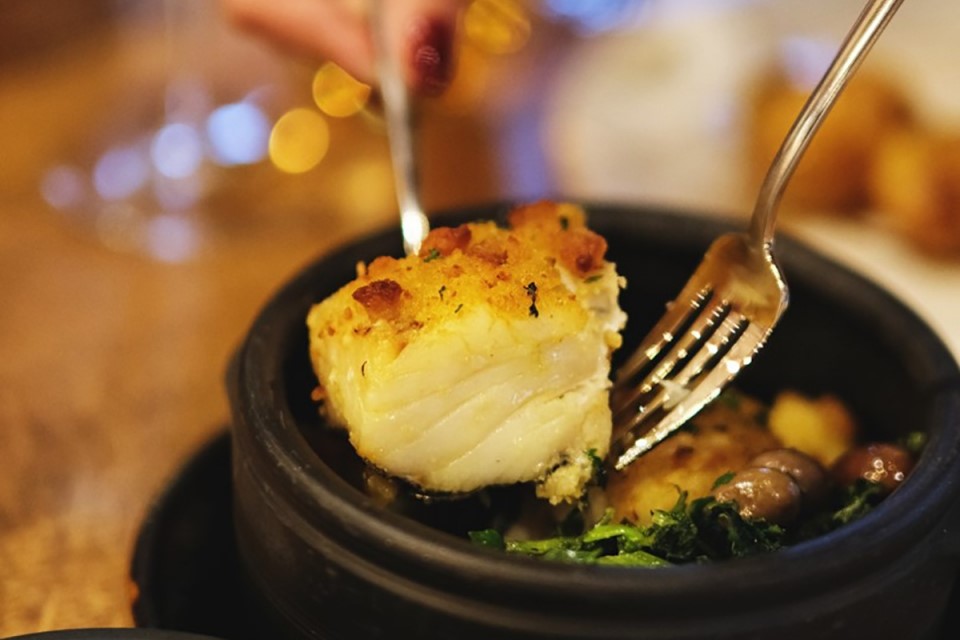 With a dry climate, cold winters and hot summers, the Douro has unique characteristics that are beneficial to the longevity of the vines and allow more concentrated musts of sugar, color and tannins, giving it great potential to be consumed during the main course. Turkey, pork loin, roasted lamb and codfish, are some of the traditional delicacies that fill the Portuguese tables on this date.
With intense condiments, we selected full-bodied, striking, and structured wines.  Essence of Ventozelo 2017, shows all the complexity that the unique terroir of the region gives. Fruity, floral, ripe and with fresh mint notes, it is a wine obtained from grapes of the Touriga Franca and Touriga Nacional varieties. With an intense delicacy, and a refined sophistication after a long stage in barrels, it promises to be gastronomical and ideal to accompany heavier meat dishes. Lighter dishes call for a structured white wine or a more complete rosé. Pacheca White Grande Reserva 2019, with a golden color and slight citrus touches, has acidic touches and great gastronomic potential. With 12 months in French oak barrels, this wine shows an extraordinary freshness.
When it comes to accompanying dessert, there are no doubts. The table is complete: the plates are filled with French toasts, custard tarts, aletria, sonhos, mexidos, dried fruit, and there is a multitude of options to go along with this meal. Sweet wines and sparkling wines are the most appropriate by their very nature: low alcohol, festive, and good mood enhancers.
For a special date, an exceptional wine. Porto Ferreira Dona Antónia 10 Years Old, a distinctive, unique wine, is a Tawny Port, intense and complex. With a brick color, its aroma is classic and persistent. The grapes are hand-picked, as tradition dictates, crushed before fermentation, the final blend results from a selection of wines between 9 and 12 years old, composed to maintain the consistency and character of this Porto Ferreira 10-Year-Old Tawny. It is outstanding, with enormous elegance, freshness and complexity.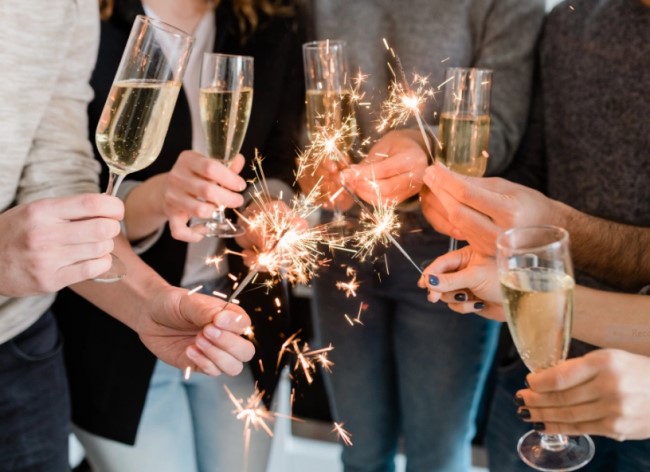 A toast to the upcoming year: the best sparkling wine is the one that results from the classic method. Elegant, fruity, with complexity, without great explosion in the mouth. Let's end the year on a high note, after a meal of rich flavors, with a sober sparkling wine. Of the Gouveio variety, made from the classic method, we opted for the Vértice Gouveio Douro sparkling wine, from the year 2013, a flavorful, singular and exclusive sparkling wine. After all, the evening is unique and special.
Happy starters and see you in the North of Portugal!
Learn more about Wine Harvest in the Douro and Vinho Verde regions
Text by Wine Tourism in Portugal