Dream now, visit virtually.
Videos on chateaux websites offer a mixture of dreamy vineyard landscapes transporting you to Bordeaux. Others offer informative wine making and historic content, you choose.  Some of the most beautiful include Château la Dauphine in Fronsac, Chateau de Reignac in the Entre deux Mers, Chateau la Rivière in Fronsac and the beautiful Château Lafaurie Peyraguey and their Lalique hotel in Sauternes.
You can even book a virtual wine with Château la Croizille.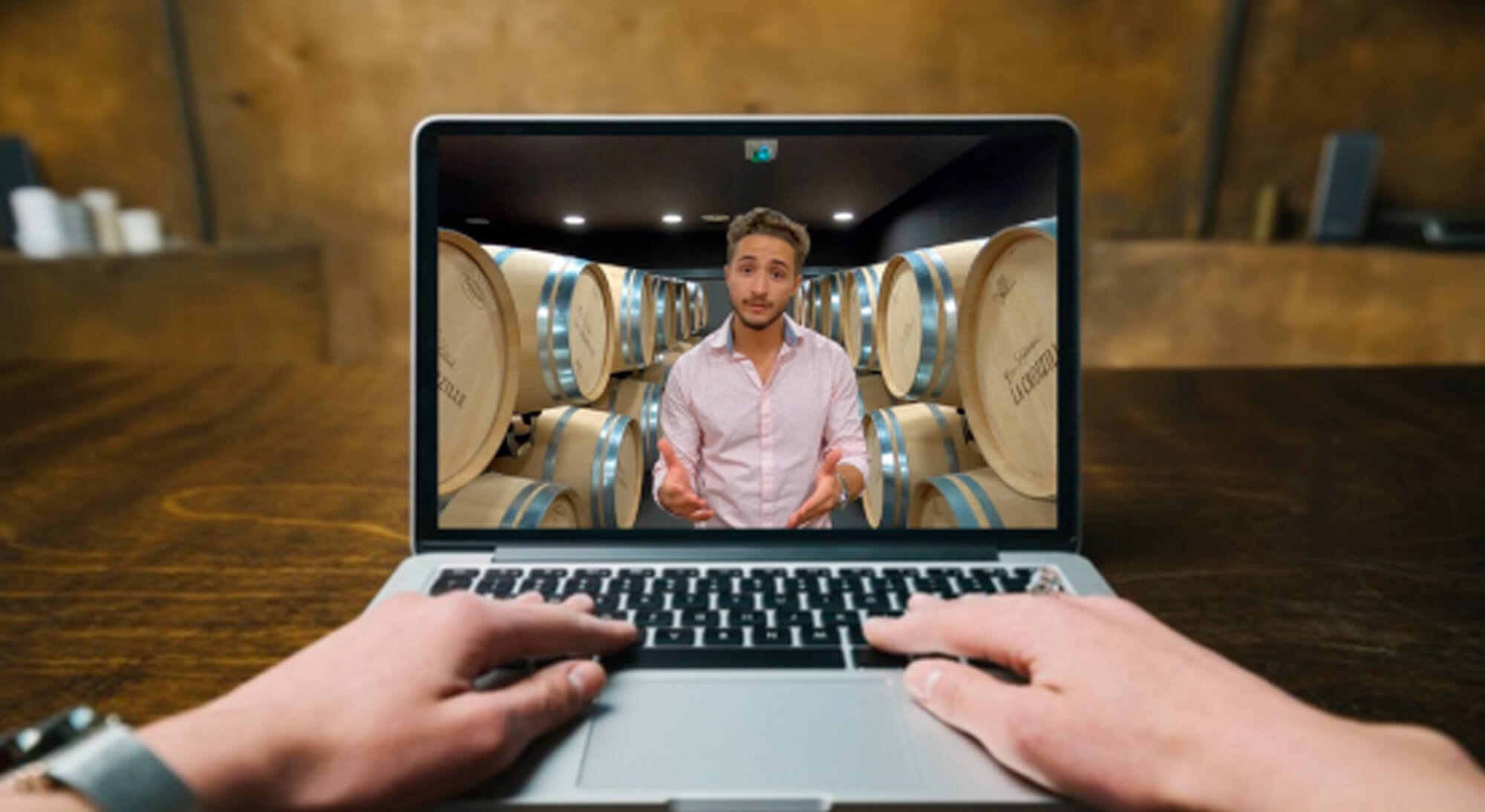 Other chateaux have their own YouTube channels. Check out Château Roquefort and Château Smith Haut Lafitte where they share their passion for environmentally friendly practises. Chateau Malartic Lagravière created an original video series during lockdown; le Grand Voyage shines a light on the unexpected historical facts from Bordeaux recounted by wine personality Joe Fattorini.
The Instagram accounts of properties are a great way to be updated with news too. Get into the festive spirit on the Château Cantenac Instagram page by learning how to make their beautiful Christmas wreath.
Visit later – plan your 2021 stay 
What better Christmas gift for a wine lover than a stay in a Bordeaux Chateau? Best of Bordeaux chateaux will offer visits, tastings and accommodation in 2021. Take a virtual visit of the rooms now so you can choose your favourite. Château Beauregard in Pomerol, Chateau de Ferrand and Château Soutard in Saint Emilion, Château la Rivière in Fronsac and Chateau du Tertre in Margaux are some that let you visit from the comfort of your home. At Chateau de Seguin you can book a stay in your own cottage in the grounds.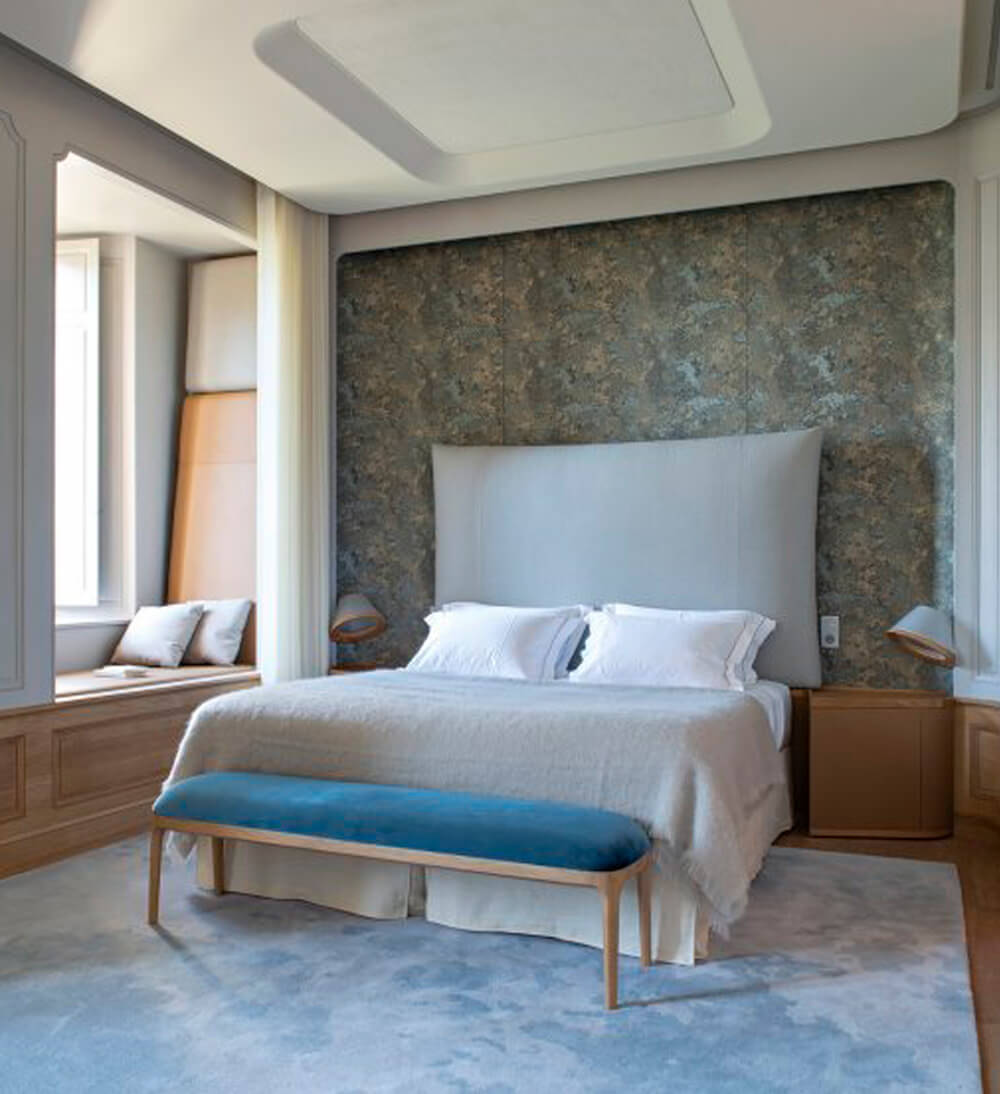 Can't choose? Then book the whole chateau for the complete French château experience at Château le Pape. Château Cordeillan Bages, Château Fombrauge, Château La Tour Carnet, Pape Clement, and Château Lafaurie Peyraguey all offer tempting gift packages including accommodation, meals, tastings and other wine lead experiences and Chateau Venus offers a new take on flights of wine, literally a flight over the vineyards!
Reserve your table
You might not have your feet under a chateau table for the holidays but you have so many tables to choose from in 2021, from a private dining room at Château Haut Bailly, to a picnic in the grounds at Château Lamothe Bergeron.  Château de Candale, Château Malrome, Château Guiraud and Château La Dominique all have in-house restaurants, and the brand new Marquis de Terme restaurant will open in Margaux in 2021.
Make it special
Right now, many of the on line stores offer Christmas specials, presentation cases and selections. Château Monconseil Gazin have cases offering a vertical tasting and the Lalique inspired bottles from Château Lafaurie Peyraguey are always a perfect gift. Château Prieuré Lichine has thought of all the family with a case that converts into a board game and for something completely different, Château Soutard has created a beautiful porcelain collection inspired by the biodiversity of their grounds with porcelain house Raynaud.
Solidarity and wine Tourism & Solidarity
The Best of Bordeaux have grouped together to create a web site with all the Christmas offers from the properties for people in the region, time to brush up your French and do not hesitate to plan ahead for next year, book your experiences and choose your wines as gifts for friends and family – or just for yourself here
Happy Christmas!
[By Wendy Narby]