Cape Town and the Western Cape offers a number of unique wine attractions and experiences. Making the Western Cape province of South Africa a leading wine destination, where you can explore a world in one place.  Here are a few wine offerings you can discover in the Western Cape's six regions
Cape Town
Wine tasting caves at Klein Roosboom Boutique Winery | Durbanville
At Klein Roosboom Boutique Winery, old concrete wine tanks were knocked open to create cosy tasting caves. Enjoy a wine tasting experience like no other, inside one of the winery's cosy wine tasting nooks – each individually themed. Learn the stories and secrets of Klein Roosboom wines, the family and even the pets told with passion by Klein Roosboom's friendly wine ambassadors.
Website: https://kleinroosboom.co.za/wine-experience
Cape Winelands
Hop-on hop-off wine experience on the Franschhoek Wine Tram | Franschhoek
The Franschhoek Wine Tram hop-on hop-off tour is one of the best ways to discover the true essence of the Franschhoek Valley – picturesque vineyards, breath-taking scenery, warm hospitality, world-class cuisine, fine wines and a 300-year history. Passengers aboard the hop-on hop-off tour will experience a unique and leisurely way to see the Franschhoek Valley as they journey through rolling vineyards in a magnificent double-deck railway tram and an open-air tram-bus stopping in at some of South Africa's oldest and most distinguished wine estates.
Website: https://winetram.co.za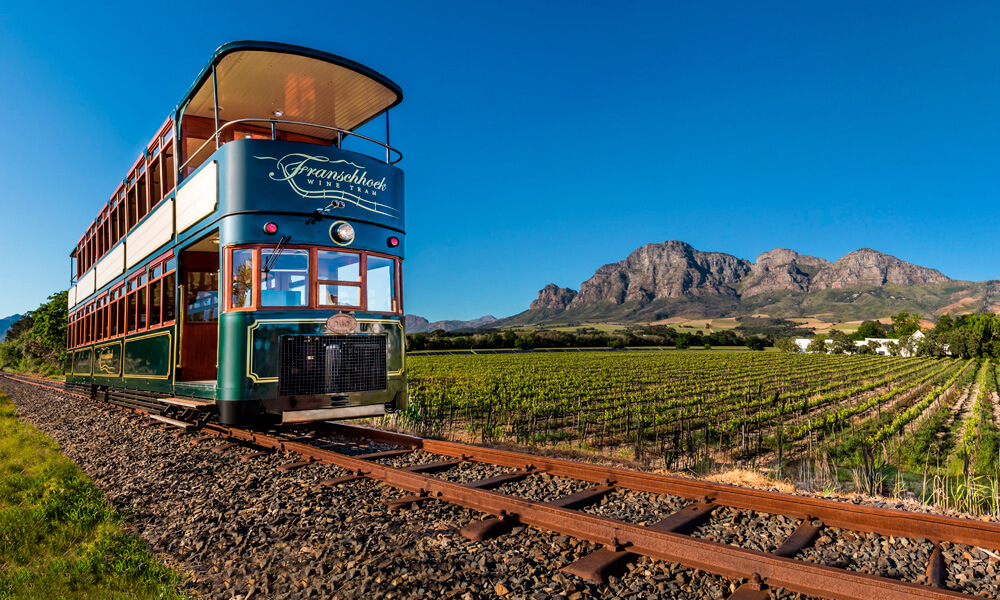 Cape Overberg
Wine & cycle tours | Elgin Valley
The Elgin Valley Winelands Wander is a cross between a culture tour and a wine tour. So you can learn about the valley while enjoying its premium wines. Cycle through narrow pathways fringed with greenery. Bask in the vineyards clinging to the undulating hills that characterise the valley. While immersed in nature and the rustic beauty of the Elgin Valley, enjoy the gentle breezes floating across your skin, the warmth of the sun, and the fresh air.
Website: www.bikesnwines.com/tours/Elgin-Valley-Winelands-Wander
Cape West Coast
Scenic farm drive at Groote Post Wines | Darling
Groote Post has 2 000-hectares of conservation-worthy natural vegetation, including the highly threatened Swartland Granite Renosterveld, Swartland Shale Renosterveld and Atlantis Sand Fynbos. And is home to indigenous species such as kudu, black wildebeest, red hartebeest, bontebok, springbok, quaggas, eland and gemsbok. Enjoy a drive on the farm in a game-driving vehicle which includes a cheese & wine stop in the vineyards, overlooking Table Mountain.
Website: www.grootepost.co.za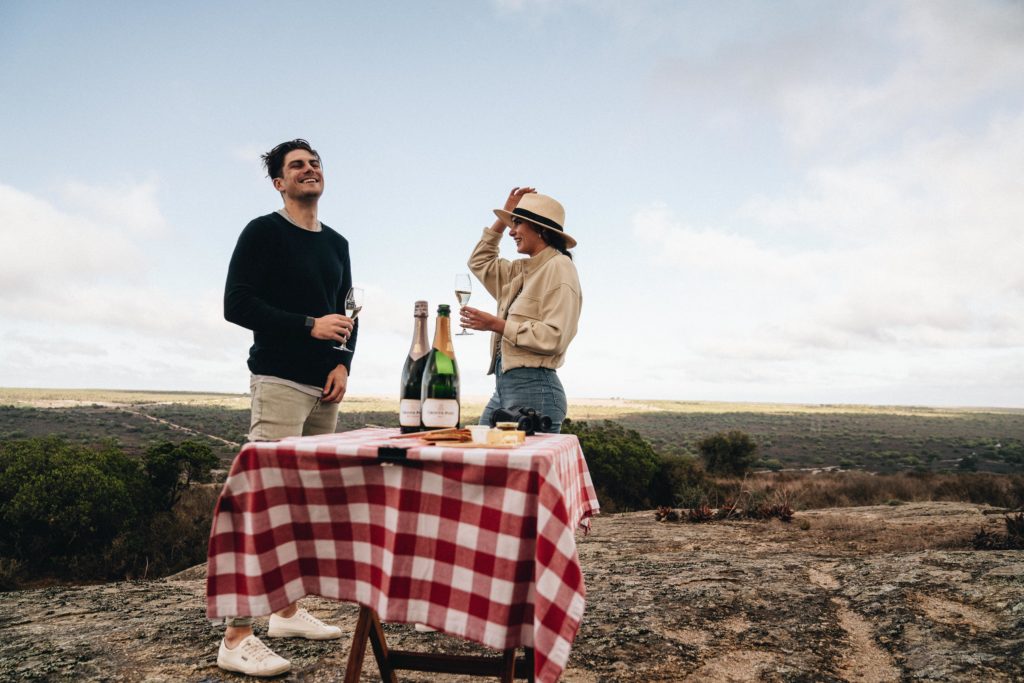 Garden Route & Klein Karoo
Discover South Africa's smallest wine growing region | Plettenberg Bay
Plettenberg Bay is South Africa's smallest wine growing region with 58 hectares of the 100 000 hectares planted countrywide. Plett's wine region is the country's most easterly cultivar and stretches 57 km along the thin coastal strip from Packwood in Harkerville until Lodestone on the Redford Road in the Crags. It is small, young, exciting and thriving and there can be little doubt that it is South Africa's most scenic wine region. It has also become known as a "Bubbly Route" with 8 Méthode Cap Classique style wines being produced in the area!
Website: www.plettwinelands.com
Cape Karoo
Dine in a historic setting at the Lord Milner Hotel | Matjiesfontein
The Dining Room at The Lord Milner Hotel has been serving its guests for the last 120 years; and boasts the same historic ambience found throughout Matjiesfontein. Dine in a Victorian setting filled with period antiques and let the red-jacketed porters welcome you and offer a selection of fine wines from across the Western Cape region.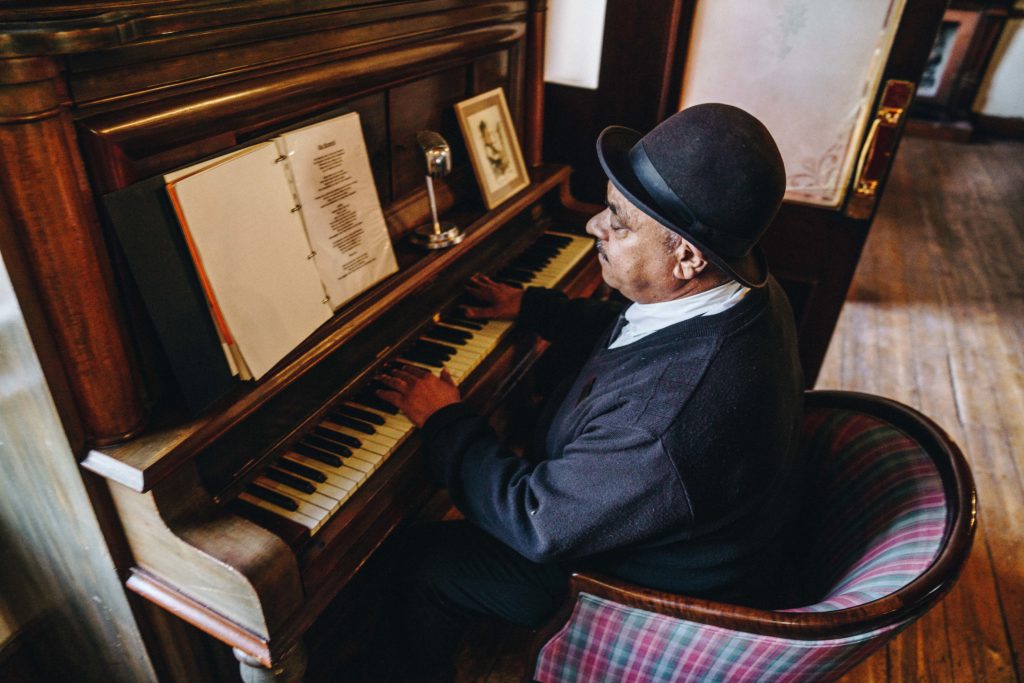 Discover more of Cape Town and the Western Cape's food & wine experiences HERE