Visiting Rioja's vineyards is a beautiful, soul-soothing experience. The second half of October is the perfect time.  The searing heat of midsummer has given way to mild, sunny days.  By this time, the grape harvest has ended, and hikers have the paths between the vines to themselves.
At this time of the year, Rioja's 66,000 hectares (163,000 acres) of vineyards covering rolling hills and valleys are a patchwork of muted colors.  Even from a distance it's easy to distinguish the vines bearing red grapes with their ochre and red leaves from vines with white varieties that have turned a pale yellow.
There are many ways to visit Rioja's vineyards but hiking is how to get up close and personal.
Hikers can take self-guided trips from practically all our wine villages. Go native and start out with a hearty almuerzo (mid-morning snack) with a plate of fried eggs with ham, chorizo (spicy sausage) or setas (wild mushrooms) that are popular at this time of year. You can also get a picnic lunch that can be easily obtained from a local bar.  Ask for a 'bocata' (sandwich made with rustic bread, either 'bocata de queso' (with cheese), '…de jamón' (with ham), '…de chorizo'  or '…de tortilla' (with a slice of potato omelet).  Buy a bottle of water or wine, put everything in your backpack and go!
The Rioja Alta Wine Route suggests several hiking itineraries through vineyards from village to village and along the Ebro River.
If you don't feel comfortable walking by yourself, a great option is to take a guided tour. Several incoming tour operators offer tours through Rioja vineyards on foot, on a bike,  on a Segway or even in a hot-air balloon.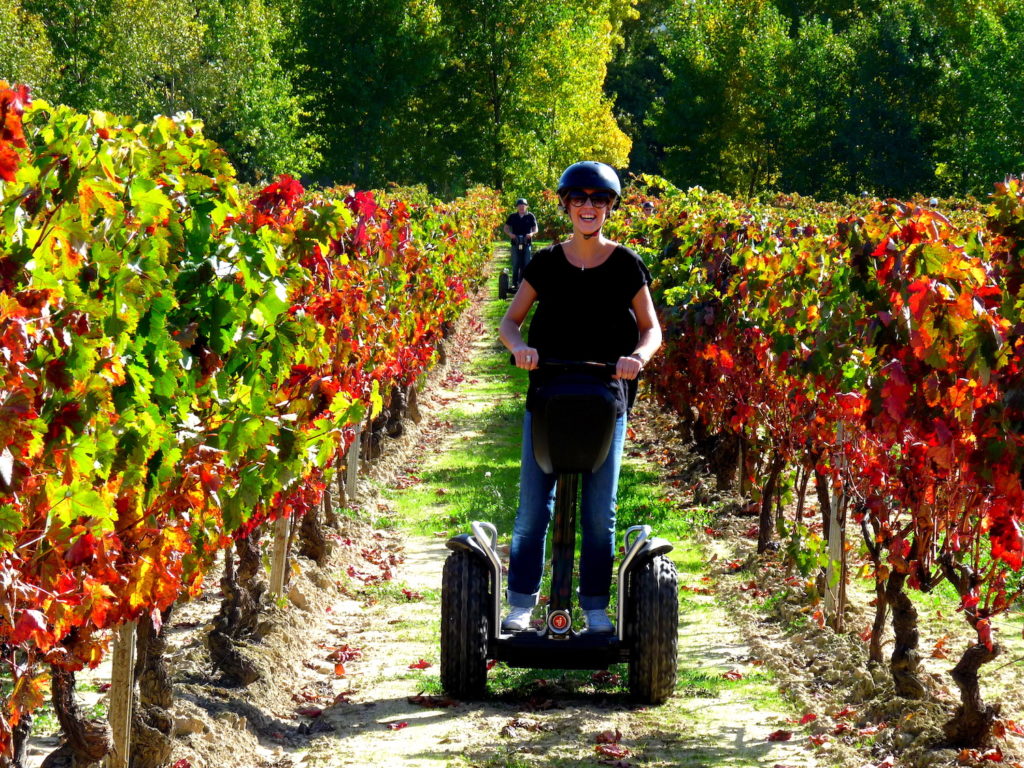 Photo:  La Rioja Turismo
If you're not the athletic type, you can take a leisurely drive on a circular route around the region, starting in Logroño.  Once you cross the Ebro, set your GPS for 'Laguardia'. This will take you along the N232a highway, skirting the towering Cantabria mountain range on your right.  If you're lucky you will see a carpet of clouds rolling down the crest of the mountains, a phenomenon meteorologists call the Foehn effect.  Once you cross the boundary between the provinces of La Rioja and Álava, the name of the road changes to the A-124.  Continue along this road to Labastida.  Here you turn left toward Haro.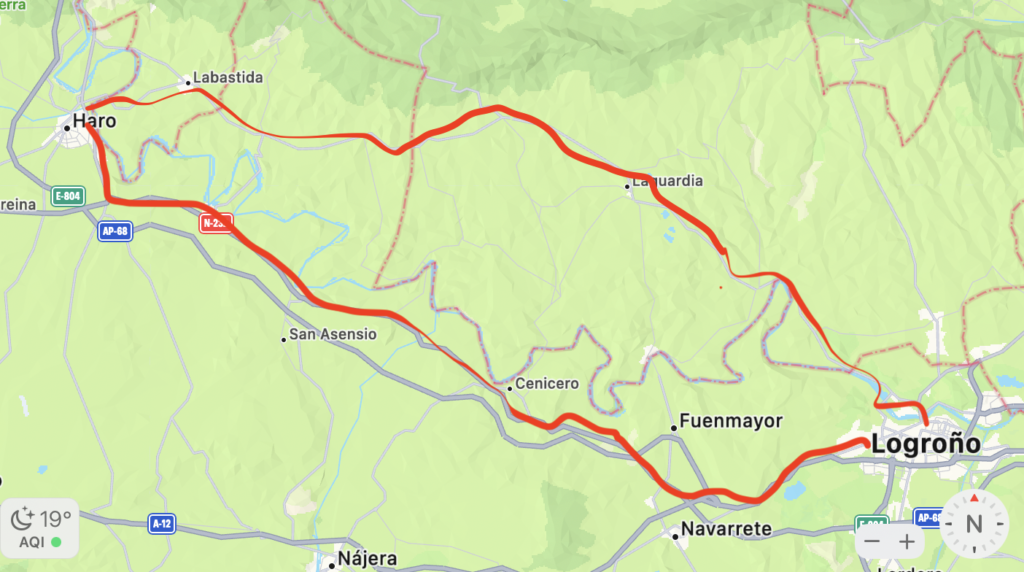 Vineyard driving route Logroño-Haro-Logroño +/- 90 km. (54 miles)
When you see the wine cellars of the Train Station District in front of you, turn left onto the N-232 toward Logroño.
If you have a taste for excitement, why not book a trip around the region in a hot air balloon? On this voyage you will soar above the towns, villages and vineyards and create an unforgettable photo album of what many consider as the most beautiful wine region in the world.
Tim Atkin MW recently said on his Instagram said that Rioja was "ridiculously beautiful". Check out his feed to see some great photos of Rioja in the autumn.
Featured photo credit:  Rioja Wine
Tom Perry, Inside Rioja