Harvest festivals
During the harvest season in South Africa, which takes place beginning to mid-January annually depending on the cultivar, the wine regions come alive with festivities celebrating the harvest.  The most popular way to celebrate being Harvest Festivals, which run from the start of the harvest season until March.  Expect vineyard tours, grape-picking, wine exhibitions, feasts, music, fun runs and a lot more on offer. This is also the time when visitors get to interact with the winemakers. Visitors also purchase the local produce and taste traditional local dishes such as waterblommetjie bredie (stew), roosterkoek (roasted bread), and snoek en patat (fish and potato). There are wine sales and a single entry allows you to experience additional activities at no cost.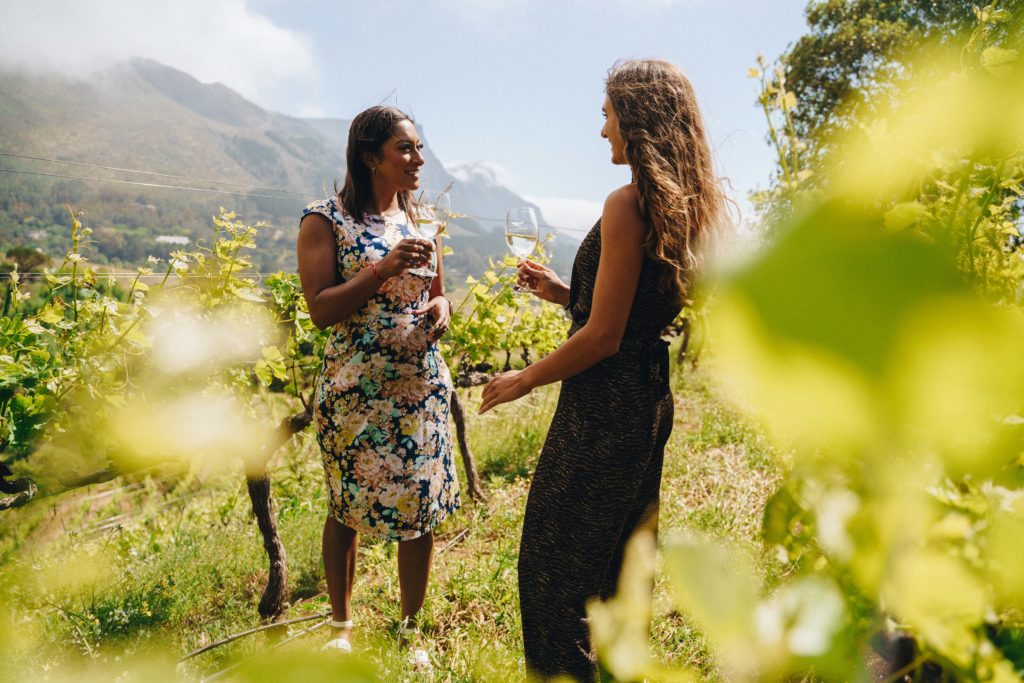 Grape stomping
Grape stomping is a traditional method in wine-making used to release the juices from the grapes by crushing them. But this also makes for a fun way to get everyone involved and stomping. You can expect a good exercise, lots of laughs, and overall a fun mess. Some wine farms also host grape stomping contents to add to the festivities.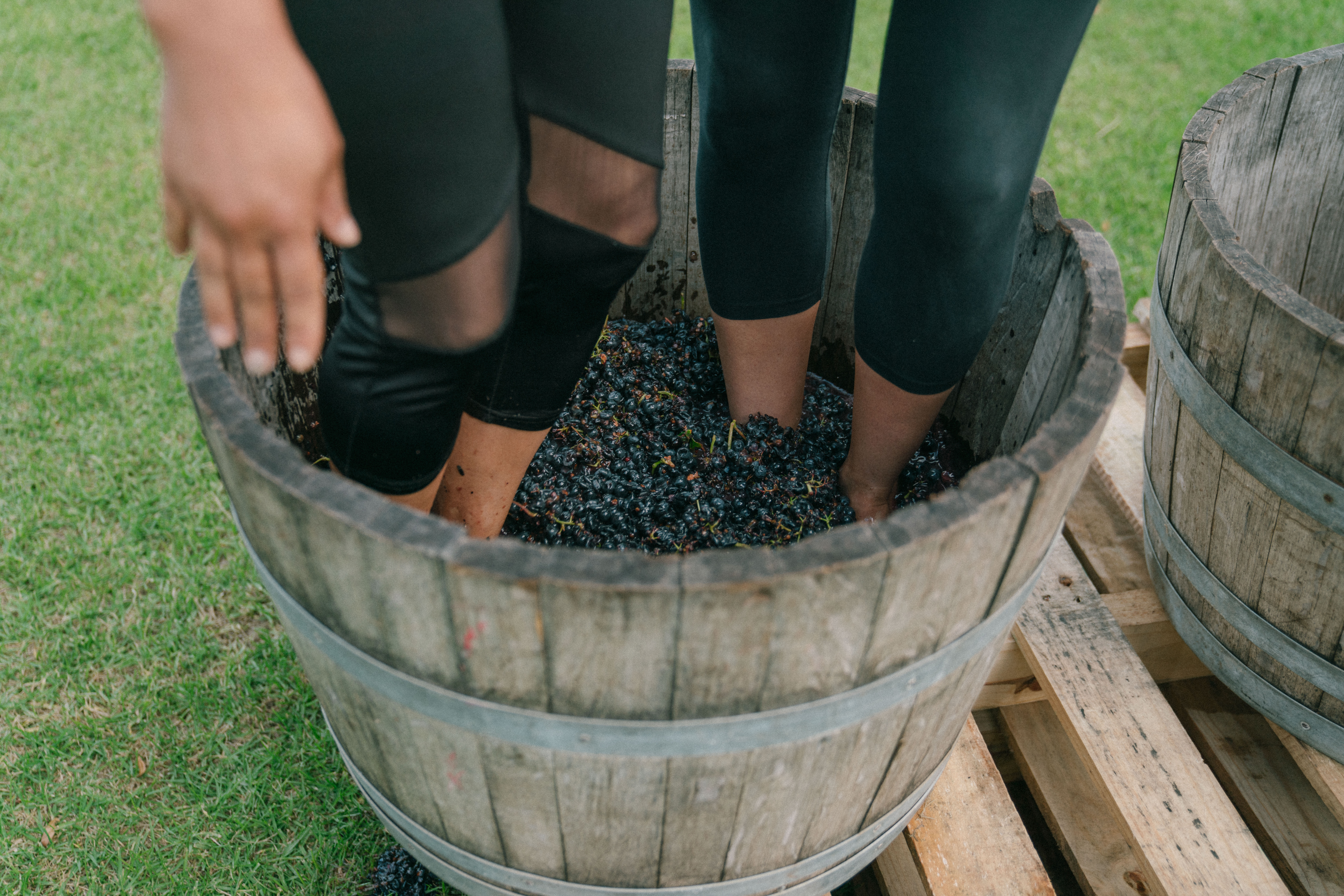 Tractor rides
Take a tour into the vineyards by jumping on a ride in a traditional farm tractor. This is a great way to take in the terrain and scenery and get close to the harvest where you can help pick and sort the grapes. Most tractor rides also include a wine tasting at the highest point of the vineyards, making it a very special tasting experience.
Tastings
Another tradition is to taste the previous year's harvest. Intimate cellar tours and barrel tastings are hosted by wineries and led by the winemakers. The winemakers also offer exclusive masterclasses. Special wine pairings are also done as part of intimate dinners with top chefs in the country. This is a great experience for wine aficionados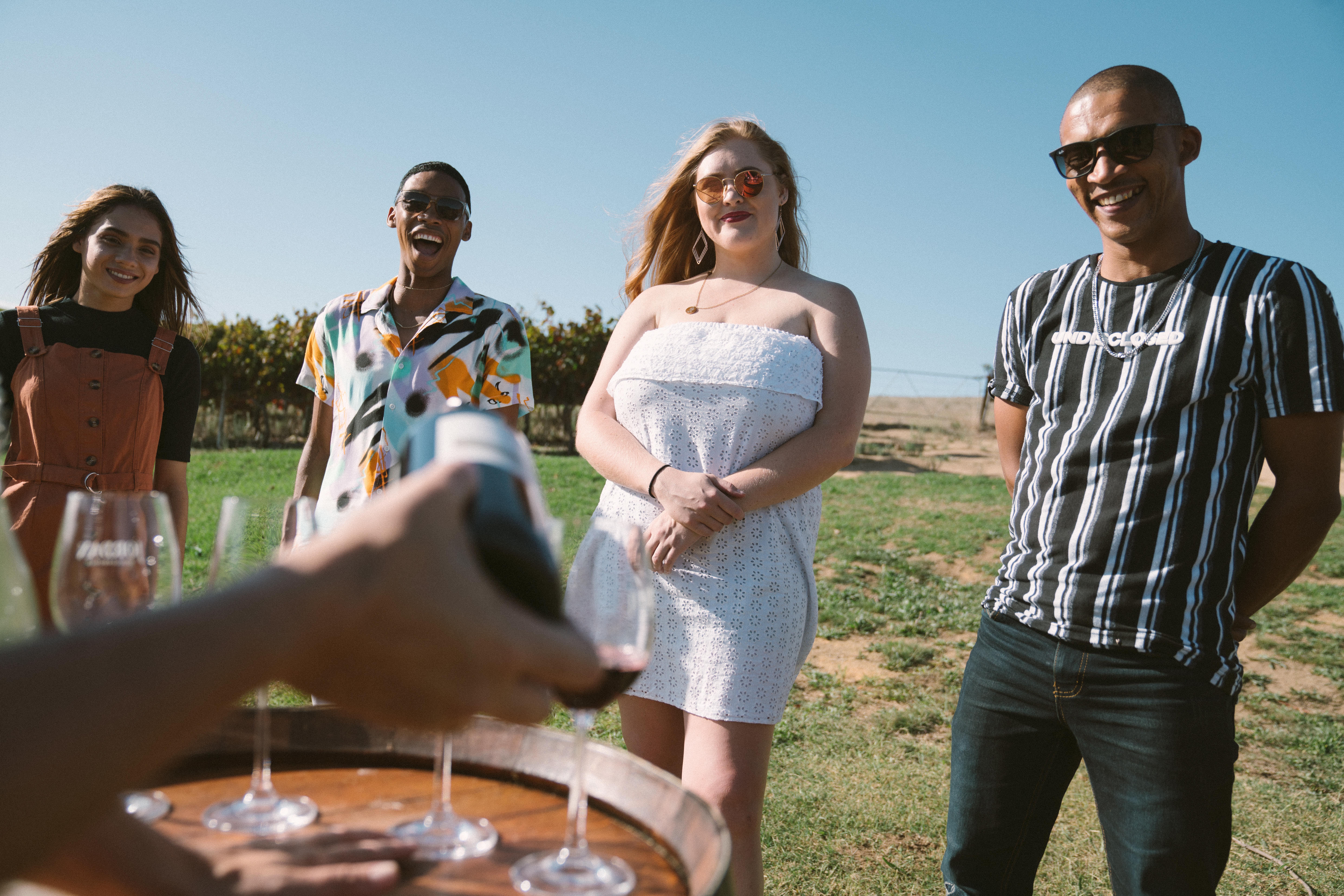 Learn more :
CAPE TOWN AND THE WESTERN CAPE – A UNIQUE WINE DESTINATION
For more wine tourism information on Cape Town and the Western Cape go to  Visit Winelands