Two expressions born in Argentina
Tango was born between the bustling ports and streets of Buenos Aires and Montevideo at the end of the 19th century. It made its way over to Paris and Europe, but it was in Buenos Aires that some of the most influential writers, composers and dancers were born. Throughout the 20th century, tango became adopted as the national art form and expression and milongas (tango performances and dances) have become a regular fixture around the country, including the wine lands of Mendoza.
Malbec too is a very Argentine experience and expression. When the French grape found its way to Argentina in the mid-19th century, it found a new expression and a new lease of life. Known as the 'black wine' of Cahors, in Mendoza it took a very different colour – vibrant purple! And the tough tannins so common in France were softened and made ripe and approachable in the warm sunshine and dry climate of Mendoza. Malbec found a new expression and a new home, and is now Argentina's most planted variety making a wine that is well-loved around the world.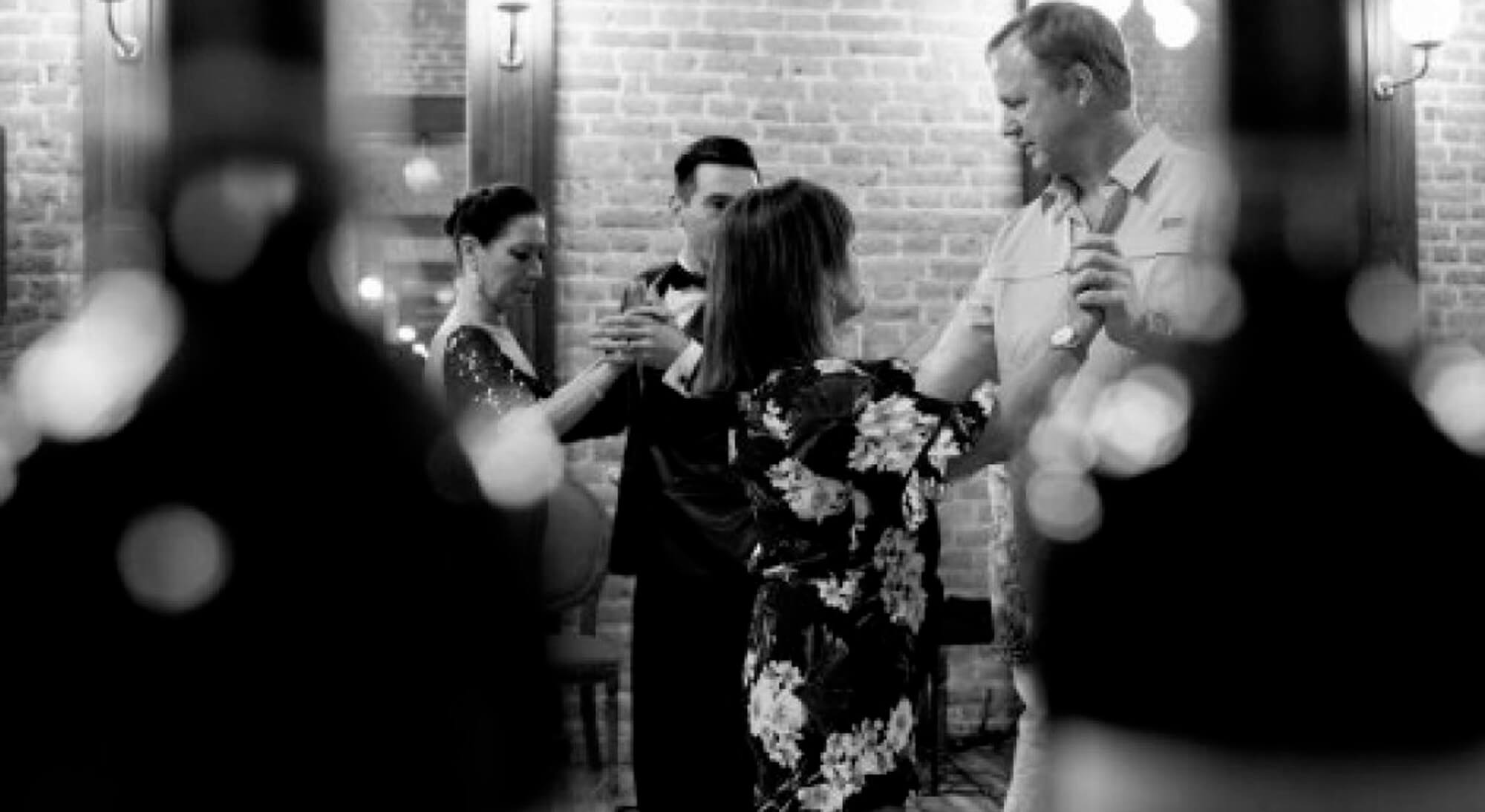 Tango and Wine in Caro Winery
Combining tango and wine in Mendoza
During September, over a dozen wineries and some of Mendoza's most treasured art spaces open their doors and dust off their floorboards to welcome tango musicians and dancers to perform to an intimate audience of wine lovers.
Each performance and each location is unique. In some cases, the tango performance takes place in the evening under candlelight which brings the romance and intense emotion of tango music and lyrics to the fore. While other performances might take place in the very vineyards under the bright sunlight with the Andes mountains as a backdrop, which serves to match the dramatic moves and unparalleled energy exuded by the region's top tango dancers.
Each year the series is hosted by different wineries and different tango musicians and performers, and so even though the series has been running for several years, it feels evergreen with a totally difference experience each time.
This festival is the ideal opportunity to enjoy tango performances in a stunning setting while exploring Mendoza's wineries and, inevitably, sit back with a couple glasses of Malbec. All proceeds of the festival also go to local charities and a local food drive, helping to give back and support the local community.
If you aren't in Mendoza during the month of September, keep your eye open for the similar series combining art on the wine routes which includes the classical music series in April, the open cinema series in November and the yoga series in March.
By Amanda Barnes
Web: http://southamericawineguide.com/
Twitter: https://twitter.com/@amanda_tweeter