Lessons for the future
"Mendoza is wine tourism" ; it is the largest wine tourism destination in South America and has great infrastructure to provide unforgettable experiences. That is why the Government of Mendoza always considered it of great importance to keep this sector as operational as possible, even in times of pandemic.
On March 20, 2020, the national government declared a quarantine that paralyzed tourism and other activities that were considered 'non-essential'. In June 2020, the Government of Mendoza authorized tourist and recreational activities under strict protocols in the province, thanks to a great joint work carried out between the public and private sectors.
These activities were initially circumscribed to geographic bubbles within the province and later on, the transit of Mendoza citizens throughout the provincial territory was authorized.
The arrival of spring and summer collaborated to offering outdoor events with social distancing. In December, the internal borders were opened throughout Argentina and tourists from all over the country arrived in Mendoza, which had already gained great reputation as a safe destination well prepared to receive visitors.
Mendoza's wineries are a great attraction, both for their history and for their modernity, their transmission of the cultural legacy, for their well-kept open spaces, their delicious and original menus.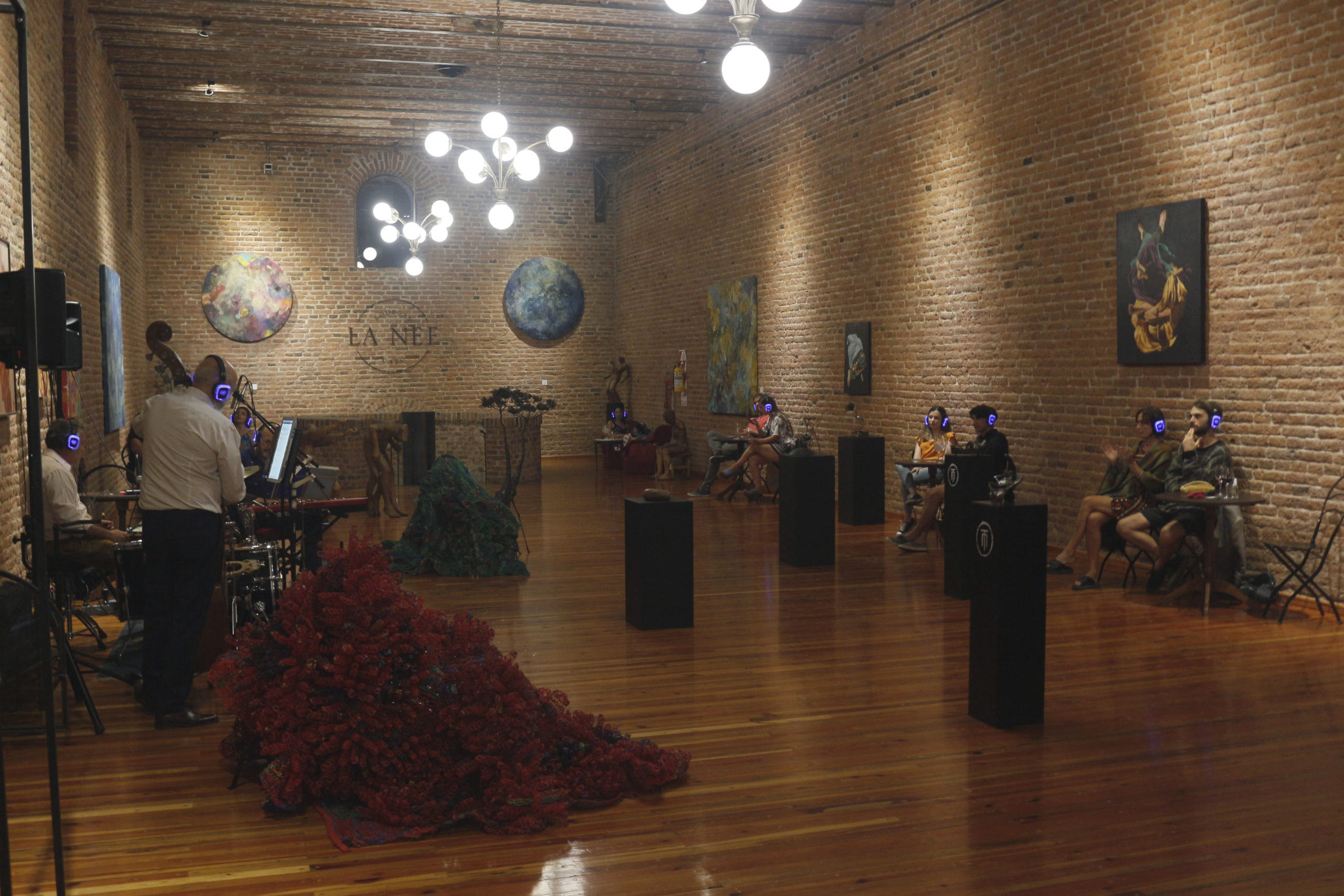 During the months of quarantine, people developed the desire to go out, to be able to move after so many restrictions… Thus, many Argentines began to dream of their next trip … to look at nearby safe destinations … and Mendoza emerged as a good option as it has the seal of Safe Destination, as well for its varied offer and proposals.
From the beginning, all those involved in Mendoza tourism worked together to develop protocols that would ensure health security and compliance with laws and requirements established by the authorities at different levels. Ensuring safe mobility with prevention of COVID-19 is the key to a realistic recovery of tourism worldwide.
In this pandemic context, Mendoza has been successful in keeping its economy open and looking for alternatives within its possibilities, however we have to look into the future and broaden our horizons from the lessons we have learnt.
Trends of the new normal
Appreciation of local visitors
Local and proximity tourism made it necessary to adapt the experiences offered at points of interest. This conquest of visitors from the near environment itself must be capitalized and made to grow beyond the pandemic. Consider our neighbors and countrymen as a stable public and always offer them some options for interaction and enjoyment. They are a year-round audience and can be brand ambassadors to attract other more distant visitors.
Many Mendoza wineries organized events at sunset with music on weekends to attract the people of Mendoza. Some of them were Viamonte, Sin Fin, Renacer, Bressia, A16 and Vistandes.
Amigos, tragos y música: cuáles son los mejores sunset para disfrutar en Mendoza | Guarda14 (losandes.com.ar)
Reappraisal of open spaces and outdoor activities
This pandemic took to generate activities in well-ventilated spaces and with sufficient distance between the participants. The wineries usually have green and natural environments that serve as the perfect setting for various initiatives. It is important to take into account these open spaces and accentuate the imprint of the winery in them so that they become differentials and transmitters of the story we want to tell.
As an example of this, Bodega Familia Zuccardi partnered with Kahuak Tourism Agency and developed a family kermesse program with games and outdoor entertainment for the whole family.
Kahuak Experiencias, GRAN KERMESSE – 1 PERSONA (winerybooking.com)
Need for security and trust
After so much fear and confinement, people seek security at all levels in their interactions. Also in the field of tourism. Having well-established and respected protocols and, if possible, certifications that endorse that the company really cares about protecting the physical and health safety of visitors will be taken into account when organizing the itinerary of visits. Building trust is an important differential in this context.
Mendoza recibió el Sello Safe Travels que otorga el Consejo Mundial de Viajes y Turismo : Prensa Gobierno de Mendoza
High-end tourism will lead the revival
If something characterizes the 21st century, it is the desire to travel and get to know new places and live new experiences. Before the pandemic, trips were increasingly frequent and many times to very distant destinations. Traveling was also among the most common aspirations of the most of the people.
For this reason, as well because of the rebound effect after having been confined for a long time in our places of residence, it is expected that tourism activity will reactivate more quickly than other sectors as soon as the transit conditions become more flexible.
However, economic problems have affected large portions of the middle class, who will surely have other priorities in the short term, so high-end tourism is expected to be the first to reactivate and MICE tourism at last. MICE comprehends meetings, incentives, congresses and exhibitions and, these activities in large groups will be avoided for a while.
The Alpasión glamping sites emerged in the context of this pandemic to offer an exclusive experience of contact with nature in a careful context with the best services. The new luxury.
Glamping – Alpasión (alpasion.com)
Adoption of new technologies
The isolation forced the adoption of new technologies to communicate both with the own team and with customers, to offer products and services, to take reservations and to manage operations and activities. The crisis offered opportunities to those who knew how to adapt themselves. The new modes of interaction can be used even after the pandemic has passed: delivery, e-commerce, virtual tastings, courses and visits are some of the tools that blur geographic borders and allow us to expand our limits of action if we have creativity.
An example of this was the NOCTURNES 2.0 activity by Bodegas Caro. Using individual headphones with three transmission channels guests could enjoy a silent concert, a guided tour of art works and a selection of music to pair with the wines of the winery. This modality allowed people to move around and not have to concentrate in one place.
Elige tu propia aventura: una bodega se animó a ofrecer una experiencia que nunca se hizo – Entorno Economico (jornadaonline.com)
Text by Carolina Suárez Garcés, from ProMendoza
institucional@promendoza.com
Pictures courtesy of Bodegas Caro and Von.Dos