Each place has its stories. Those stories die if they are not told…
Wine regions have their storytellers who keep them alive: wineries that welcome tourism. Visitors get there to know about wine and they leave in love with the land, its people, its challenges and achievements. They leave inspired to continue traveling the paths of wine and life.
Each region has its stories and its guiding themes. Mendoza is proud of its past, its efforts and achievements. These stories keep alive the hard-working spirit that has always differentiated Mendoza from other places in Argentina.
Water stories
With less than 300 mm of annual rainfall, Mendoza is a desert.
The creativity and effort of its inhabitants made the city a lush forest, which provides its restorative shade on hot summer days. On the other hand, the productive oasis provides excellent fruits and vegetables to the rest of Argentina and the world.
Already in pre-Hispanic times, the aborigines who inhabited the area had developed a system to conduct the meltwater from the mountains to their villages for irrigation and consumption. With time, investment and effort, this primitive system became a network of dams, canals and ditches that bring water to every corner of Mendoza.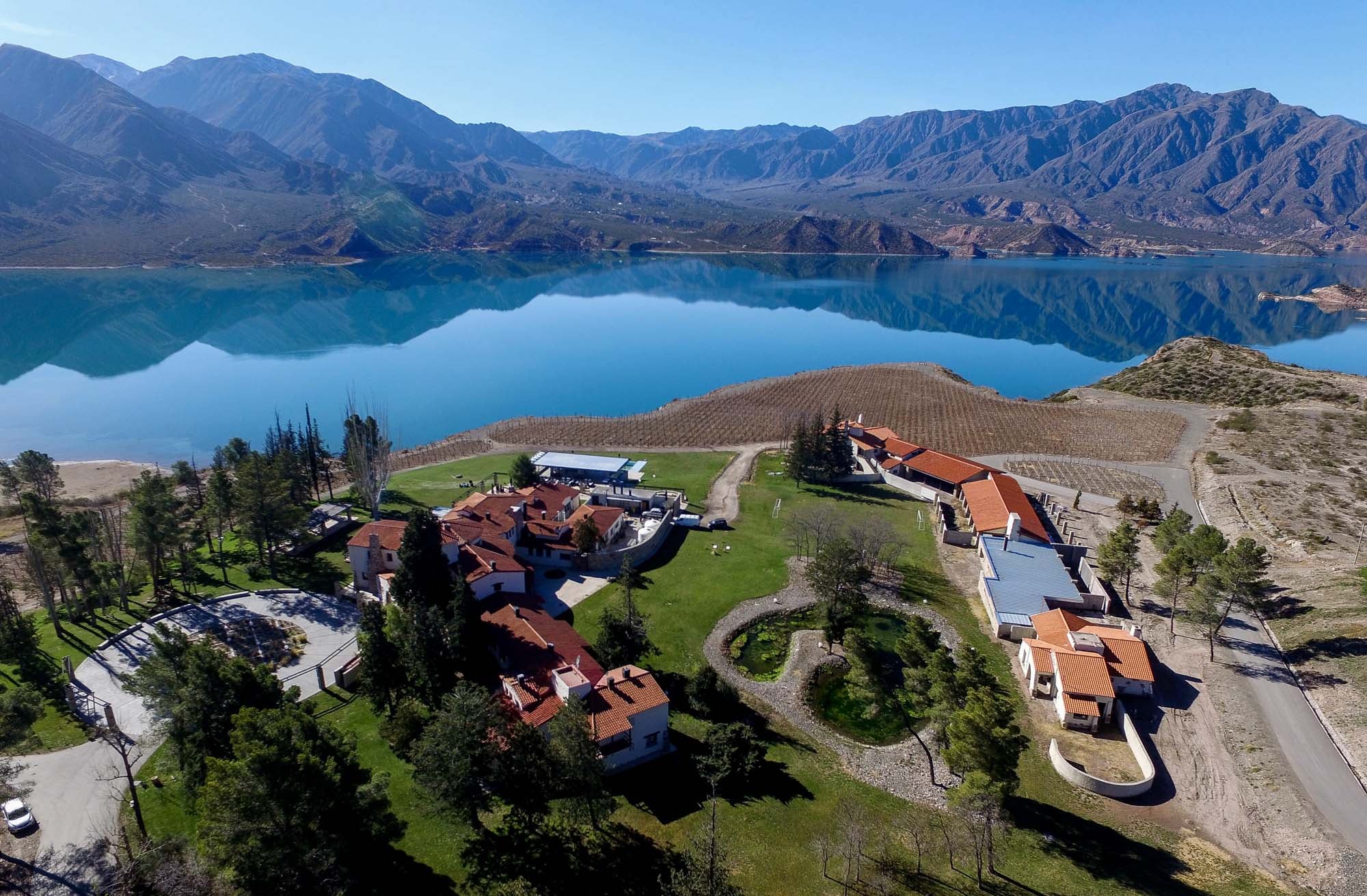 Potrerillos Dam
The acequias (ditches) mark the physiognomy of the streets and make sound their murmur of refreshing life. Many foreigners are surprised to find these open channels along each sidewalk. For the people of Mendoza, they are a reminder of all the work done to have the province they are proud of.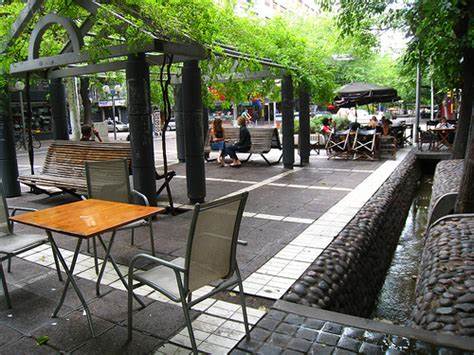 These ditches and canals carry water to farms and vineyards, in valuable shifts to share this scarce resource. History tells that already in 1606 Mendoza created the position of Mayor of Water, the first authority responsible for irrigation and water distribution. Later, in 1884, the government approved a Water Law and created a decentralized public body that manages all water resources: the General Department of Irrigation. This gave rise to original characters such as the Tomeros, men who open and close the floodgates so that the water reaches all the irrigators. Their importance and roots stand out in many folk songs. Nowadays even a wine brand honors them. (Tomero by Bodega Vistalba)
Wineries receive water as liquid gold and seek its most efficient use every day. Only 4% of the surface of Mendoza is irrigated and suitable for cultivation, so its citizens are proud to show how the effort of man turns a desert into an abundant orchard.
Mendoza inspires not to lower arms, to believe in dreams and to collaborate with neighbors for the common good.
Stories of bravery and boldness
Mendoza is a land of feats, like the one we've just told about taming the desert. Another one was preparing an army that crossed the great mountains of the Andes in 1817 for Chile and Peru to achieve their independence. These great mountains provide the precious water, are a reference point for all Mendoza citizens and an unforgettable spectacle for all visitors. They rise behind the vineyards like watchful spirits who take care of the berries that will become wines for us to make toasts to our land and its history.
Those stories of bravery and courage continue to inspire Mendoza winemakers to conquer the heights and bring wines from unexpected terroirs to the world. In the 1990s, it was the conquest of the Uco Valley, with plantations ranging from 900 to 1400 meters above sea level. This area concentrates the largest number of high altitude vineyards in the world and represents 20% of Mendoza's current production. Because its success and reputation the cultivated area has grown by 244% since 1990 and continues to grow. Records indicate 8,000 ha of vineyards in 1990 and more than 28,000 ha in 2020.
The pioneer in positioning this area was Nicolás Catena in his quest to promote Malbec as the flagship varietal of Argentina. Then other local and foreign investments such as Salentein, Lurton, Rothschild, Dassault, Rolland, Cuvelier, Revana arrived.
Carolina Fuller, hospitality manager at Corazón de Sol, says that at the beginning roads were dirt and the area was so underdeveloped that guests were surprised when they reached the oases that each winery was forming. There was no skilled workforce. Each project had to train its teams and the need grew in such a way that it attracted delegations from the different universities of the City of Mendoza to prepare the inhabitants of the Valley for the new challenges.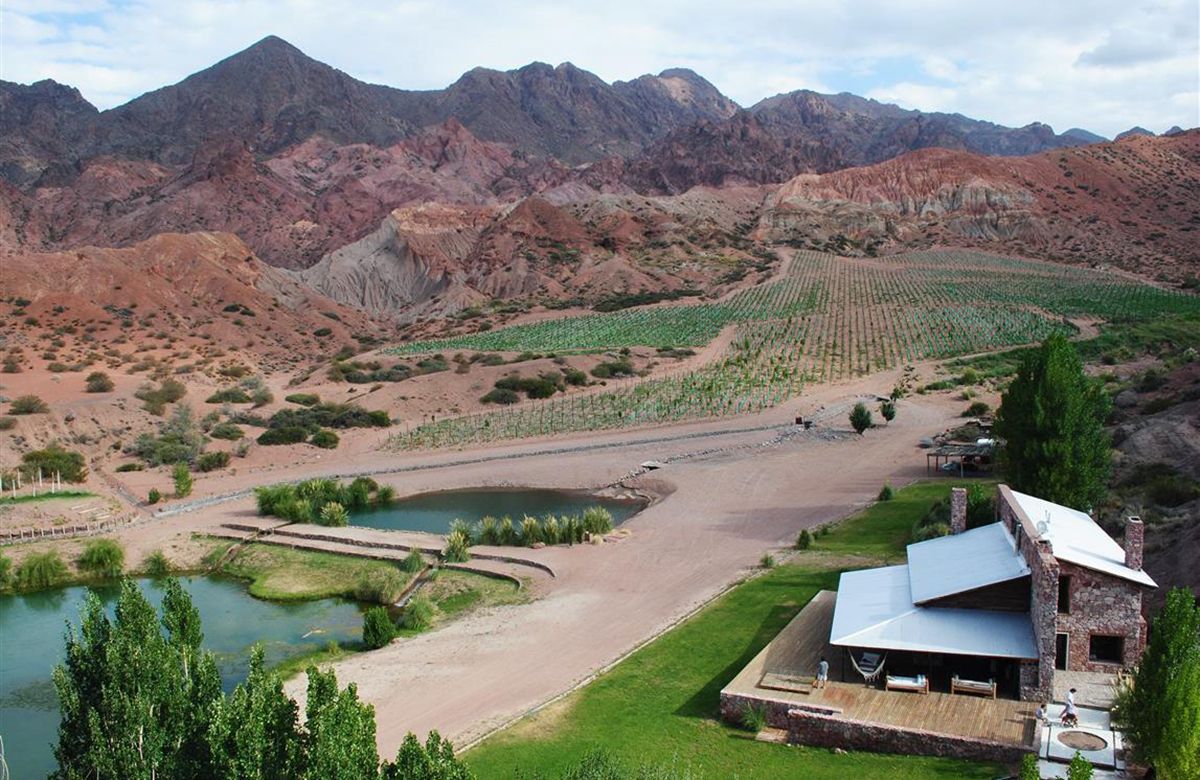 Estancia Uspallata Vineyards at 2000 masl
Limits seem to call to challenge them, so in 2014 Ariel Saud partnered with the winemakers Alejandro Sejanovich and Jeff Mausbach to start a project in the fields of his family in Quebrada del Telégrafo, Uspallata, at 2000 meters above sea level. The wines are called Estancia Uspallata.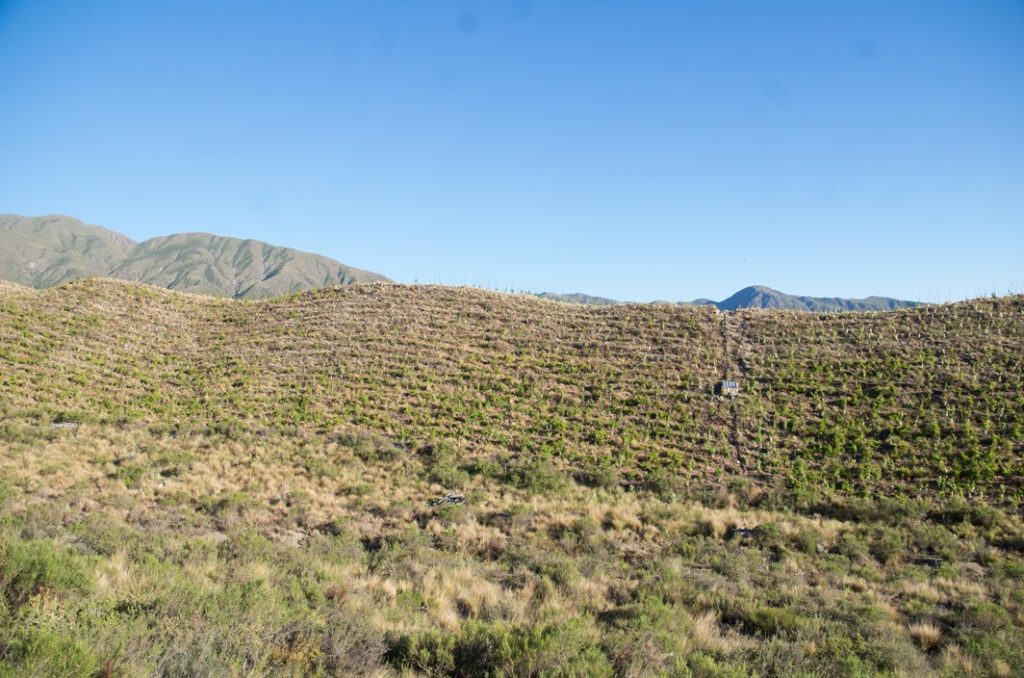 For their part, Santiago Achaval and Roberto Cipresso, from Matervini winery, sought new and greater heights for Malbec. In Mendoza, they developed plantations in the Canota Valley and in Piedras Viejas, El Challao area, Las Heras. They created there the first Mendoza vineyard on a steep slope, at more than 1600 meters above sea level. In less than 20 ha, the diversity of the soil is surprising: there are 40 million years old and 450 million years old limestone areas, as well as other areas of fractured black basalt.
All these efforts are stories worthy of reaching all corners of the world, to awaken the curiosity of coming to Mendoza to be amazed by the Andes: its heights, its eternal snows and its unique and unforgettable wines.
Matervini Piedras Viejas Vineyard at 1600 masl on Papagayos area.
Stories of new beginnings and self-improvement
The history of viticulture in Mendoza begins with the arrival of the Spaniards who brought vines to prepare wine to celebrate mass in the 16th century. Later on, it was boost by the arrival of Italian, Spanish and French immigrants in the 19th century. While in Europe the vineyards were lost due to phylloxera, in Mendoza grapes grew healthily under the sun and thus today Mendoza has vineyards that are more than 100 years old.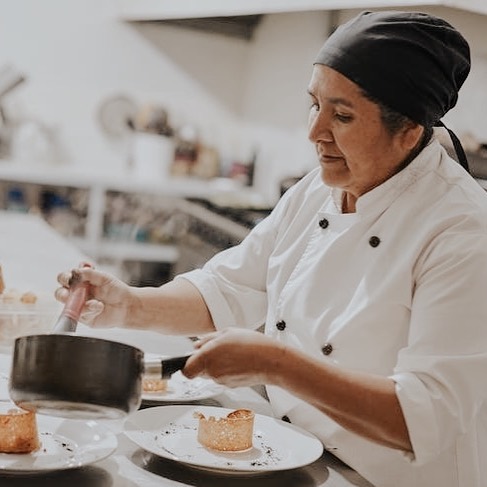 From 1990 onwards, new international projects arrived to explore the potential of our land and position its wines in the best shop windows of the world. Raventós Codorniú (Spain) established Séptima in Luján de Cuyo, Concha y Toro (Chile) started Trivento operations in Maipú and, Mijnerdt Pon (Holland) chose the Uco Valley for his Salentein project, which includes vineyards, a winery, an art exhibition hall, a restaurant and a lodge. Local capitals also realized the potential of wine in Mendoza and developed innovative projects such as Catena Zapata (Luján de Cuyo), Piedra Infinita by Familia Zuccardi in Valle de Uco, to name just a few of the many developments that make Mendoza an oasis with more than 600 wineries, of which 150 open their doors to visitors.
Each project is a world, with its own stories and heroes, often anonymous. We could tell as many stories as grape bunches. Today I want to tell a special story, as a tribute to effort and improvement, as a tribute to a woman who physically left us this week but who is going to remain live in these Mendoza wine stories.
It is the story of Miriam Chávez. Miriam was born in Bolivia and came to Mendoza at the age of 18 to work in the fields, harvesting and performing various tasks. She then served as a maid and cleaning staff until one night of too much work in the kitchen of the restaurant that she used to clean, she got the opportunity to demonstrate her skills. She thus became a kitchen assistant in the restaurant at O. Fournier Winery.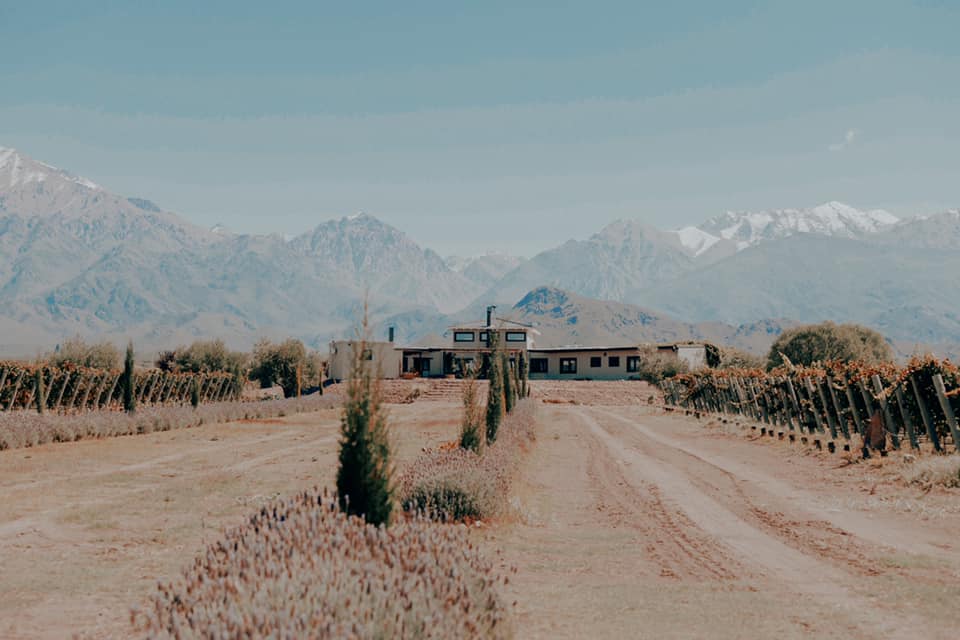 Her cooking skills flourished there. With great effort she managed to establish her own restaurant, Atipana, in Tunuyán. Atipana in Quechua language means "to triumph or to win after a long struggle." Her cuisine transcended the borders of Mendoza and she was recognized by the National Tourism Board in 2018. Her human and professional qualities led La Coste de los Andes winery to invite her to move her restaurant, Atipana, next to their vineyards in the Chacayes area, Tunuyán.
There, she and her daughters highlighted the flavors of Mendoza with seasonal products and continued to be an example of humbleness and passion. Miriam physically left us on Friday, May 14, but her example will continue to inspire self-improvement and working to achieve our dreams.
It is important that we tell our stories, that we keep them alive for our young people to know about our roots, about our achievements despite the many challenges, for our visitors to value and respect our landscapes and customs.
Mendoza wine tourism must be aware of its role as narrator of these stories. Each winery can use them to highlight its own history, which will make both locals and tourists want to return to connect with their emotion and inspiration.
By Carolina Suárez Garcés
Find out more about MENDOZA Great Wine Capital.
Photo credits: Atipana, Emetur, Municipality of Mendoza, Estancia Uspallata