Portugal is a country with strong wine-making traditions, its cities such as Porto have gained notoriety worldwide , and its wines have been present in international competitions where they have won numerous distinctions and awards. To understand its origin, we have built a small guide in which we will highlight the main wine capital and the main wine regions in Portugal.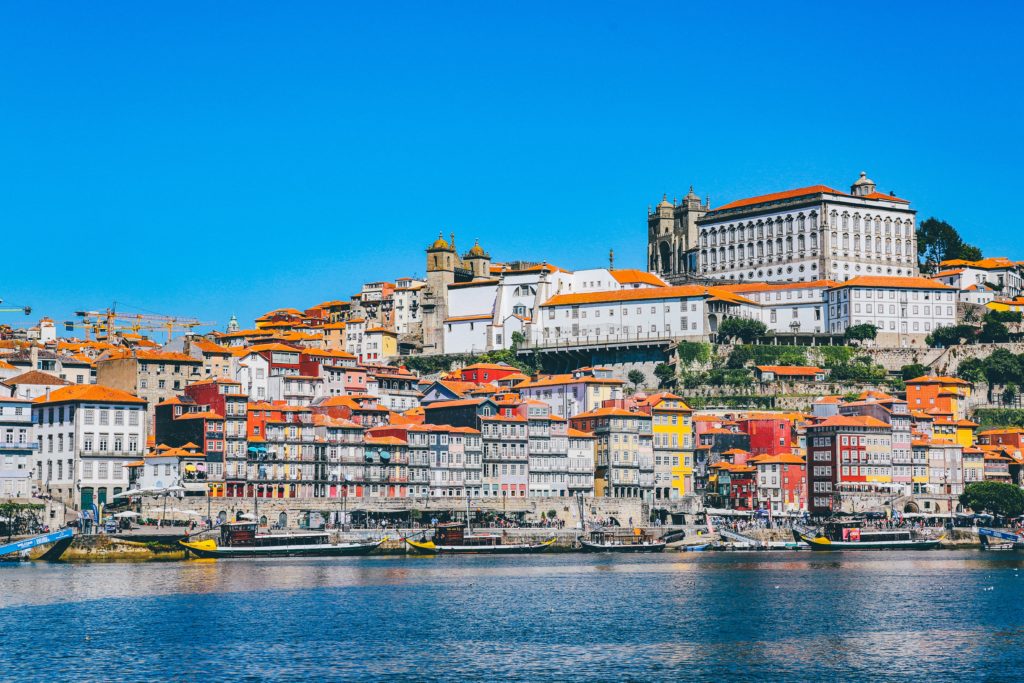 Porto, a combination of tradition and modernity
Porto is the second-largest city in the country, covering two wine regions in Portugal (the Douro and Vinho Verde), is one of the founding members of the Great Wine Capitals Global Network. The 'Invicta' city is rich in scenarios worthy of a movie: Every corner tells a story you will want to know, and every tile has a strong identity that covers magnificent facades of architecturally and historically striking buildings!  Porto is a destination that combines tradition and modernity and is, therefore, an unforgettable place, with numerous wine tourism offers!
Go for a walk along the Douro River, enjoy the Portuguese food prepared by expert hands of chefs who respect the old traditions or signed by Michelin Chefs, visit the Torre dos Clérigos, explore the wonderful architecture of the Lello bookstore, discover the delightful Casa da Música, enjoy the sunset in Foz and feel the charms of the Sea, and taste our wine, we promise you won't regret it!
A city for all tastes
The city of Porto is very rich in culture and history. Its museums are scattered around the corners of the Invicta city. There are possibilities for all tastes and eras, from fashion to wine, from photography to modern art. The World of Wine, with seven museums, restaurants, cafes, and stores, is a cultural complex in the heart of the historic district of Vila Nova de Gaia. It covers a wide selection of areas from cork to fashion. In turn, Serralves Museum is a mandatory stop for contemporary art fans. It is part of almost every international itinerary of the city of Porto. The Portuguese Photography Center, the National Press Museum, the Holocaust Museum, the Soares dos Reis National Museum, are other places we recommend to (re)discover the history and the stories they preserve.
2022 is set to be a busy year, marked by cultural events and actions such as Essência do Vinho, a wine and gastronomy event with more than 150 national and international producers; or NOS Primavera Sound, with national and international names, which annually features a powerful line-up from the current music world.
Taste the best of the wine capital – Wine Tasting and Guided Tours
The city of Porto has a lot to offer when it comes to wine tastings and guided tours! Ferreira, Sandeman, Taylor, Graham, Cálem and Real Companhia Velha are some of the cellars you can visit in Vila Nova de Gaia.
Wine Regions
In Portugal there are more than 14 wine regions. 31 DOCS (Denomination of Controlled Origin), but today we will present the regions of Douro and Porto, and Vinho Verde.
Douro and Porto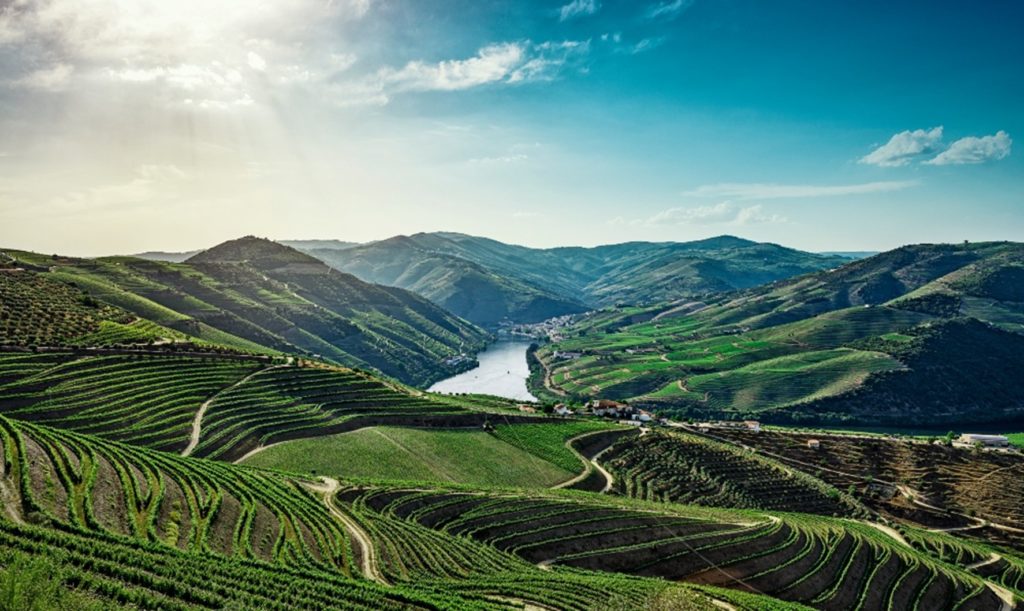 Porto is an inspiration for painters, referred to by writers and worthy of a sculpture for its perfectly imperfect lines. But the Douro is much more than its steep slopes and long ridges. A unique landscape in the world, this is where the top wines of Douro and Port are produced. The ideal accompaniment for late afternoon talks, and the ambassador of Portuguese wines.
It was elected by UNESCO "World Heritage Site" since 2001 for the human work on the terraces. It is a unique region, at about 90 KM from the city of Porto. The long mountain range protects the valley, on the west side. From the cold and humid winds blowing from the Atlantic Ocean. Its climatic characteristics produce unique red, full-bodied, and tannic wines. On the other side, crisp, mineral, and light-bodied fruity white wines.
If you want to discover these regions, just visit a vineyard or a winery nearby. Tasting wine with a view of the upper Douro Valley is a once-in-a-lifetime experience. It's an unique ticket to drink a wonderful wine in the front row sit to watch what is one of Nature's greatest shows!
Vinho Verde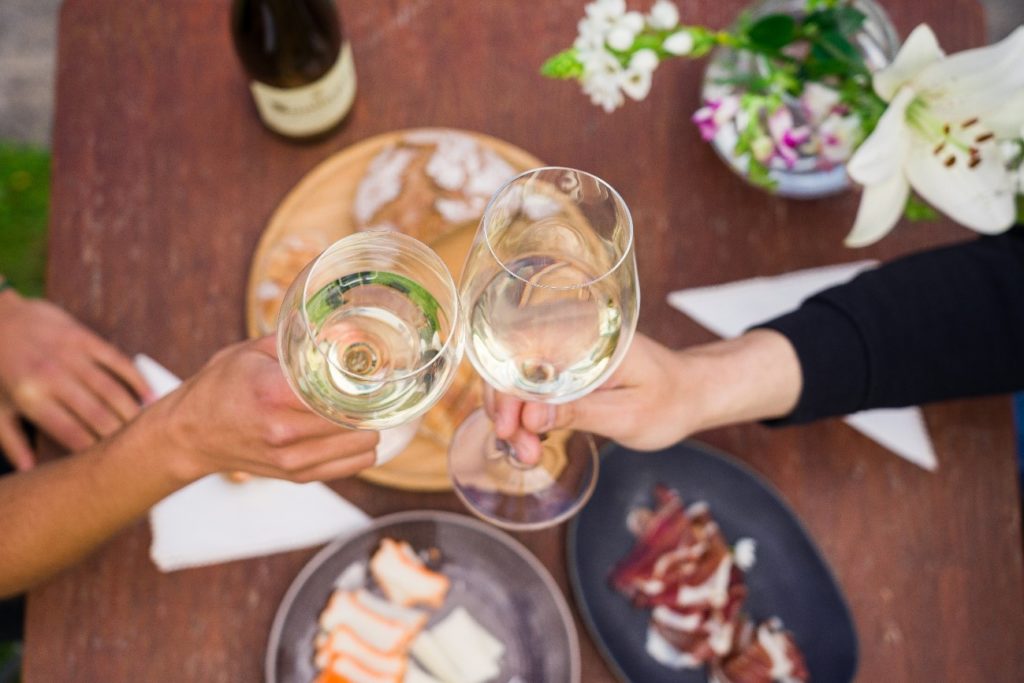 This region marks the label of the wine that accompanies us from a dinner with friends. But also sunny days at the beach that harks back to the good memories of the long summer days. It is considered one of the largest regions in Portugal and extends to Spain.
With a green, striking, wet and rainy landscape, the region has all the necessary elements to bring the aromatic, refreshing, clean, and very light flavor to the wine. In addition, this Portuguese wine region is full of curiosities. Despite its suggestive name this wine is mostly white and has variations of rosé, red, and sparkling.
More than a destination rich in wine regions, with wonderful vineyards and wineries, Porto is rich in culture, history, and gastronomy. That makes it one of the largest and most complete places for vacations.
Come visit our Great Wine Capital and wine regions and find out what's so special about it!
Do we have a date?
Text and photos by Wine Tourism in Portugal | CMPorto (featured image)
Learn more about Porto Great Wine Capital