The world of wine is immense and constantly growing. There is always space for new learning from the vast lineage of people – belonging to the great wine producers -, places, and grape varieties. Meanwhile, there is also a huge number of grape varieties being explored, and styles of wine constantly being reimagined, remixed, and reinvented. Nowadays there is a lot of ideas that are instantly transmitted, and although the wine is an old art, is at the same time fresh as it is always coming up with new young "guns".
Let us learn more about two names that are shaking up the world of wine in a fantastic way.
Sandra Tavares Silva from Wine and Soul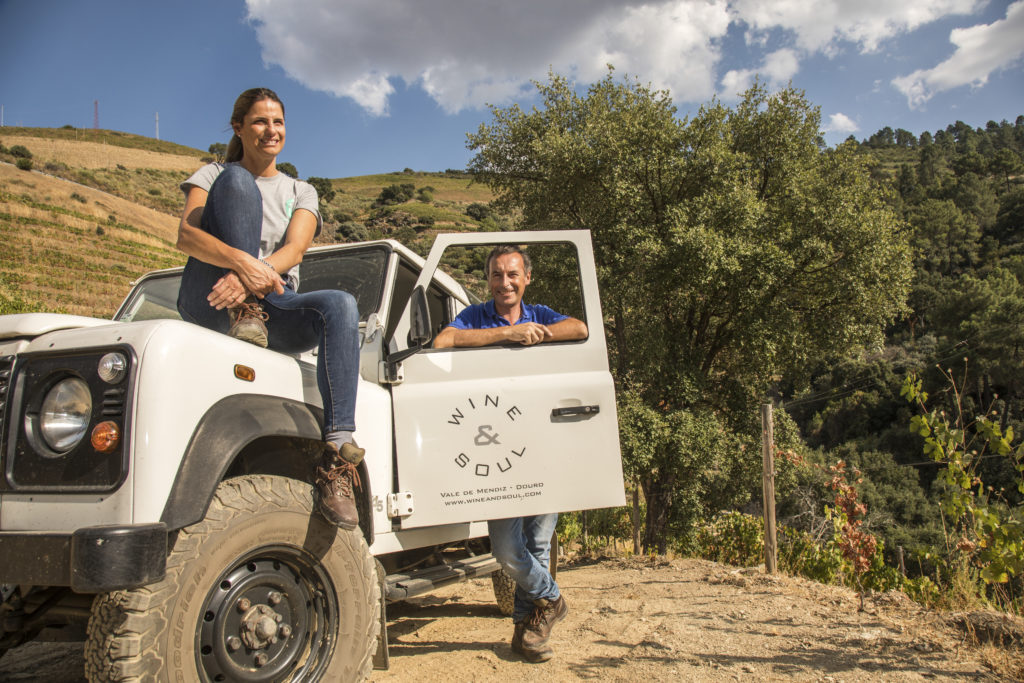 Sandra Tavares da Silva is one of the most prominent oenologists in Portugal. Daughter of a naval officer and a Swiss mother, she was born in the Azores and grew up in the Lisbon region, where she early began treading grapes in her grandfather's olive presses in Alcochete. She entered the Instituto Superior de Agronomia, in Lisbon, where she took a master's degree in viticulture. To complete her knowledge about the wine production cycle, she headed to Italy, more precisely to the Piacenza-Cremona pole of the Catholic University of the Sacred Heart.
In 1999, she started working at Quinta do Vale Dona Maria, in the Douro. Two years later, Sandra embarked with her husband on their own wine adventure, creating a company, Wine & Soul, and launching their first wine, Pintas, a name inspired by the couple's restless pointer. Later came the Pintas Character, the white Guru, the Pintas Vintage Port, and the 5G Port.
When Sandra produced her first wine – Pintas -, with grapes from the valley that she chose, together with her husband, she was certainly far from thinking that one day, one of her vintages would get 98 points out of 100 in the prestigious magazine Wine Spector. But that is what happened with the Pintas red 2011, a wine that is produced with grapes from old vines from the same vineyard, now with three hectares.
In the upcoming years, more precisely in 2009, the wines from the famous Quinta da Manoella, owned by Jorge's family – her husband, also an oenologist, – were born. Nowadays she still supports his parents at Quinta de Chocapalha, where she is responsible for the team. But it is mainly to her own company, Wine & Soul, that she dedicates most of her efforts.
Sandra was elected as one of the best winemakers in the world by Jancis Robinson, renowned Financial Times' journalist, and wine critic. In the article published in the British newspaper, entitled 'Women and Wine – a tipping point', Jancis Robinson identifies Sandra Tavares da Silva in the list of 24 winemakers she admires. In this article, Jancis Robinson talks about the proven high sensitivity that women have in wine tasting, which affects the minutiae of their decisions in the winemaking process. Definitely a Young Gun of wine to keep an eye on.
Sophia Berqvist from Quinta de La Rosa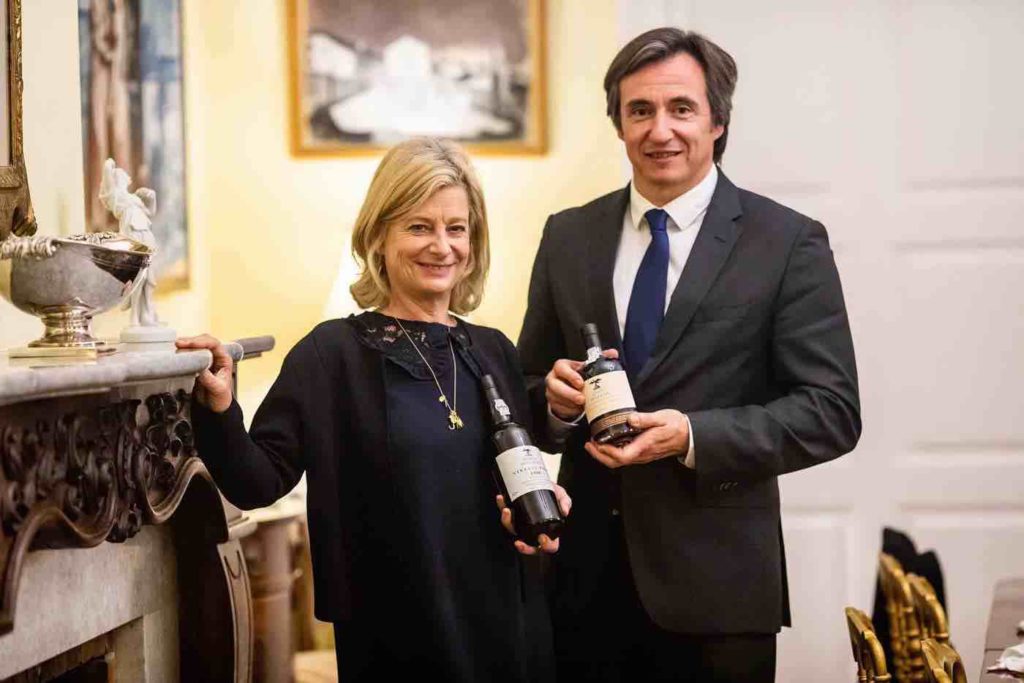 Last year Sophia Berqvist celebrated 30 years as a producer in the Douro Demarcated Region. The owner of the Quinta de La Rosa does not lack new projects and ideas, following the course set by her father, Tim, a pioneer in the production of Douro wines (then with enology by David Baverstock), but also Port Wine.
Quinta de La Rosa was given as a baptism gift to Sophia's grandmother, Claire Feuerheerd, and in 1972 it became Tim Bergqvist's property. Since its inception, the property has embraced the vocation of wine tourism. In 2005, they acquired Quinta das Bandeiras, a 100-hectare property located in the Upper Douro. After, Sophia opened the restaurant Cozinha da Clara, named after her grandmother Claire. As you can see, stopping is not in the genes of this woman of arms.
This producer has recently embarked in another adventure. It is the creation, together with her brother Philip and winemaker Jorge Moreira, of a line of craft beers. Their winemaker was interested to see how they could make beer using the heritage of wine and port, so they thought it would be a fun project to experiment with, as the craft beer concept continues to grow in Portugal. It has been much more challenging than they had anticipated and they had to buy specific equipment for brewing and bottling (which until recently was rented). But the feedback about the quality of the beer has been particularly good and encouraging.
For all of this and so much more, Sophia Berqvist has been considered as the new Antónia Adeleide Ferreira, known as the Ferreirinha due to her continuous innovation in the art of new practices with port wine and now craft beer.
Text by Wine Tourism in Portugal
Photo credits: Wine and Soul; Quinta de La Rosa