The wine industry, especially in South Africa, is an illustration of a shifting paradigm. With something as old as wine, this cultural elixir can and should be a beacon reflecting the advancement of civilization, woven into the economic and social fabric of a country. The growth of this industry and all its progressive implementations should, therefore, be systemic, relevant, diverse, cohesive, and all-inclusive to maintain its integrity throughout this process. These are the challenges for the next generation of young winemakers.
Providing protection and mutual aid to winemakers
After all, it is an industry that changes as people and technology changes. At the heart of this, lies the importance of empowering our communities with the needed opportunities and skills to help build and further this enterprise for future generations. The word Guild captures this essence in its quest to provide protection and mutual aid to those dedicated to the craft of winemaking. This progression is only possible through meaningful transformation and sensitivity and by implementing diversity throughout the wine value chain.
Being recognized as industry leaders also kindles responsibility for promoting quality through continuous learning and education and as a result, the Cape Winemakers Guild (CWG) is the first organization in South Africa to create a foundation for social transformation.
Since the formation of the Guild's Development Trust in 1999, it has been a part of the CWG's journey to support meaningful transformation in the wine industry. Through this Trust, the CWG empowers farm employees through further education and contributes towards transformation by way of its Protégé Programme.
The projects
The projects are funded by charity auctions held by the members throughout the year and donations from outside organizations.
Since the inception of the Protégé Programme in 2006, 24 Protégés have completed the three-year internship. 13 are currently participating in this ongoing programme. Of those who have graduated, 16 now either hold leading winemaking roles or have their own winemaking projects. The CWG has become a unique institution in the way all 43 members remain involved in this uplifting initiative. It provides mentorship to ensure that both the industry standards and the values of the CWG exceeds all expectations. But are also maintained by new talent and the future policymakers.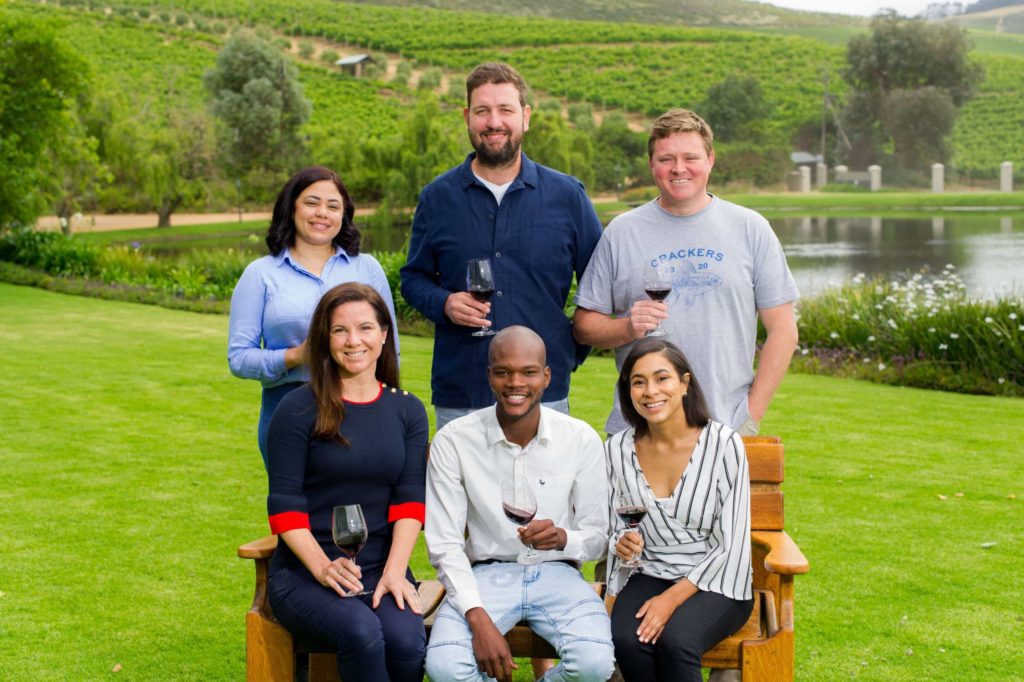 From 2014, the Guild has financially supported Wine Training South Africa so that they could have their courses SETA accredited. A total of 3776 wine industry employees have participated in the Wine Training South Africa courses between 2015 and 2019. The Guild has been able to provide 40 bursaries for promising final year students. They were selected at Elsenburg College and Stellenbosch University between 2009 and 2020. The aim is to identify potential Protégés. Then, to encourage the bursary students to apply for the Protégé Programme when they graduate.
To discover more, please watch the programme video!
Story and images by: Cape Winemakers Guild 
Learn more about Cape Town Cape Winelands Great Wine Capital