Imagination, focus, cooperation…
Since 2016, Rheinhessen has been developing and refining a sustainable strategy for its flourishing wine tourism: "Experience.Wine.Culture.Landscapes". Rheinhessen's tourism sector has been growing steadily into a strong economic force in recent years, generating a gross turnover of around 1 billion euros and employing 14,500 people. This makes Rheinhessen one of the most dynamic destinations for wine tourism in Germany. Indeed, 37.5% more overnight stays were recorded from 2009 to 2019, which is a clear indication of the strategy's success.
Participatory project in Rheinhessen
But we're not just going to rest on our laurels – our aim is to maintain our dynamic figures, work on our weaknesses in tourism infrastructure and overcome crises in the medium term such as the ongoing pandemic. The 2025 tourism strategy was created as a participatory project under the leadership of Rheinhessen-Touristik GmbH and with external support from inspektour GmbH. The strategy was financed by the EU through its LEADER fund. After three years in the implementation process and the completion of the 2025 Tourism Strategy for Rhineland-Palatinate, the concept paper was scrutinised once again in 2020 to see whether our vision was still up to date, to evaluate our areas of activity, topics and target markets, and to check the implementation status and progress of our lead projects.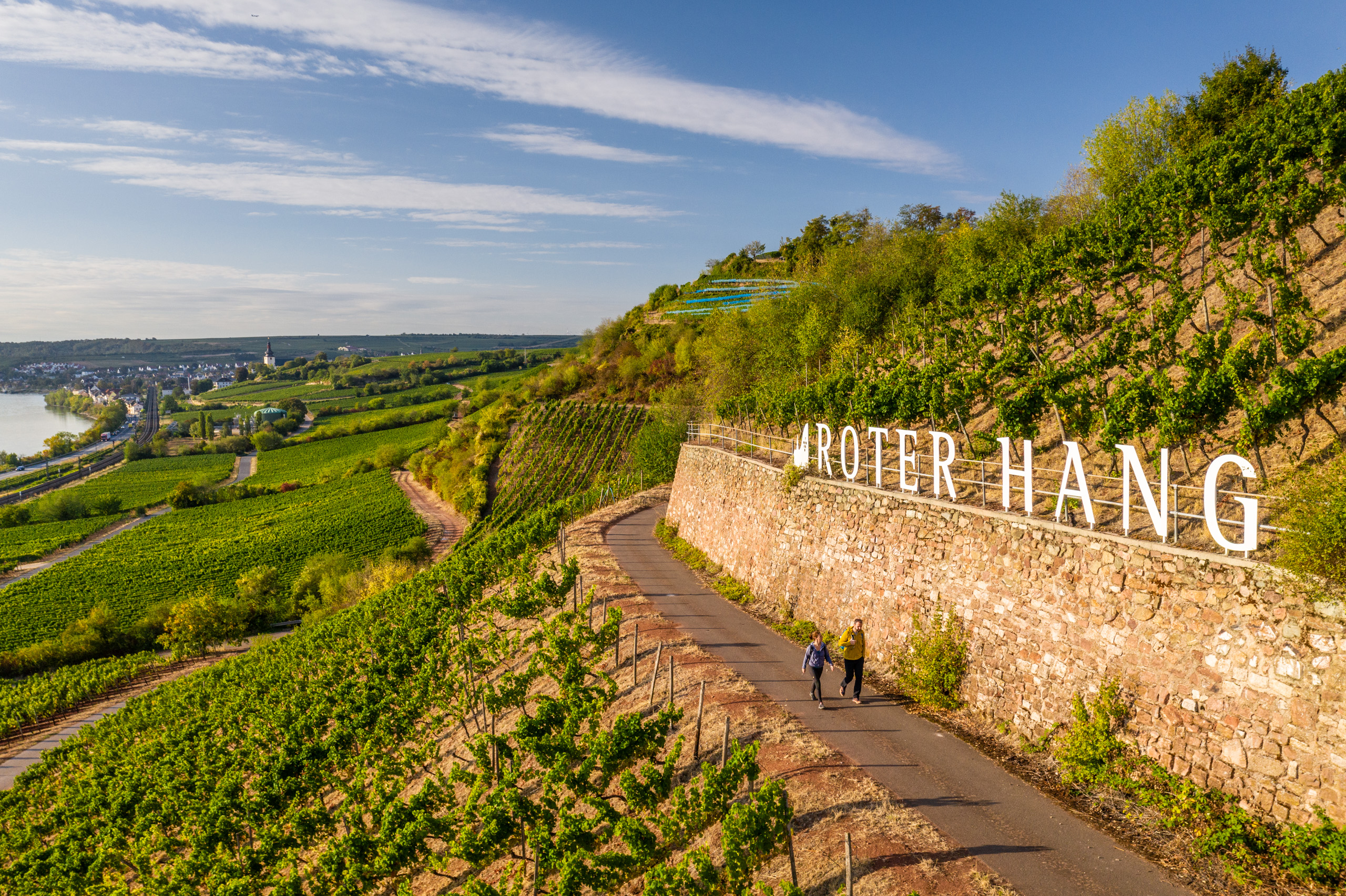 Coronavirus pandemic shadow
The further development process has been taking place under the shadow of the coronavirus pandemic. One of our aims is to consistently expand our range of competitive tourist offers and introduce effective structures in our region.
Other important areas of our strategy include identity, regionality and marketing tailored to specific target groups. The focus of our marketing is wine, hiking, cycling and culture – all of which work well on their own but also come together in perfect harmony. Our most important source markets even experienced an upswing in the "summer of COVID", because our primary and secondary markets are both in Germany – and many of our customers are based in the local area. Due to the travel restrictions, these main target markets focused more than ever on Germany and local regions. Before the pandemic, our most important foreign markets were the Netherlands, the USA, Austria and Switzerland. Our marketing initiatives abroad are run by Rheinland-Pfalz Tourismus GmbH.
Digital transformation
One of our major leading projects – the digital transformation – was developed further in 2020. Many businesses operating in the tourism industry – from wineries to restaurants – have developed virtual formats and a range of attractive offers. And many of the activities are cooperative efforts, such as virtual wine tasting from Rheinhessen's winemakers, complemented with local cuisine and a few personal anecdotes.
Read more on the program on the Rheinhessen website
And to learn more about this area, visit our Mainz | Rheinhessen page!
Photo credits: Dominik Ketz