Wonderful because it is a space specially designed for the landscape to be protagonist. The ensemble is composed of small buildings whose architecture blends in with the privileged views of the Andes Mountains. The plots of vineyards and the mountains follow one another.
Multi-awarded because Rosell Boher Lodge won the Gold award in the Accommodation, Architecture and Gastronomy categories of the prestigious Best Of Wine Tourism Mendoza contest in three different years. As a Restaurant, it obtained the INTERNATIONAL GOLD award for Best Winery Restaurant in 2020.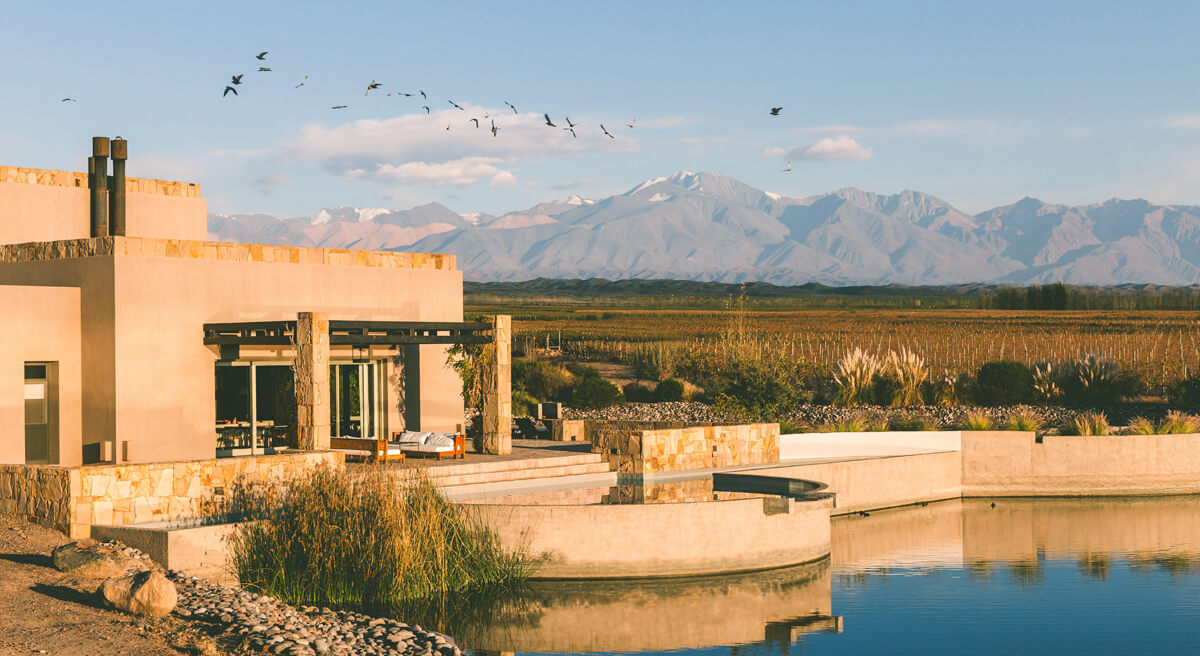 Sustainability as leitmotif of a comprehensive experience
In addition to the aforementioned awards, Rosell Boher Lodge was distinguished in 2022 with the Gold Award for Sustainable Practices in the same contest. This distinction was widely deserved because this lodge prioritizes the concept of sustainability in the practice of all its activities.
Beginning with wine tourism development: the premise is to highlight the landscape by proposing small buildings that blend in with the environment. The vineyards, the landscaping, the architecture and the different trails are intertwined with the infinite horizon of the Plata Mountain Range. In this sense, the design and landscape selection of the complex is based on the concept of xeric gardens, integrated with vines of different varietals. Always respecting the biosphere in terms of species selection and in conjunction with the architectural panorama.
Another outstanding aspect is that at Rosell Boher Lodge, staff training is a primary task that is assumed by specialized and qualified professionals who also focus on sustainability. Rosell Boher Lodge assumes every day a real commitment to comply with current legislation and relevant environmental regulations. Its environmental objectives include the conservation of water and soil resources, the prevention of pollution, the reduction and separation of waste, the rational use of natural resources, environmental information for its guests, and readiness for environmental emergencies. The lodge has a state-of-the-art treatment plant that recycles the used water for irrigation.
Gastronomy also supported by concepts of sustainability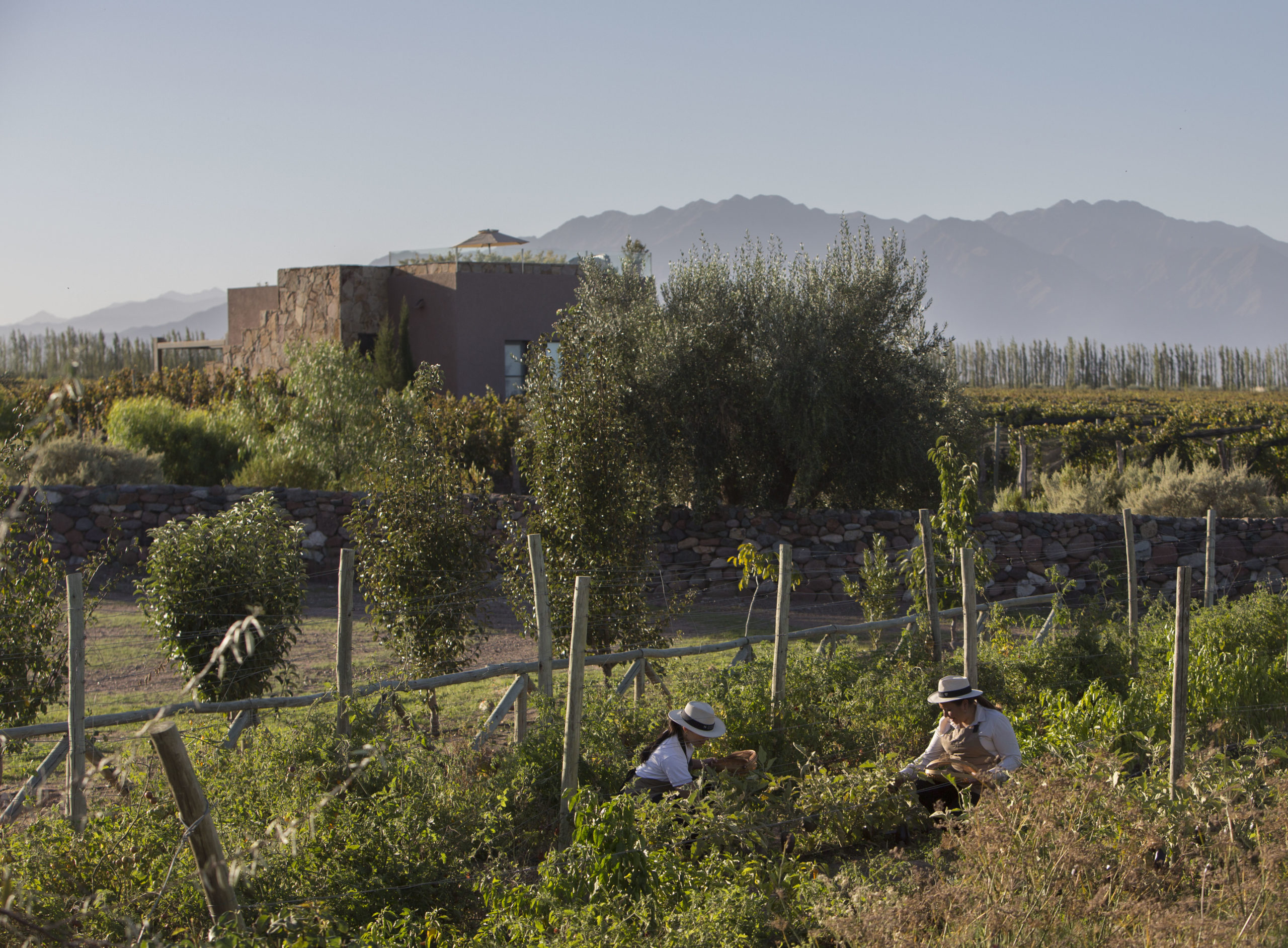 The commitment to sustainability is also shown in the development of an organic orchard at the foothills of the mountain range. It nourishes the gastronomy of the restaurant with its aromas, textures and colors. 
Rosell Boher Restaurante uses the best regional ingredients and concepts, fusing traditional and modern techniques. All in a warm and welcoming environment surrounded by an amazing mountain landscape.
The dishes are made with ingredients according to the seasons. They come from producers in the area, shortening travel distances, and generating a collaborative gastronomic concept.
The local gastronomic culture is intertwined with the terroir of its wines, resulting in harmonious experiences full of perfumes, colors, flavors and exceptional creativity.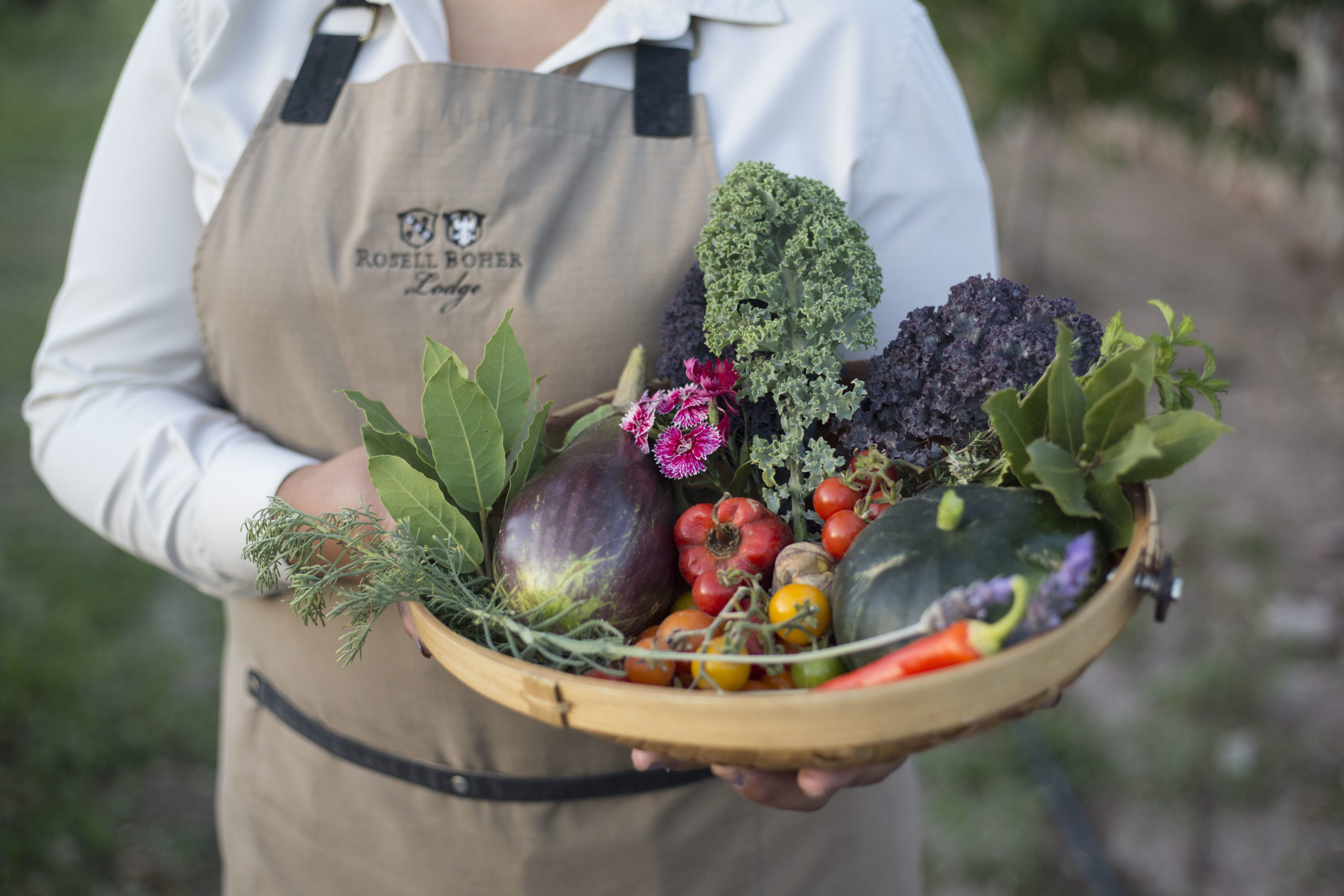 Text in Spanish by Mariana Alvarez, Ministry of Culture and Tourism. Translated by Carolina Suárez Garcés
Photo credits: Rosell Boher Lodge