Located on the East Coast of Aotearoa New Zealand, Hawke's Bay is New Zealand's Food and Wine Country.
Innovation thrums through the region's wine districts as vintage after vintage delivers an abundance of award-winning, new world wine.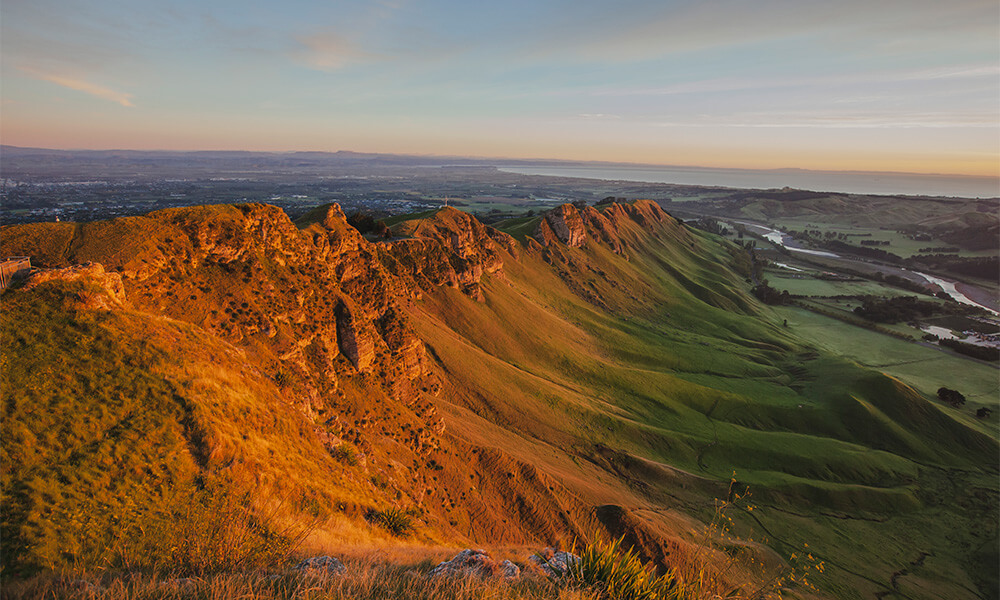 This pure landscape, that has been altered and transformed over centuries by Papatūānuku (Mother Nature), has now more than 25 different soil types and ripens over 38 varietals.
As the oldest wine-growing region in New Zealand, Hawke's Bay boasts a mix of renowned international wine brands as well as innovative, independent winemakers, who transform small parcels of grapes into unique interpretations of their turangawaewae (the land where they stand).
The region's twin cities – Hastings and Napier – are as vibrant as they are different. Napier, the Art Deco Capital of the World, glistens on the coast, while only 20 minutes inland, Hastings is the historic and artistic heart of Hawke's Bay, where an eclectic array of artisans embrace the cultural diversity of New Zealand.
Hawke's Bay is home to the widest range of tertiary viticulture and wine qualifications in the country and is a widely recognised farming, agriculture and horticulture powerhouse, leading production for many of the country's fruit and produce production and exports.
The Wine
Long growing seasons and flavourful wines
Hawke's Bay has been an abundant source of expressive, fine wine since 1851, when the first vines were planted by Marist missionaries.
Now the region's reputation is one of diversity – a place where more than 38 varietals of grapes can be ripened and developed into deep and complex wines that uniquely express characteristics of the time and place.
Responsible for producing up to 90 percent of New Zealand's red wine varieties, the region is renowned for its full-bodied Red Blends and elegant Syrah, however its Chardonnay is equally impressive and award-winning.
This is in part due to the region's Mediterranean-like climate, with heat summations somewhere between Burgundy and Bordeaux, and maritime influences that temper hot summer days, delivering long growing seasons and flavourful wines.
Credit must also be given to Hawke's Bay's exceptionally diverse terroir.
It is a region shaped by Papatūānuku (Mother Nature). Over thousands of years, Hawke's Bay's four major rivers have shifted to form valleys, terraces, and gravel flatlands.
From clay loam, to limestone, to sands and free draining gravels and red metal, this varied terroir allows winemakers to experiment with varietals, rarely seen across New Zealand.
Hawke's Bay boasts a mix of renowned international wine brands with grand cellar doors, and independent winemakers, who transform small parcels of grapes into limited edition, premium wines.
More than
a taste of wine
Hawke's Bay wineries and cellar doors are at the heart of the region's thriving visitor economy.
Interconnected by more than 200 kilometres of walking and cycle trails, Hawke's Bay's 200 vineyards and more than 30 cellar doors span from large, internationally recognised wine brands to equally impressive boutique offerings, where the winemakers themselves are ready to pour a glass of their finest.
Cellar doors are even found in the urban centres, in historic Art Deco buildings and chic, hidden courtyards, ensuring that wherever visitors travel within New Zealand's Food and Wine Country, they're never far from a glass of something special.
An extensive range of guide and tour operators lead visitors in their discovery of Hawke's Bay's wine experiences. Tours travel through the official wine sub-regions and recognised special character zones, and tastings showcase the unique flavour profiles unlike anything else in the country.
Premium wine tastings abound and deliver far more than a taste of wine, rather an insight into the region's history and its legacy to the New Zealand viticulture and winemaking industry.
Hawke's Bay is also home to several of New Zealand's most sought-after food and wine festivals, including F.A.W.C! Food and Wine Classic, throughout the year.
And after a day filled with history and flavour, visitors can wash it all away among the vines at luxury cottages and homesteads nestled within Hawke's Bay wineries.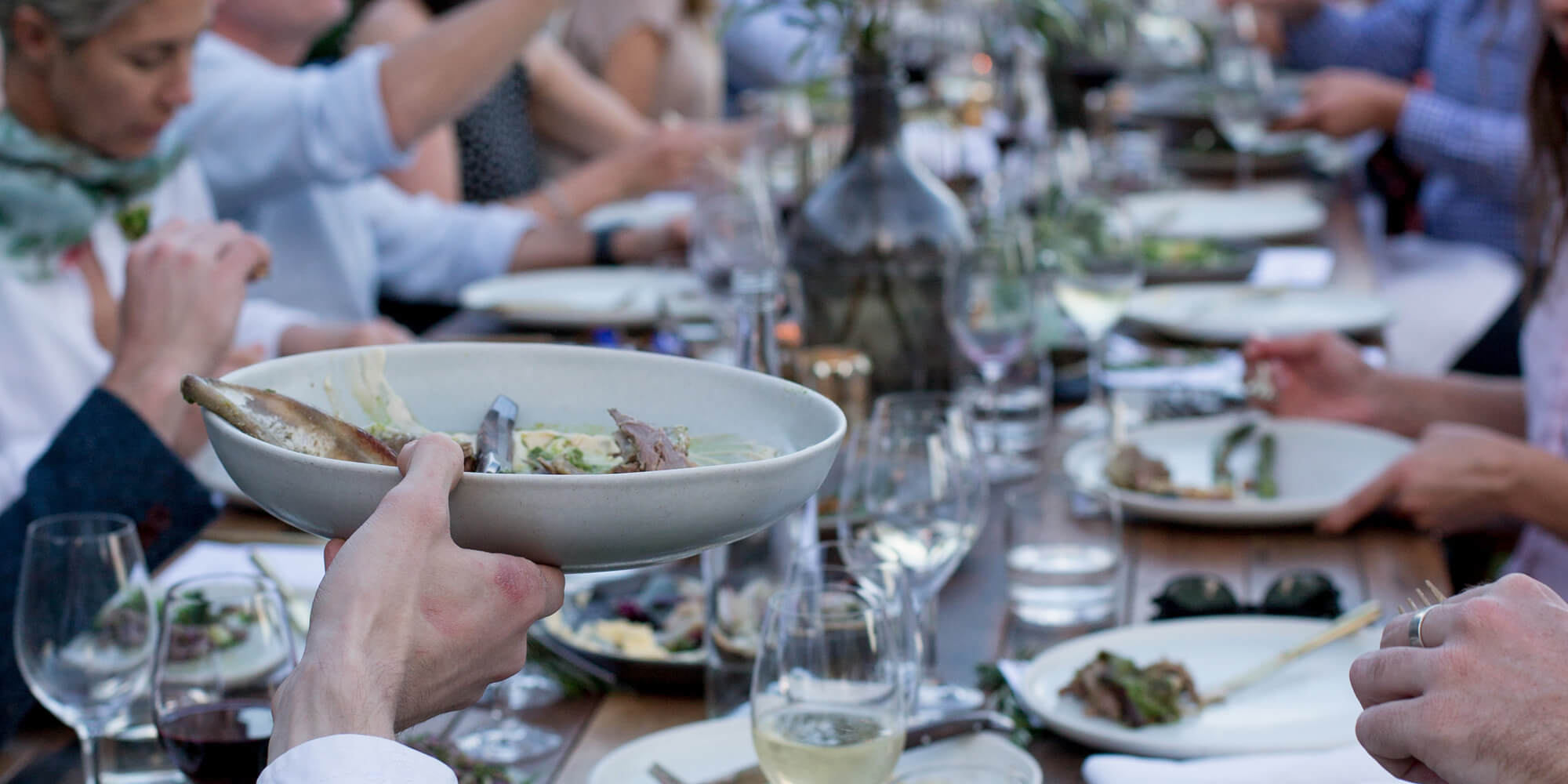 Hawke's Bay's dual strength as an agricultural and farming powerhouse as well as a producer of premium wine, makes it a legendary foodie playground.
It is this enticing blend that attracts passionate producers, artisans and urban restaurateurs who deliver New Zealand's foremost array of provenance-led, culinary experiences.
The region's unrivalled bounty ensures visitors experience the full gamut of paddock to plate, grape to glass and tree to table feasting.
Home to many of New Zealand's leading urban eateries, chefs are drawn to the region due to the proximity and ability of fresh, seasonal produce all year long.
New Zealand's leading producer of figs, olives, apples, pears, squash, tomatoes, nectarines, peaches and plums, Hawke's Bay is also filled to the brim with innovative artisans and boutique producers, many who sell their products at the local farmers' market', the country's oldest and largest.
Hawke's Bay's twin cities of Hastings and Napier deliver on this front as well – showcasing a range of dining options from hidden speakeasys and chic wine bars, to vibrant craft brewers and the region's feature bistro dining.
Visitors to Hawke's Bay must make an evening at the region's winery restaurants a top priority, with New Zealand's number one winery restaurant Craggy Range, and oldest winery, Mission Estate, both excellent options.
Aotearoa / New Zealand, is known as the Land of the Long White Cloud and has a rich and fascinating history, reflecting its unique mix of Māori and European/Pakeha culture. Hawke's Bay is known as Te Matau-a-Māui (The Hook of Māui), in reference to the master navigator Māui, who fished up the North Island of Aotearoa, and bestowed the first placenames to the region over 1000 years ago.
Stories of Māui and his many daring feats can be heard throughout Te Moana-nui-a-Kiwa, the great Pacific Ocean. But it is Te Matau-a- Māui / Hawke's Bay, that can claim the greatest fishing story of all time.
In fact, when you visit Te Matau-a-Māui, you can still see Māui's double barbed hook in the region's coastline, from the southern barb at Te Kauwae-a-Māui / Cape Kidnappers, curving all the way round to Waikawa / Portland Island in the North.
Today the iwi tribes that inhabit Te Matau-a Māui are Ngāti Rongomaiwahine of Māhia and Ngāti Kahungunu. Their descendants number more than 60,000 and are a united confederation of hapū / subtribes, that extend from Wairoa to Wairarapa.
If you're lucky, you might also meet one of Māui's descendants, or one of the many people of Hawke's Bay that carry that spirit of Māui – the many seekers who dare to question and challenge, amazing people capable of amazing things, exploring, providing, sacrificing, and doing what's right for people, place and planet, just like Māui.
Your contact
in Hawke's Bay
rachelc@hawkesbaytourism.co.nz
Internships
Internships are open to students currently studying at an academic institution in a Great Wine Capital City
PHOTO CREDITS:
Image: Kirsten Simcox
The Wine: Craggy Range
Tourism: Cycling, with Cape Kidnappers in background
Gastronomy: F.A.W.C! Food and Wine Classic – Craggy Range
Culture: Ātea a Rangi pou
Internships: Napier City – Pacific Ocean sunrise