Porto is a breath of fresh air – beautiful every day, from every vantage point. Oozing culture and authenticity, the city presents monumental history, contains both quaint and exclusive shopping areas, and invites you to stroll along its waterside promenades.
This charming city, with its exquisite historical centre recognised as a UNESCO world cultural heritage site, is just the beginning of your Portuguese wines adventure.
Porto promises to inspire you with 2 great wine regions; Douro (the birthplace of Port wine) and Vinho Verde.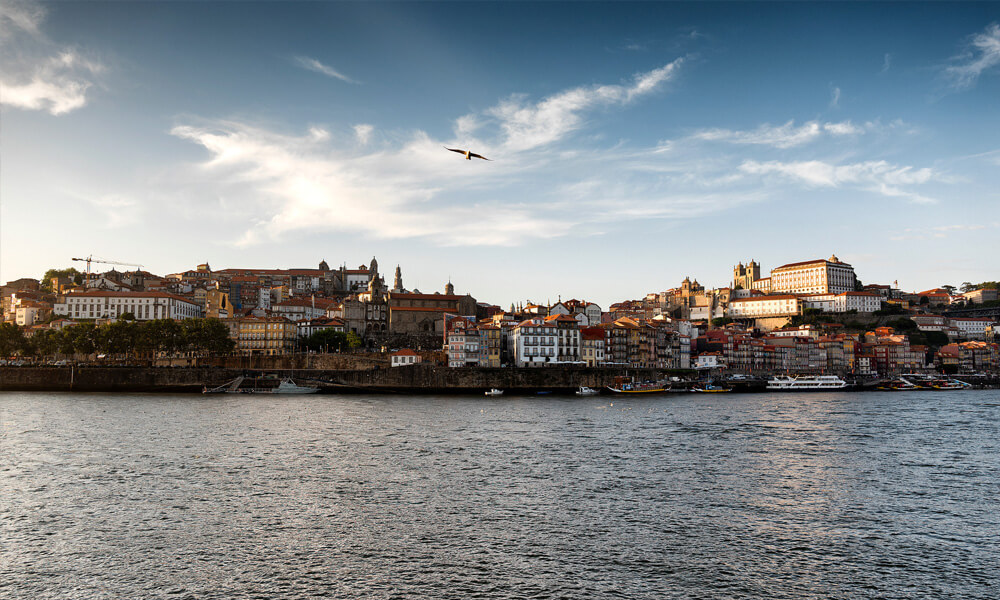 Porto, Portugal's second largest city, located in the northwest of the country and set by the shores of the Douro River, unfolds along the river bank and the sea shore.
Often surrounded and invaded, but always remaining unvanquished, the city of Porto really is a living heritage. A destination that regenerates and reinvents itself, while maintaining its core character, grounded in unshakable granite.
It has a welcoming and conservative atmosphere where you can find a perfect mix of tradition and modernity. Indulge all of your senses as you explore the many different areas Porto has to offer, for an unforgettable experience:
Be inspired by photogenic Ribeira, you can take a smooth or a thrilling boat trip on the Douro river. Contemplate Casa da Musica (house of music), an icon of contemporary architecture. Enjoy the hipster vibe of the cool Baixa neighbourhood, experiencing amazing panoramas at the top of the 240 steps of the Torre dos Clérigos, and discover the best sunset from the Virtudes gardens. Relax and stroll in beautiful coastal Foz… and there is so much more.
Geographically well located, Porto is just a short trip away from the surrounding country areas – some of the most spectacular landscapes in the world – thus being the perfect starting point to your immersion in the connected wine regions.
Don't just take our word for it; come and see for yourself!
Wines
Porto Wine is the most prestigious and international of all Portuguese wines
Port Wine
Port Wine is the most prestigious and international of all Portuguese wines. It's a fortified wine, produced exclusively in the Alto Douro region, the first demarcated and regulated wine region in the world, since 1756. described by UNESCO as a "living and evolving cultural landscape of outstanding beauty".
Port stands out from other wines because of its incomparably rich and intense aroma, a long finish both on the nose and palate, a wide range of sweetness and color, and a high level of alcohol content (generally between 19-22%). Thanks to the different types, of Port wines, with wonderfully distinct characteristics, the possible pairings are numerous, and sometimes unexpected and surprising.
Douro Doc
Douro wine region, doesn't rely exclusively on Port wine, producing also worl-class DOC wines, which recognition for its high quality has been increasing both national and internationally.
Vinho Verde
The Vinho Verde region, located in the northwest of Portugal, and influenced by the Atlantic ocean produces an exceptionally unique wine.
Its typicity is the result of the natural conditions (soil, climate, geology and topography), and the grape varieties used – including the famous and fine Alvarinho.
Vinho Verde wine is thus characterized by the citrus color and fruity and floral aromas. Your taste buds will delight in the fresh, smooth, and balanced flavour; which is light in body, of low alcohol content, presents the perfect acidity, with excellent harmony and persistency in the mouth.
Porto is internationally renowned as a City of Wine and is also one of Europe's oldest tourist destinations, offering its visitors authentic and unique experiences.
Porto's wine tours and tastings could never fail to delight; the exquisitely stunning surroundings, people you will meet, and also the unique and famous wine you will undoubtedly fall in love with.
While in the city visiting the famous Port wine cellars is a must do. You will surely be inspired to further explore the region and learn more about its wines and traditions.
The vineyards are temptatively close to the city, and on the way to your wine destination you will be dazzled by the beautiful landscapes.
Quintas (wine producing estates) offer a wide variety of wine tourism activities providing its visitors truly immersive and fulfilling experiences.
Participate in the harvests (around September), board on a cruise, picnic in the vineyards, visit museums, cycling through the vineyards, be a winemaker for a day, relax on a wine SPA, taste the traditional gastronomy, or even sleep in a wine barrel… there is so much to discover.
Great Wine Capitals' recommendations will keep you busy and entertained for the duration of your adventure.
Have a look at our
Insiders'
guide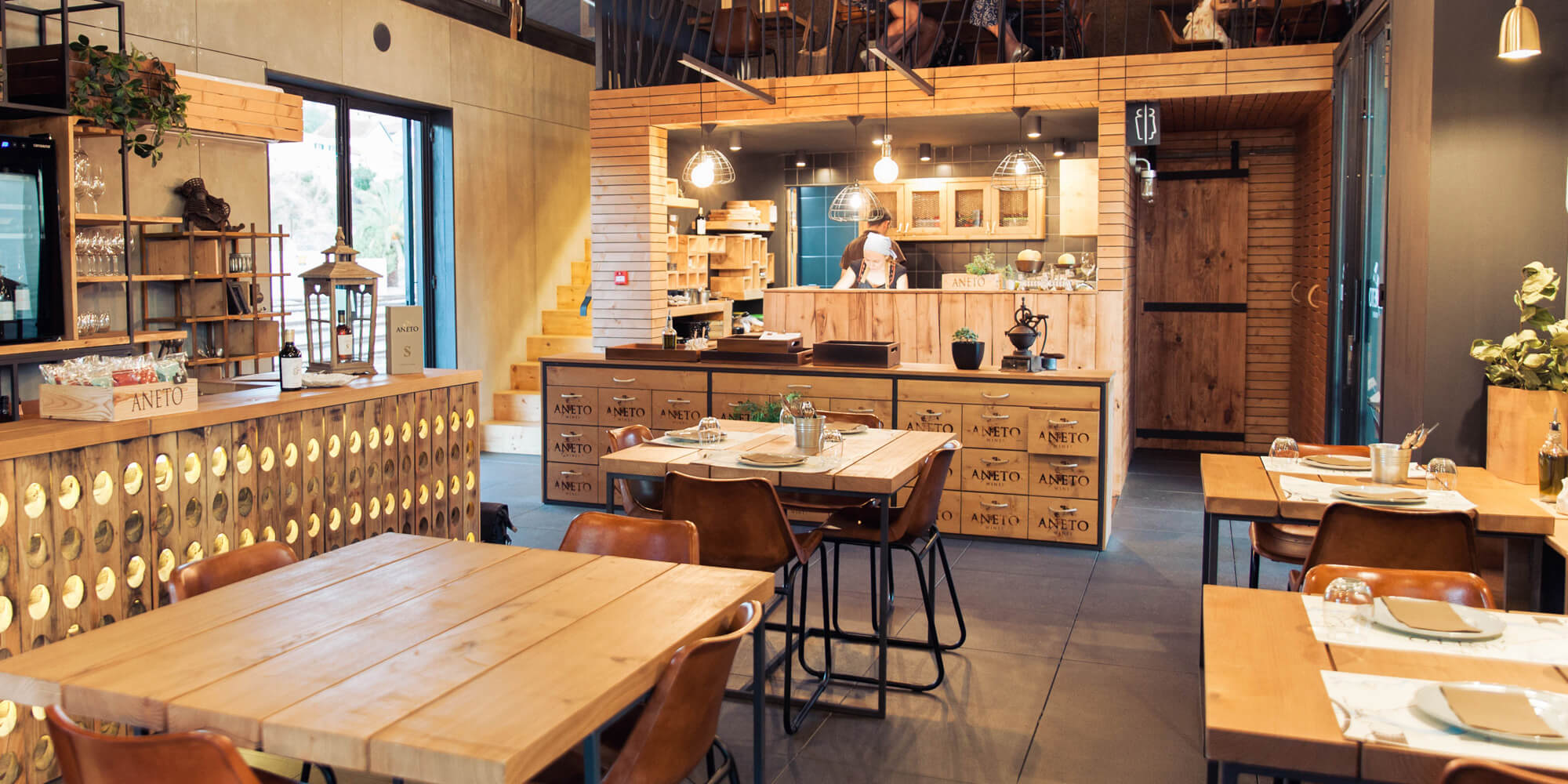 The gastronomy of Porto and its region is a mirror of its cultural diversity.
Please do not leave without savouring traditional dishes like; "Tripas à moda do Porto" (tripe) which symbolises the famed generosity of Porto, the deliciously satisfying "Gomes de Sá" cod, or.the Francesinha sandwich with its secret sauce. These are only some of the typical delicacies.
However, the cuisine is not limited by the traditional. Internationally renowned chefs, including some Michelin starred, will also offer you mouthwatering and cutting edge modern dishes.
Internships
Internships are open to students currently studying at an academic institution in a Great Wine Capital City
PHOTO CREDITS:
Porto: [ Miguel Nogueira ]