The activity begins at sunset to enjoy the amazing settings. The films are projected on a giant inflatable screen (12 x 8 meters) when it gets dark.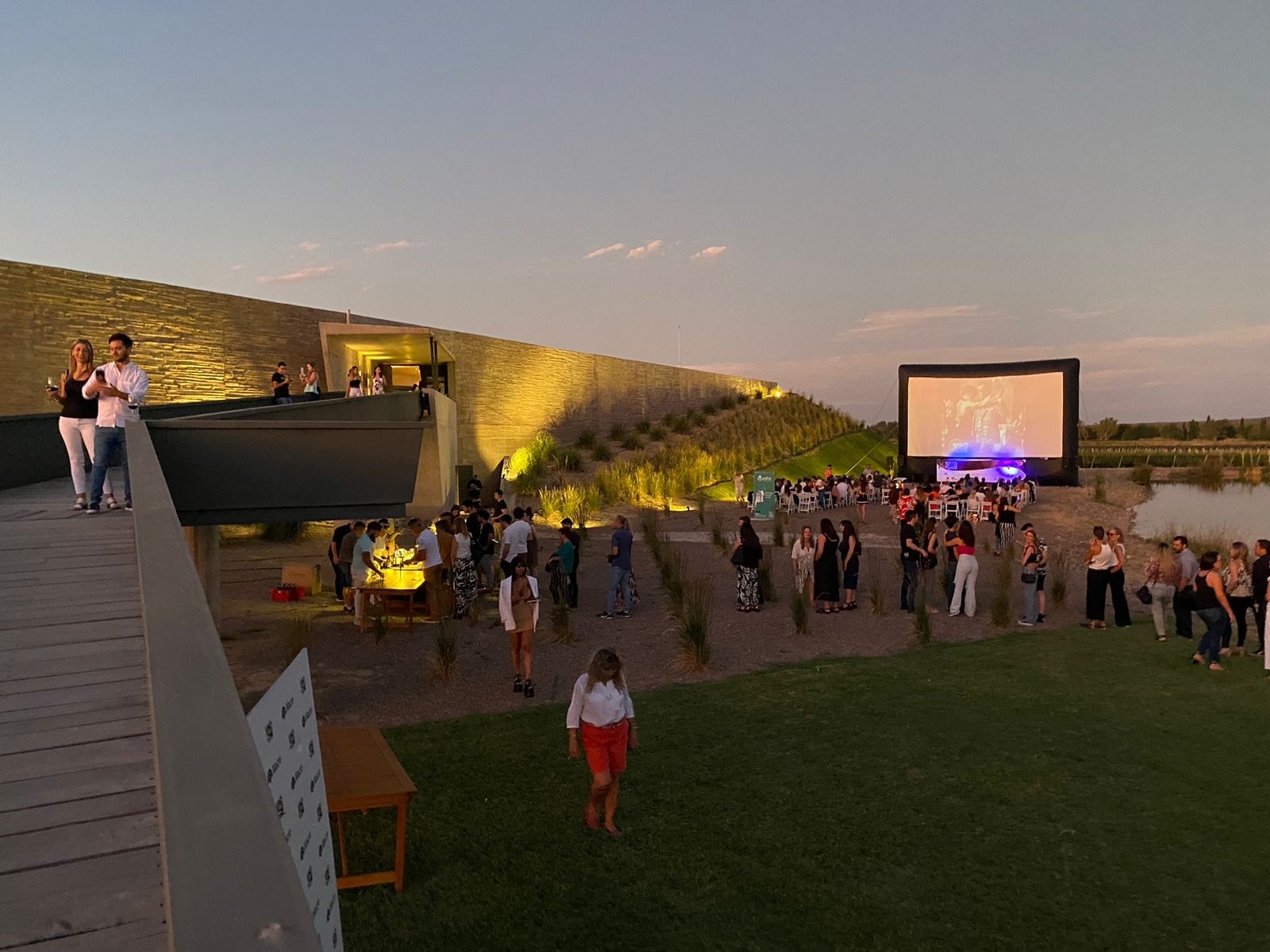 It should be noted that the organizers collaborates with different charities every year.
The name of this activity is a play on words. Although `Vino el Cine` means that the cinema arrived, the word `vino` in Spanish also means 'wine'.
The origins
This activity began in 2011 and is carried out during the summer months every year: October, November and December. Generally, the calendar is organized in about 20 wineries on Thursdays, Fridays, Saturdays, Sundays and the eve of holidays. The selected films are usually classic or cult films, both from Argentina and from international cinema.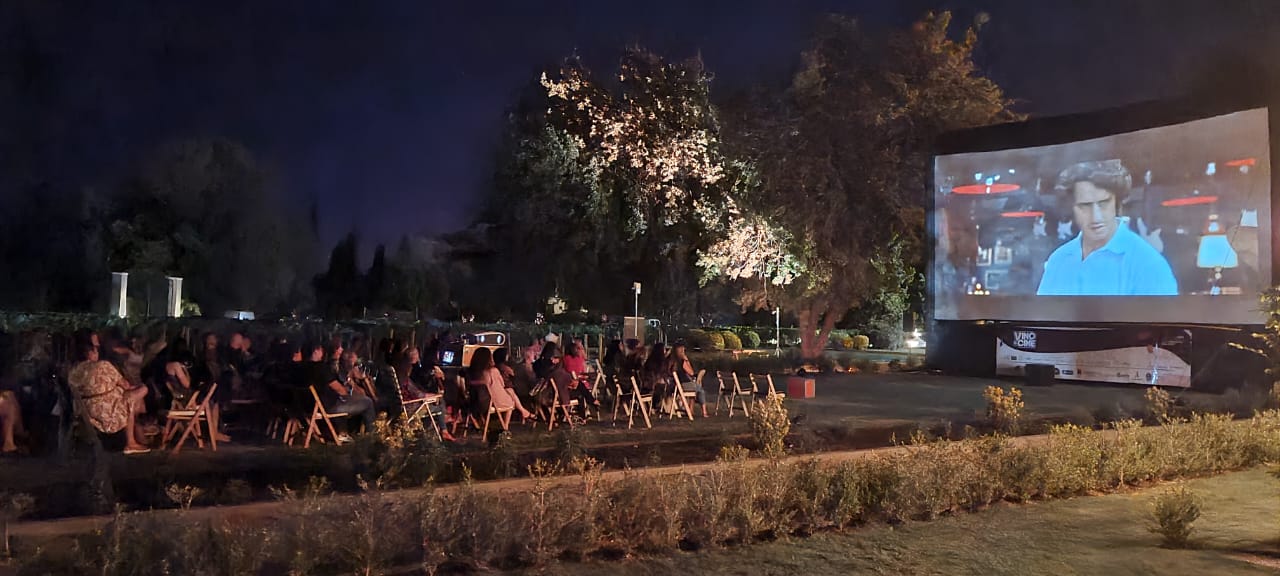 Awards
Vino el Cine has received several Best of Mendoza's Wine Tourism awards from the Great Wine Capitals. In 2018 and 2019 it obtained the Silver Medal for Innovative Experiences. Also in 2018 it was presented with the Bronze Medal for Art and Culture. Finally, at the 2023 awards, it won the Gold Medal for Art and Culture.
Contact
Marcelo Costa
+54-9-261-3896627
mcosta@megacineaudiovisuales.com
https://www.instagram.com/vinoelcinemendoza/
https://www.facebook.com/vinoelcine/
Information and Photo Credits: Marcelo Costa, Vino el Cine