At Babylonstoren, the overall effect is relaxed yet well heeled with some of the existing farm buildings transformed into sophisticated guest accommodation. Set adjacent to a 3,5 hectare cultivated fruit and vegetable garden, the cottages are characterised by thick whitewashed walls, elegant gables and hearty fireplaces that emulate an authentic farm stay experience. The interiors take on an altogether contemporary feel when paired with the modern lines of furniture by international design brands such as Kartell, Magis, Philippe Starck and the Bourellec Bros. There are six one-bedroom suites, as well as three one-bedroom cottages and four two-bedroomed cottages.
TAKE A WINE TOUR ON A TRAM
Babylonstoren wines are produced in a state-of-the-art winery that showcases the soils and climate, with its popular pinot noir and chardonnay offering lush tasting opportunities. One of the most exciting offerings is its location along the Franschhoek Wine Tram route, where guests can hop off for a tasting or daily cellar tour. They can also enjoy their new wine tunnel, journeying through centuries of making and storing wine.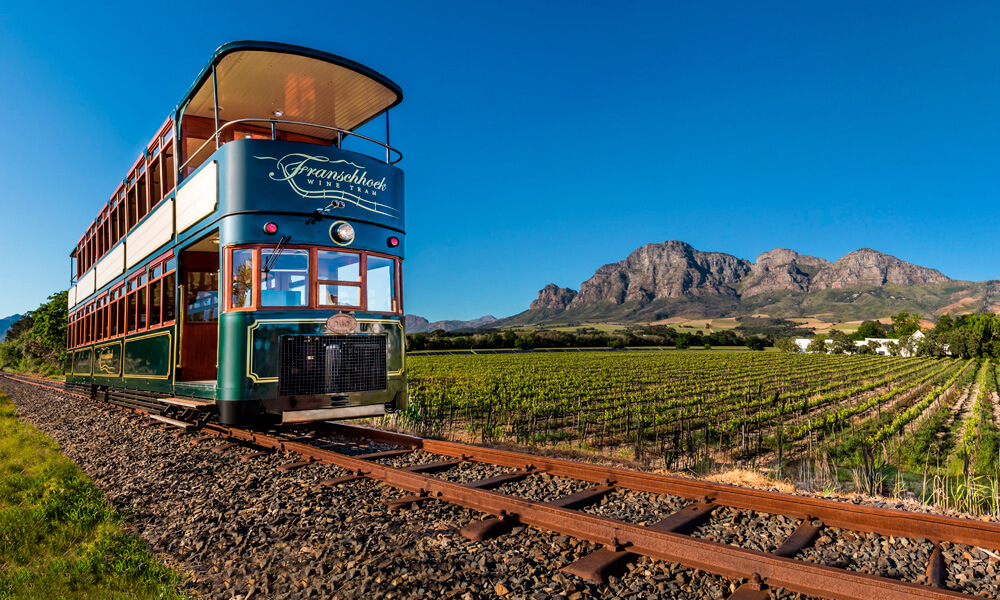 "An award like this means so much for Babylonstoren, especially for our staff just to show that the hard work we put in, bears fruit. We are really focused on attention to detail and quality in everything we do here… We are really thankful and excited to see what this means for tourism in South Africa."
– Marisa Beyers – Head of Media and Communications, Babylonstoren
For full list of winners and more information download the e-booklet HERE | Best Of Wine Tourism Awards 2023 Cape and the Western Cape