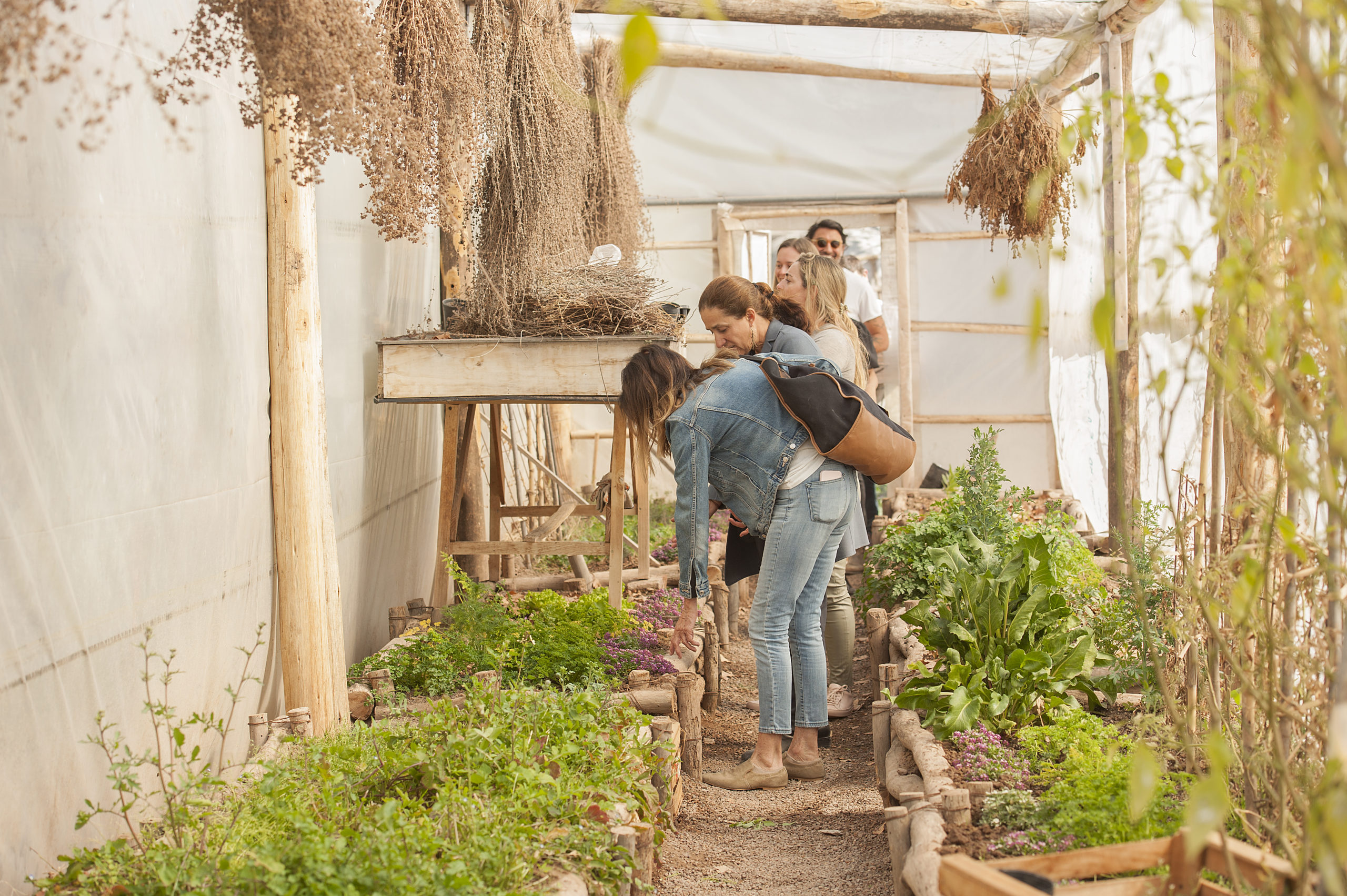 The recognition was for its Terroir Experience, where guests tour the garden to learn about it and taste products directly from the plants. After that, they participate in a cooking class and enjoy a 9-course lunch paired with wines from the Pescarmona Family's Cellar, that include wines from 2000, 2001, 2007 and 2013.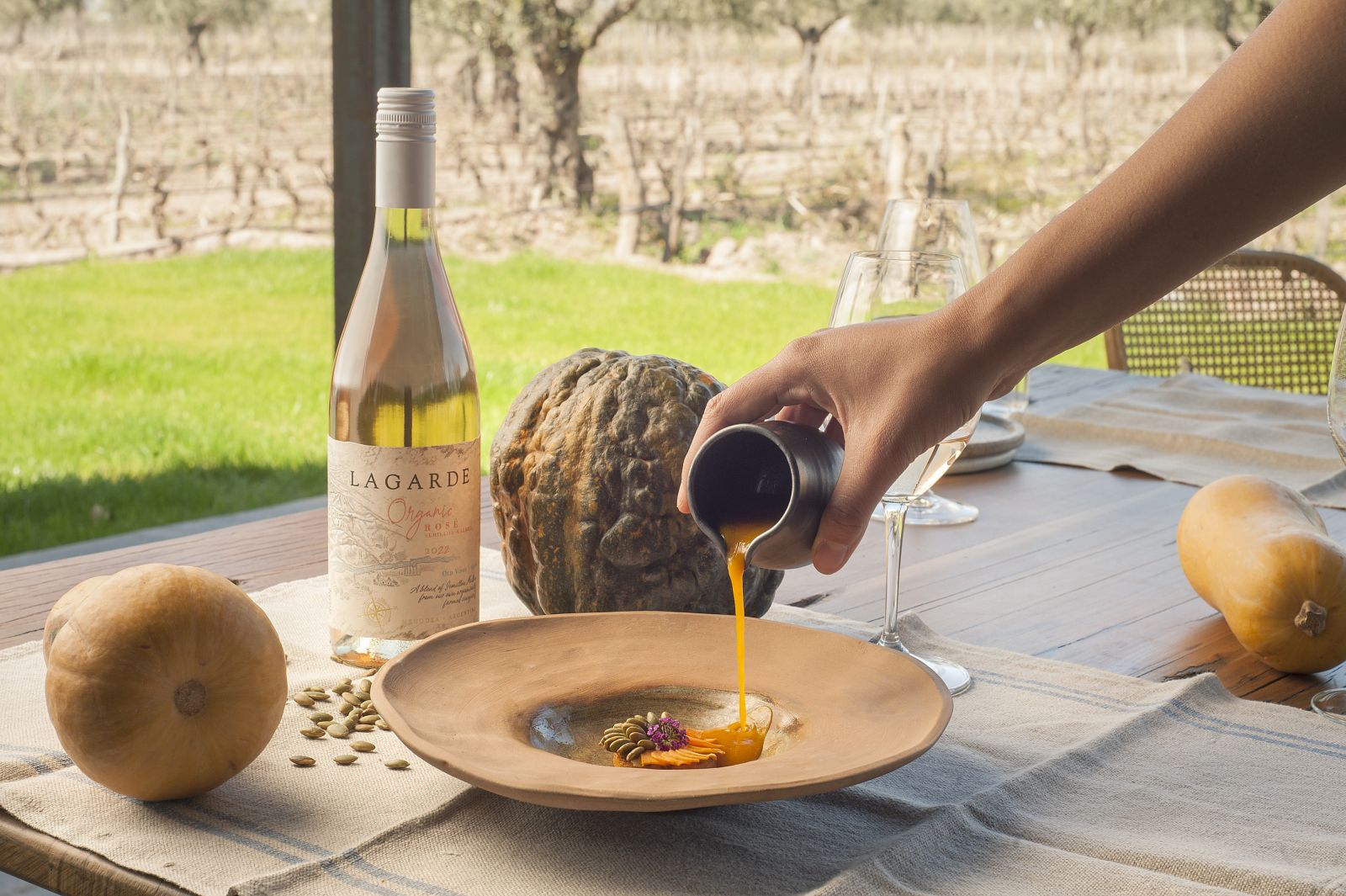 The concept
Zonda is the name of a very particular hot wind that blows in the Mendoza and San Juan provinces and it is part of its geography and culture.  All dishes at Zonda are made with natural local products, that represent the traditions of Mendoza. Guests of Zonda restaurant at Lagarde Winery, can enjoy authentic "cuisine de terroir" at tables carefully placed on a terrace next to the vineyards. It is a true gastronomic paradise located in Luján de Cuyo, just 20 kilometers away from the City of Mendoza.
All dishes are prepared on a large bench full of freshly harvested vegetables. Seasonal organic products prevail in this environment with almost no distinctions between kitchen, dining room and vineyards.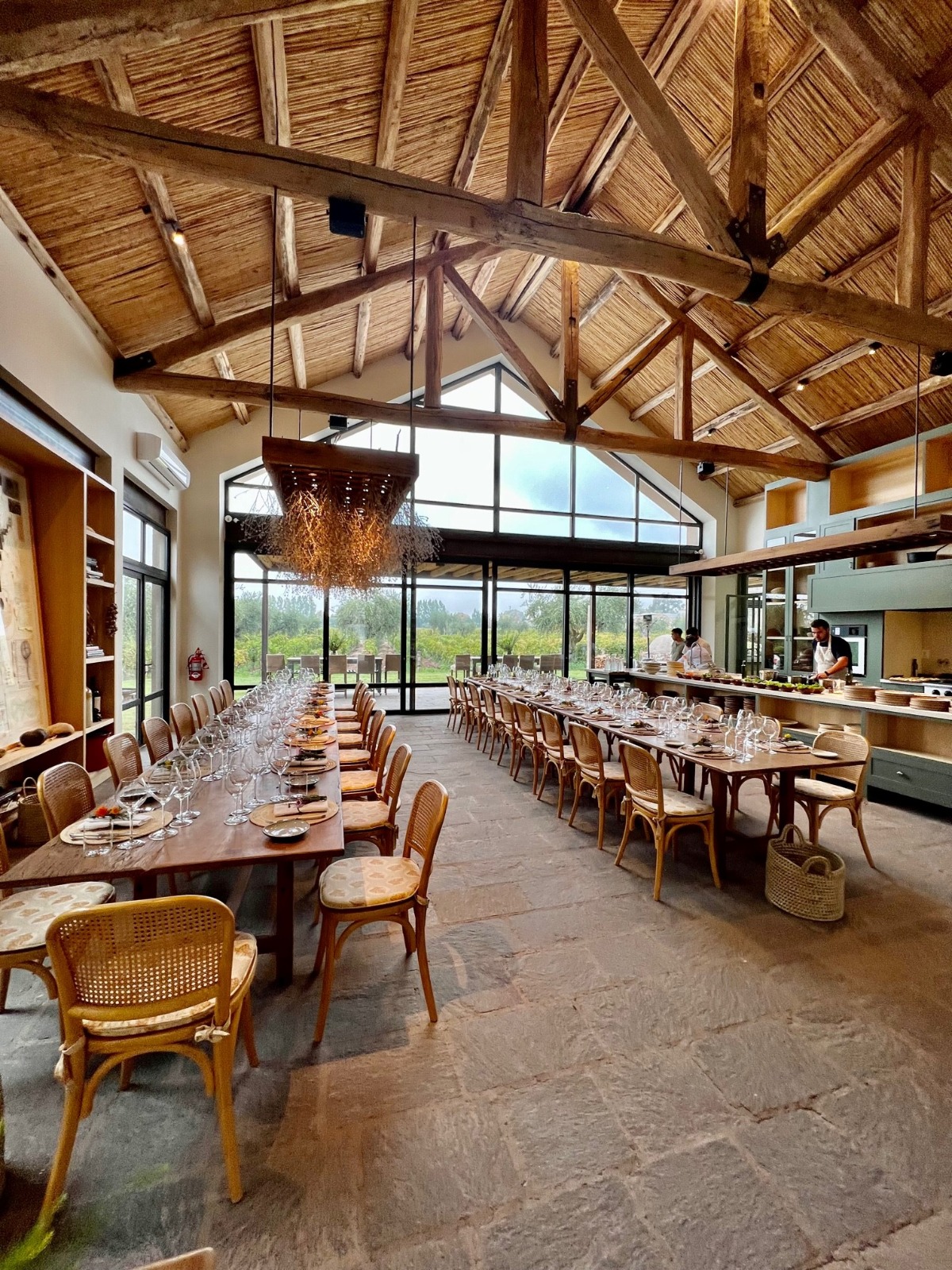 The menu consists in several steps inspired in the barbecue tradition of Argentina and paired with wines from the Winery's collection. The premise is to present regional flavors that convey the essence of the Mendoza culture. Besides the Gold Award for Innovative Experiences, the excellence of its preparations also earned Zonda the silver award in the 'Restaurant Category' of the Best Of Mendoza's Wine Tourism 2024.
"We want visitors to enjoy an authentic regional experience in company of our wines. We want that they spread the word about our traditions," highlighted Sofía Pescarmona, CEO of Lagarde Winery.
Other experiences
Zonda also proposes other experiences, such as full days at the winery, lunches and dinners. They also offer a program called "By the hand of the chef", in which renowned chefs share the table with their guests, challenging them to discover new flavors and sensations.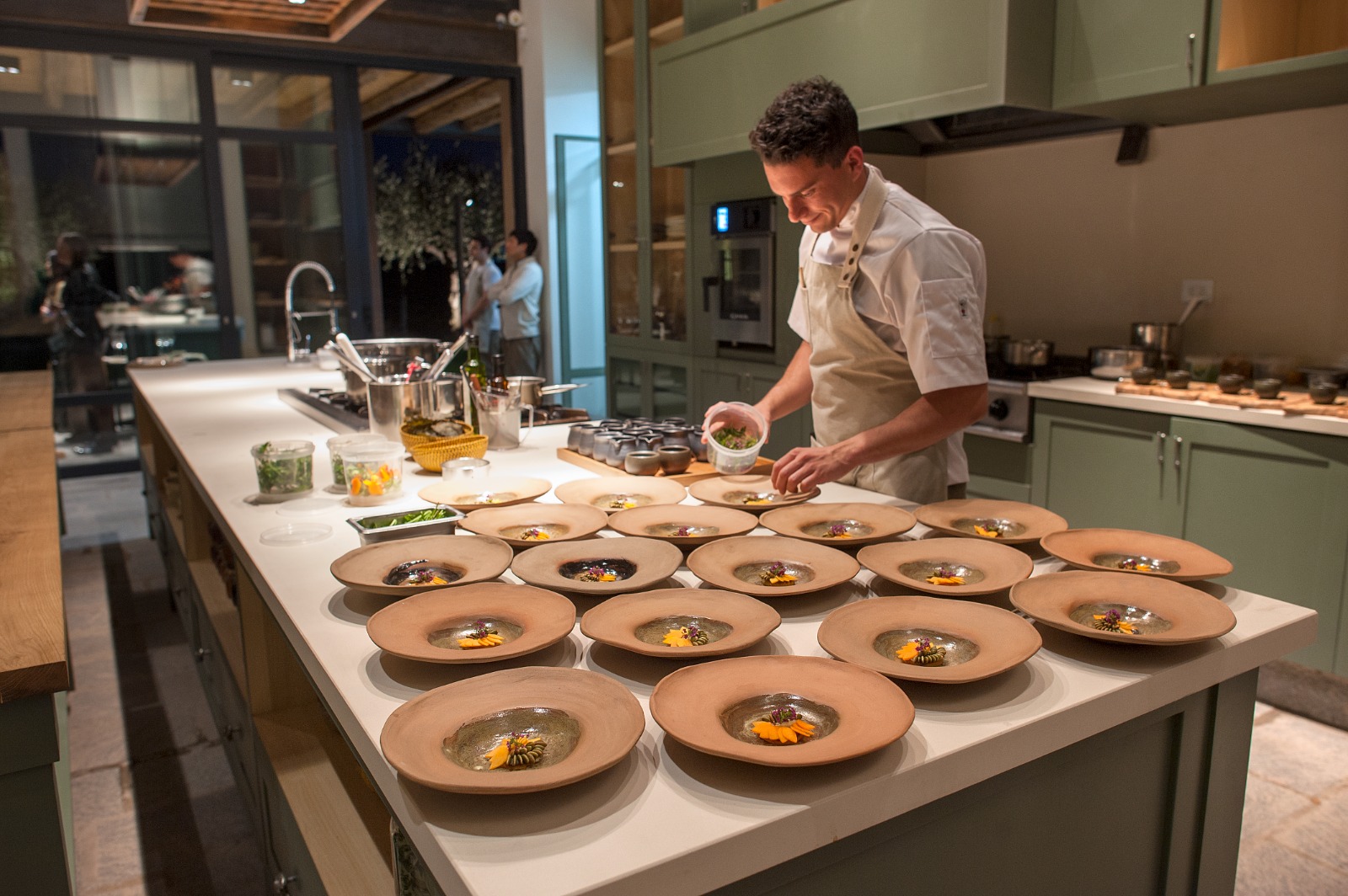 Architecture and sustainable commitment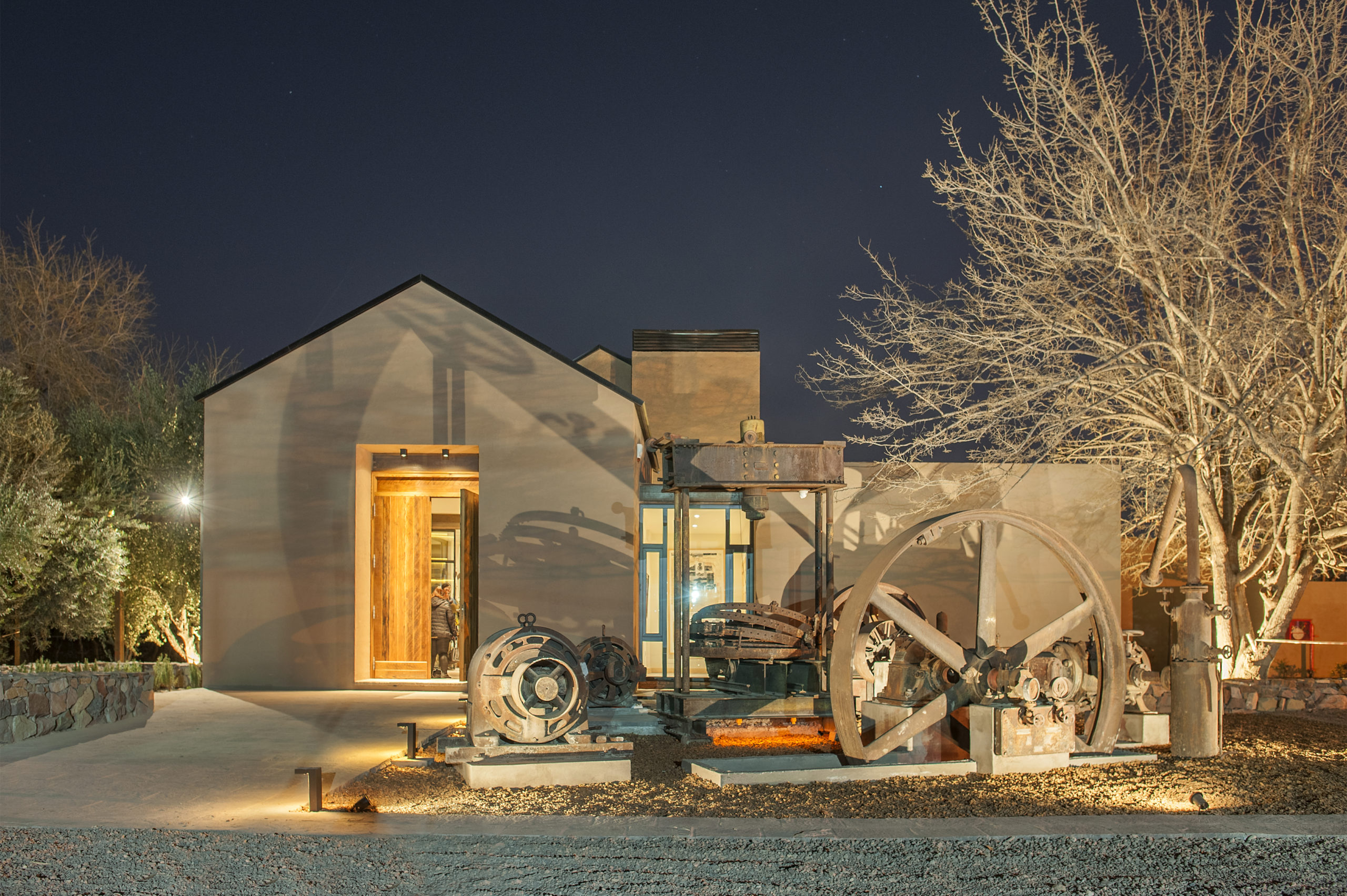 With a typical Mendoza style and architecture, Zonda has a wide view of the vineyards and centuries-old olive trees. Following this concept, the tableware is made by local artists such as Ana Simionato, Agustin Herrera and Yamile Abraham.
In line with Lagarde's commitment to sustainability, the restaurant team is careful with the environment, producing the least possible waste.
Zonda is also a space for education and training for new jobs. Through different programs, Zonda offers internships to young people to enrich the local environment with their capabilities in hospitality and gastronomy.
About Lagarde Winery
The Zonda restaurant belongs to Lagarde Winery, which was founded in 1897 and is today run by sisters Sofía and Lucila Pescarmona. It currently brings together the best of both generations: it occupies an old building, equipped with the latest technology and with a production capacity of around 2,000,000 liters of wine.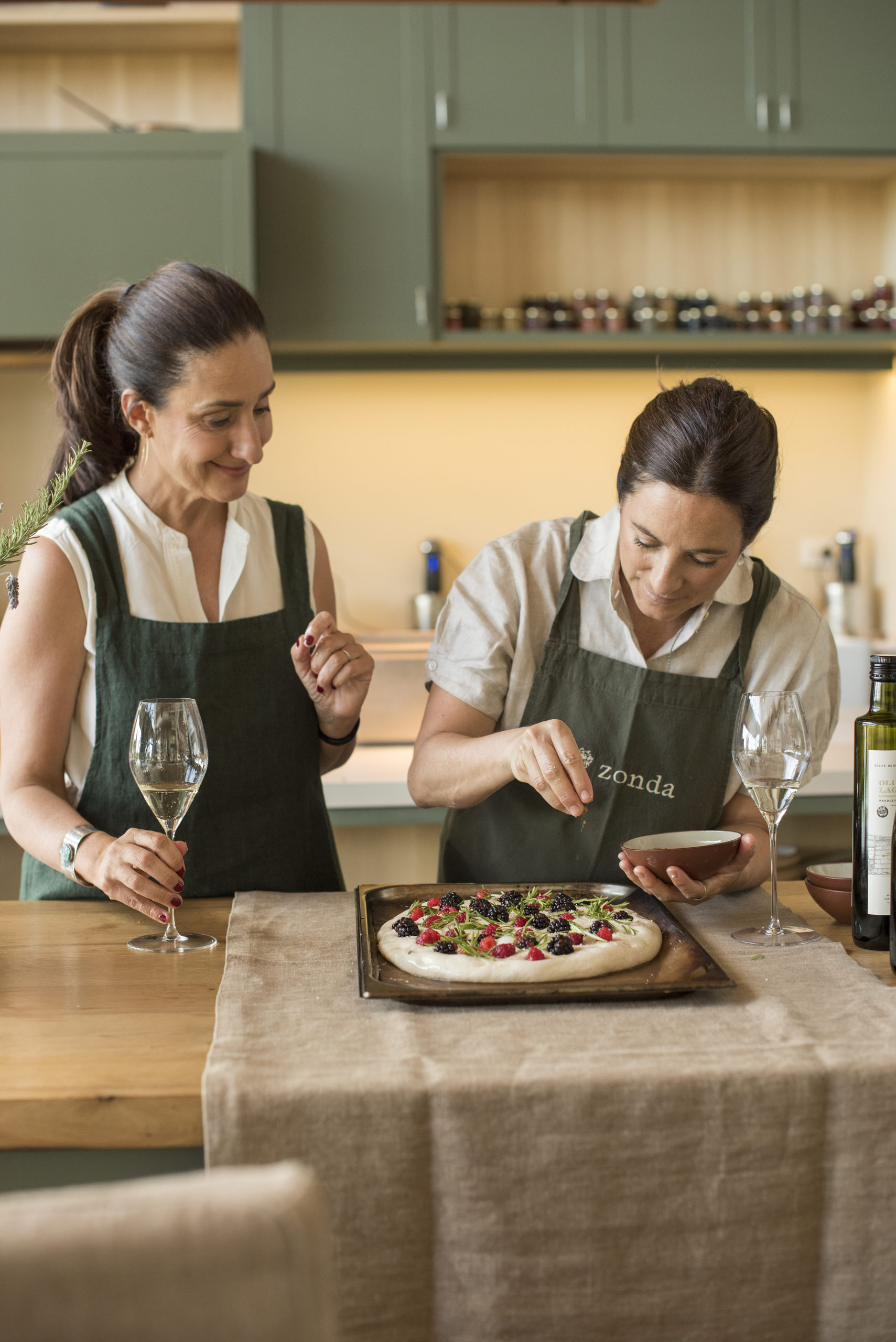 The property has vineyards planted in 1906, 1983, 1986 and 1999. They hold traditional and non-traditional varieties, producing everything from classic profile wines such as Malbec DOC to vibrant proposals such as the Viognier (bold, fresh, with beautiful herbaceous notes) that bears the tag 'Sisters Project'.
The vineyards are located mainly in the micro-region of Luján de Cuyo, with some plots in Tupungato and Tunuyan (Uco Valley). Both the Lagarde Winery and its Fogón and Zonda restaurants are located in Luján de Cuyo.
For more information about the Zonda restaurant, visit:  https://www.lagarde.com.ar/experiencias/zonda
 Text and photo credit: Ministry of Culture and Tourism of Mendoza, Zonda Restaurant