Accommodation at Casa da Quinta Amarela, a centennial mansion surrounded by 15 hectares of vineyards is an experience to be remembered, on the left bank of the River Douro, in the spot classified by UNESCO as World Heritage. It is no coincidence that it won the regional award in the accommodation category of the Best Of Wine Tourism Awards 2023.
Casa Amarela, which has been a Port producer forever, although it has only had its own brand since 1986, and CDO Douro wines since the beginning of the 21st century, has been in the possession of the Regueiro family for three generations, since 1835.
The provision of accommodation was added to this producer's wine tourism offer in 2020. Quinta da Casa Amarela has recently opened a project in the field of Tourism in Rural Areas – "Quinta da Casa Amarela – Casas da Quinta" with the signature of renowned interior designer Paulo Lobo.
This is the new pillar of a Family project already supported by previous ones: viticulture, commercialization of DOC Wines Douro/ Porto and Wine Tourism.
Now, its activity is fundamentally based on 4 strategic areas: Development of sustainable viticulture; Wine production, obeying a judicious system productive where qualitative concern prevails; Wine tourism, with visits, several Wine Tastings and recreational activities of a pedagogical nature linked to Wine; Tourism Accommodation in Rural Areas, with a wide tourist offer.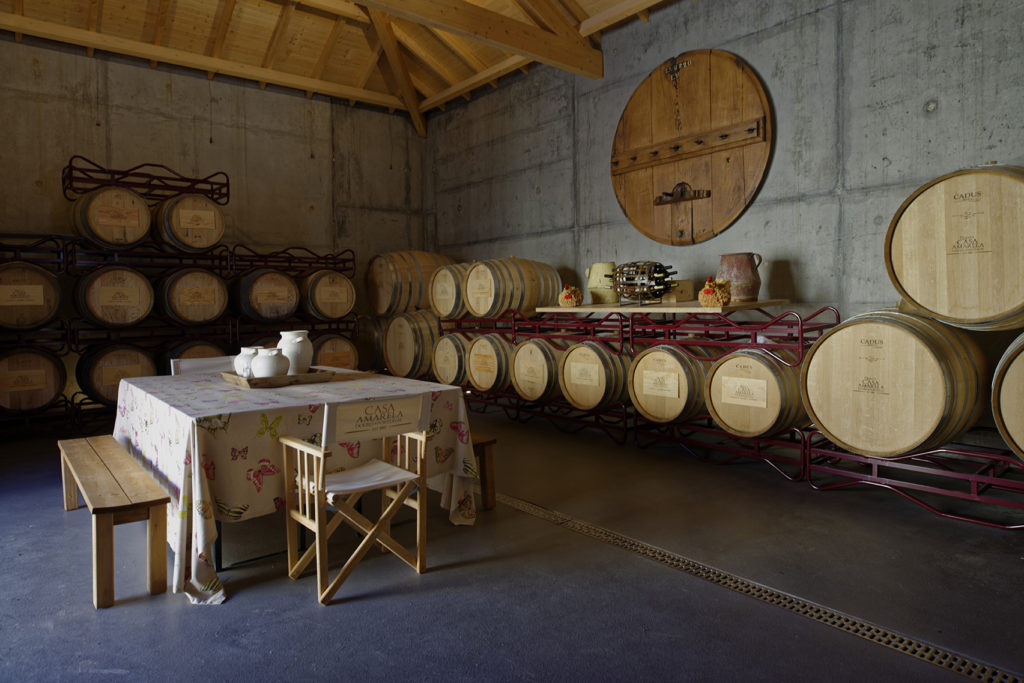 With this new accommodation in Quinta da Casa Amarela, the 1835 House was refurbished and rehabilitated respecting the history and the surrounding territory, but giving it the comfort and modernity for whom demand and quality are attributes in their choice.
It is composed of four rooms – Ruby, Tawny, LBV and Vintage – and another independent unit, which originated from the successful adaptation of a traditional stone building next to the swimming pool.
Surrounded by vineyards, the House also has a dining room, a living room, a tasting room/bar, indoor balcony, outdoor patio, garden with shower garden, outdoor dining area, private free parking and outdoor lighting.
In a cosy and intimate family atmosphere, reminiscent of old family homes, you can taste excellent wines, enjoy the unique landscape and savour the regional gastronomy. Guests can also purchase the Quinta's wines.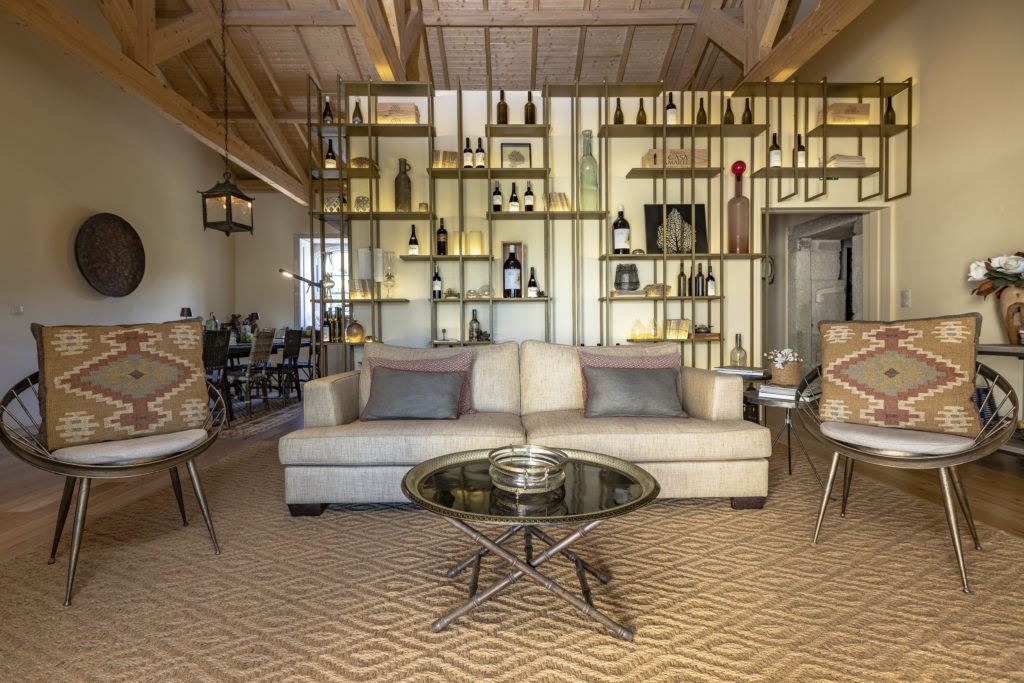 Casas da Quinta offers several educational experiences linked to wine and gastronomy. There is also the possibility of doing picnics and cultural programs (all programs upon request and by prior appointment). Nearby there are many options for exploring the Region: hiking trails, visits to farms, boat trips, visits to museums.
In this wine tourism, where attention to detail is the seal of quality, a recreational component is available so that tourists may be able to interpret the vineyard and the landscape.
In this context, the Quinta has various recreational activities that provide fun for all the family and for groups of all ages, such as "Live the Vineyard", "The Wine Game", the "School of Wine", or the preparation of regional cuisine meals for groups.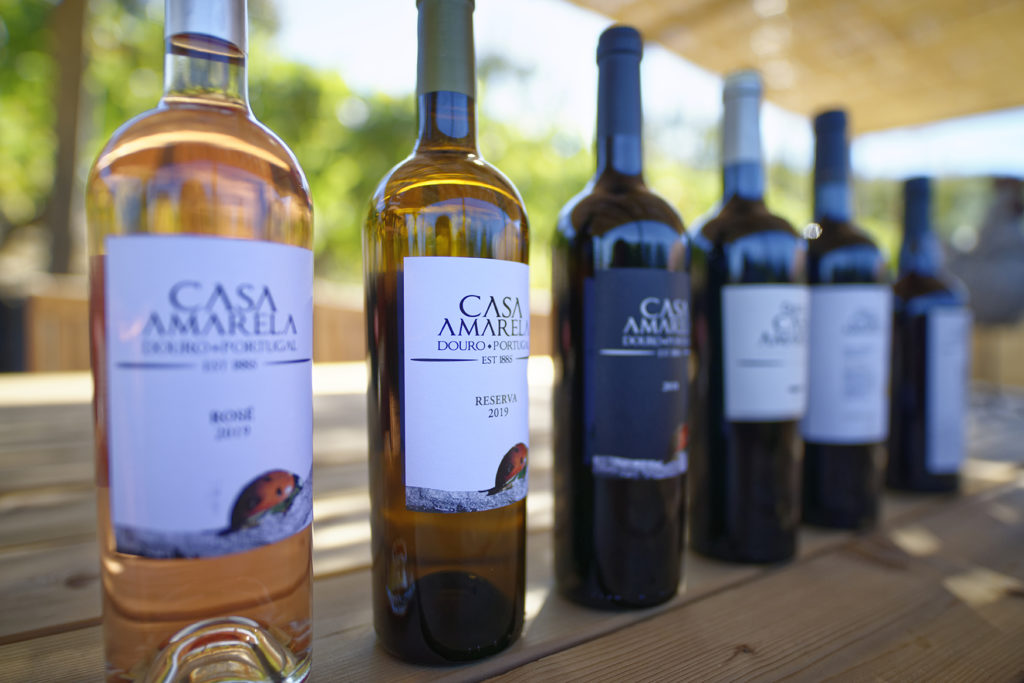 When it comes to wine tastings, Quinta da Casa Amarela offers different types of tastings such as "Discover and feel" – Port Wine with Chocolate; "Discovering your wine profile" – From the most elegant and fruity to the most complex and structured; "Tasting the classic wines" –Tinto Selection, Tinto Reserva, Tawny Porto 10 anos, "Innovation Tasting" – Learn and discover 3 great white wines; "The Douro and its Nectars" – Premium tasting of the Quinta's greatest wines: Tinto Reserva, Tinto Grande Reserva, Laura, Porto Vintage.
These are some of the proposals to choose from, always in harmony with small gastronomic notes linked to the identity of the region.
Text by António Catarino and Quinta da Casa Amarela
Photos by Quinta da Casa Amarela
Learn more about Porto – Great Wine Capital