Six Senses Douro Valley sits within the beautiful UNESCO World Heritage-listed Douro Valley. This guest accommodation quinta dates to the late 19th century when it was known as Quinta Vale de Abraão and its contemporary interiors reflect both this rich heritage and Six Senses' design values.
The hotel has just become the first in the Iberian Peninsula to receive certification from the Global Sustainable Tourism Council – GSTC, which is an international entity that establishes criteria for tourism, which serve as guidelines for companies and destinations to become more sustainable, being a reference for the sector.
This achievement reflects the hotel's strong commitment to sustainable tourism, including measures to reduce water and energy consumption, efficient waste management, prioritization of local suppliers and services, and support for the local community through the Sustainability Fund.
This isn't the first time Six Senses Douro Valley has been recognized for its sustainable practices. Among other awards, the hotel was also recently distinguished by the Great Wine Capitals in the Best Of Wine Tourism 2023 competition, in the Sustainable Wine Tourism Practices category, prize it had already won in the 2020 edition. It's clear that luxury and environmental practices go hand in hand at this stunning hotel in the beautiful Douro region of Portugal.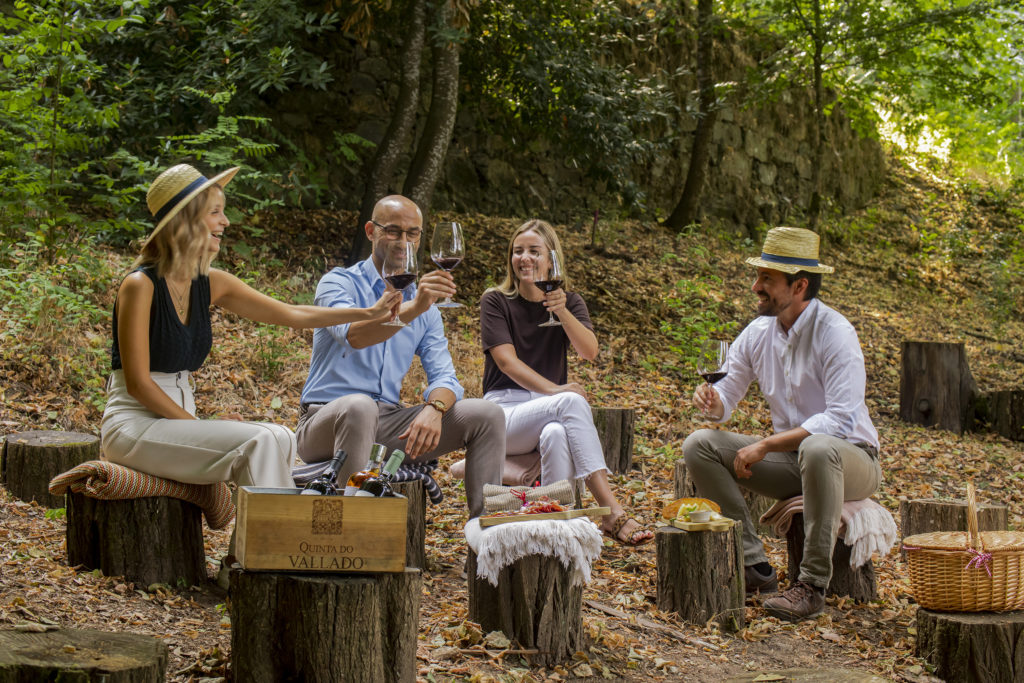 At Six Senses Douro Valley, sustainability underpins the decisions made every day, both large and small, and at all levels. Whether it be how the land is used to grow food, the management of energy and waste, the efforts to conserve water and source local and seasonal ingredients for the resort's menus, to the promise made to the local community to employ hosts from the valley, sustainability always guides in the decision making.
Since opening, this unit has come a long way, established several projects, created new partnerships, created initiatives and generated opportunities for those who visit to engage with Douro Valley in sustainability.
In terms of Sustainable Wine Tourism Practices, the Six Senses Douro Valley hotel continues to work in a manner that justifies praise. The abolition of non-essential plastic is one of the short-term goals of this luxury hotel. The 'wine library', with over a thousand references and which is, in a way, the heart of the hotel, has converted recycled bottles into lamps. Wine boxes have also been reused as appliqués on the walls and composting is an imperative activity.
Another practice rooted in the culture of this hotel is that of 'from farm to table'. An example of this is the honey consumed in the hotel, which is produced by bees from a dozen hives located somewhere in the surrounding 10 hectares of forest, where wine tasting in full contact with nature is also possible. Also, many producers are changing the way they farm, converting to organic methods to use less chemicals and grow in harmony with the environment. Several local producers have introduced their organic food and wine to Six Senses Dour Valley, being delighted to present their fine produce.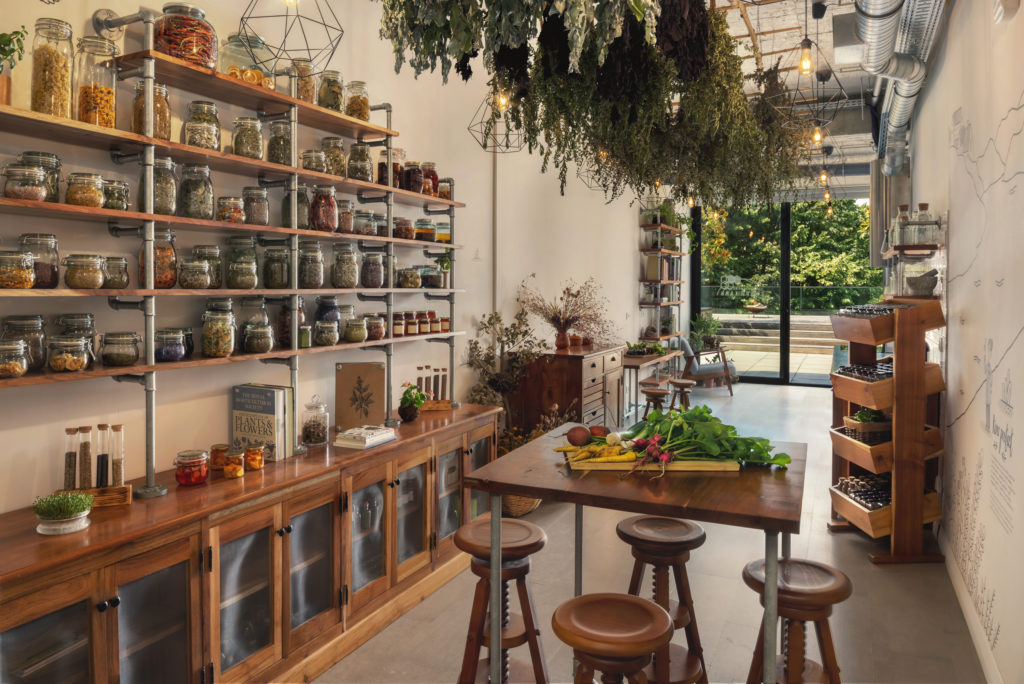 Social Responsibility
Social concerns are also associated with the management of this unit: the hotel's Sustainability Fund, which is a percentage of the overall revenue and fifty percent of sales from Six Senses water, goes towards funding underprivileged children, at-risk animals and a beautiful community forest. In fact, this Forest Restoration Project is a true labor of love, taking a great pride and pleasure in nursing this parkland back to health and making it a home for soil fertility, fungi, insects and birds, and a place that we can all enjoy. This year, and together with Associação Bioliving, this hotel unit started an inventory of the forest fauna and flora, enabling them to make even better decisions to preserve this important ecosystem.
Photo Credits: Six Senses Douro Valley