As you ascend the Hemel-en-Aarde Pass, leaving the crowded beaches far below, the pristine wine valley will
gradually immerse you in silence and wonder. Turn left in the direction of the De Bos dam, and after a bend, a low-lying structure that is anchored beneath a sizable tree and perched on a vast landscape can be seen on the horizon. This is the Frame House. A wooden structure housing the wine tasting venue belonging to Bosman
Family Vineyards, on their farm in the Upper Hemel-en-Aarde Valley, Hermanus.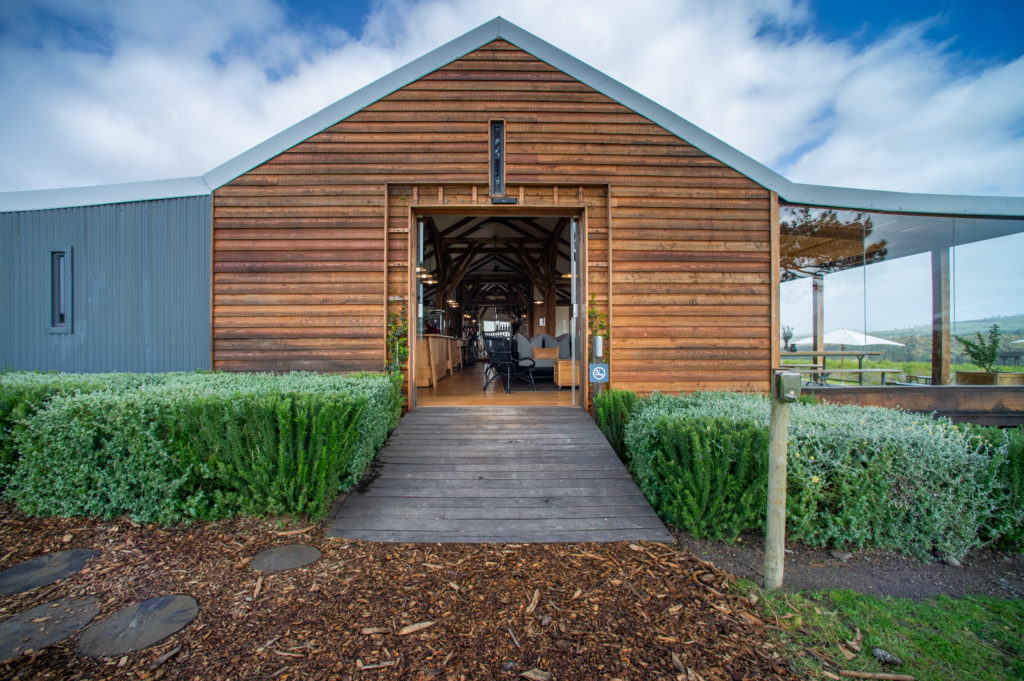 The Bosman Family have been vine growers in Wellington for 8 generations, their proud heritage
forming the bedrock from which innovation and sustainability are a natural progression.
"We are honoured to have been selected as the winner in this category, specifically the sustainable wine tourism part…We've been farming for eight generations, and we have to make sure that we farm sustainably for another eight generations."
– Carla Bosman – Brand Manager, Bosman Hermanus
For full list of winners and more information download the e-booklet HERE | Best Of Wine Tourism Awards 2023 Cape and the Western Cape