Long-time partners, the Montreux Jazz Festival and the Office des Vins Vaudois have come up with a new way of presenting the canton's wines to festival-goers who will be strolling along the waterfront from July 1 to 16. The Lake House is an exceptional setting that houses a library, a sound library, the bar La Coupole, a cinema, but above all the Vaudois Wine Bar. This space, which is new to the MJF, is accessible to all and free of charge.
Both a bubble of relaxation and a central actor of the Montreux festival, the Lake House promises to become a must, to quench your thirst between two concerts or simply to spend an evening under the sign of jazz and the art of living à la Vaudoise. The Vaudois Wines take over the place called "L'Esplanade", on the outdoor terrace, on the lake side.
A thematic decoration has been specially imagined to give an unforgettable character to the place. The green and white colors of the Vaud region are naturally in the spotlight, in a stylized version enhanced with gold lines representing the topography of our vineyards. A large bar and high tables welcome guests and their glasses of Vaud wine.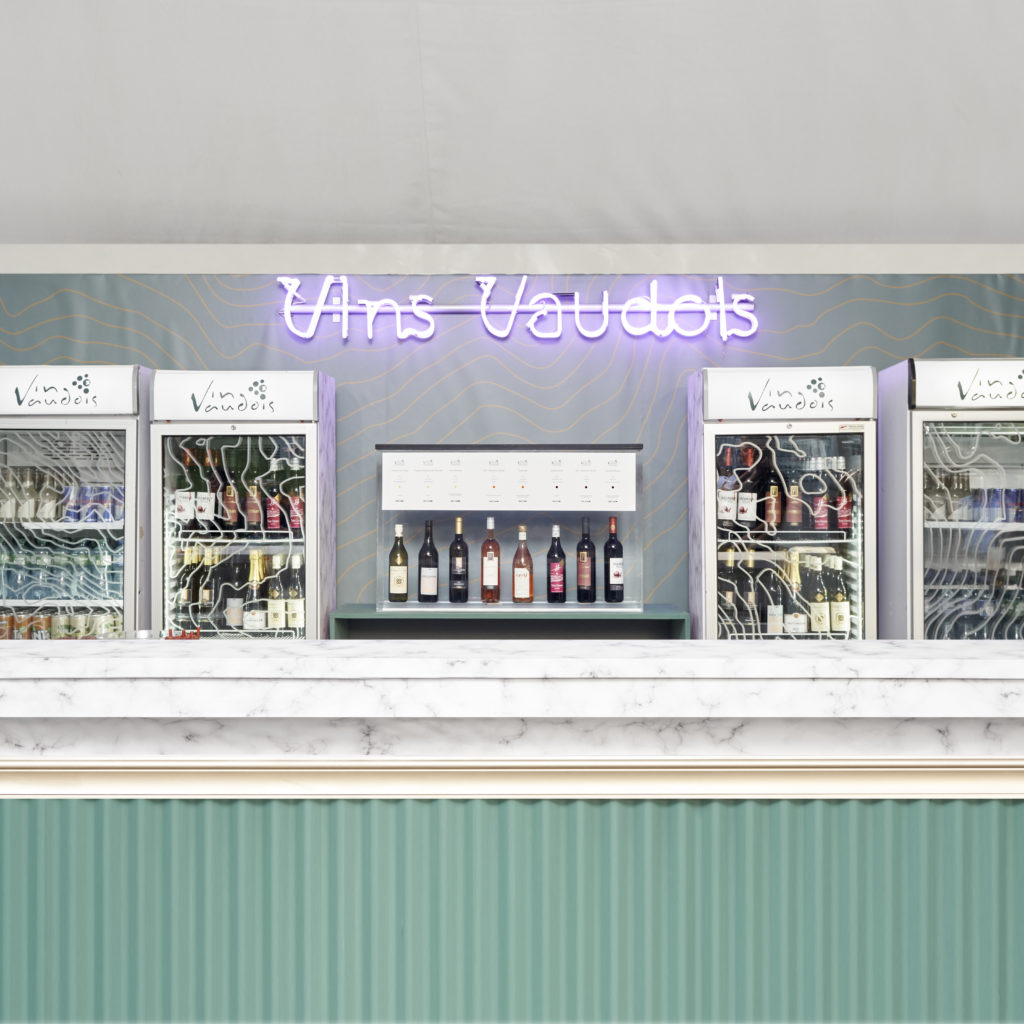 Learn more
©OVV
Learn more about Lausanne Great Wine Capitals