The Mondial du Chasselas tastings take place in early June. The results are announced at the end of June at the Château d'Aigle. The jury, composed mostly of European tasters, includes representatives of the Swiss Union of Oenologists, the International Organisation of Vine and Wine (OIV) and VINOFED (World Federation of Major International Wine and Spirits Competitions) as well as three organizations that sponsor the competition. Each wine is tasted blind (the jurors know only the vintage and the category) by a jury of six to seven people. The jurors give a score out of 100 based on the analysis criteria listed on the OIV tasting sheet.
The wines presented at the Mondial du Chasselas are divided into five categories:
– Dry wines (up to 4 g/l of residual sugar) from the last two vintages
– Wines with more than 4 g/l of residual sugar
– Wines with special vinification (e.g. sparkling, barrel vinification)
– Swing (wines with a maximum alcohol content of 11.5°)
– Old vintages (minimum 7 years).
In 2022, the eleventh edition of the Mondial du Chasselas had 686 wines in the competition (the record having been reached in 2019 with 867 samples, before the pandemic), including 120 foreigners, mainly from Germany and France. The main category (wines up to 4 g/l residual sugar) was won by Les Moines 2021, an AOC Chablais Villeneuve Grand Cru from Serge Diserens, but the absolute top score was achieved by the winner of the Old Vintages category with 95.9 points! It is the Roche Ronde AOC Lavaux St-Saphorin 1990, therefore 32 years old, which illustrates the incredible ageing potential of Chasselas.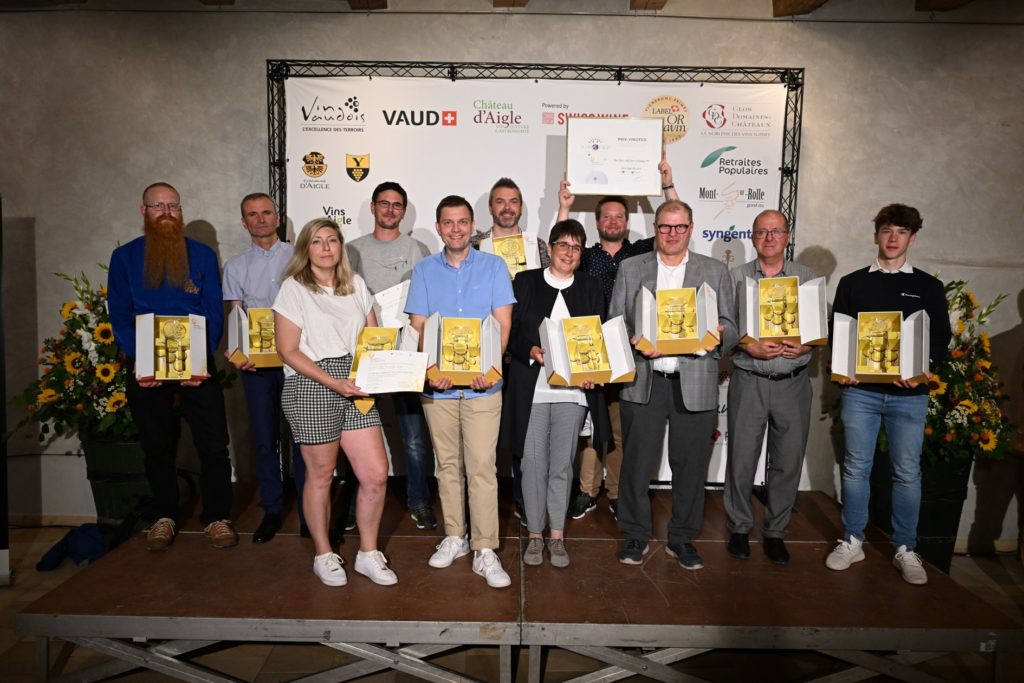 Throughout the year, the Association organizes promotional activities during which the winning wines are presented. At the end of 2022, a comic book (in German and French) will be published giving a general presentation of this grape variety.
Learn more
©Studio Edouard Curchod
Learn more about Lausanne Great Wine Capitals